Match-fixing: an unpalatable truth
13.03.2018 11:51:31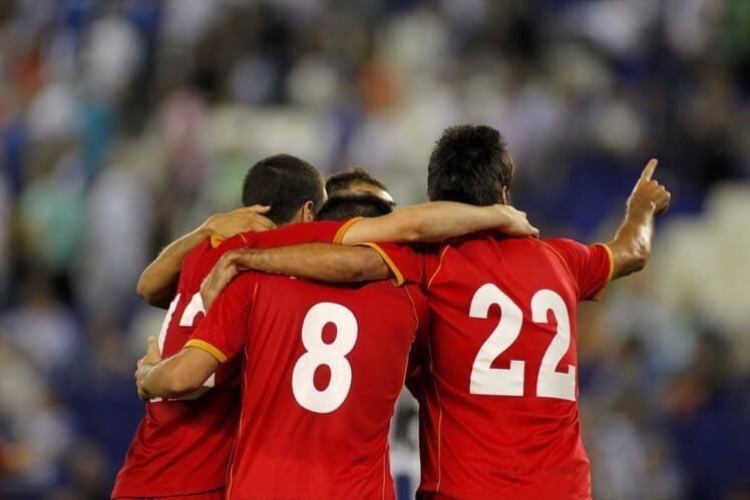 A Greek tragedy among others
Last month the Greek match-fixing scandal from 2011 known as 'Koriopolis' produced jail sentences of up to 10 years. Fifty-eight people, including players, club officials and politicians were convicted but nearly all were given suspended sentences.
The Greek case is not in isolation. Sadly, match fixing is worldwide and shows no signs of stopping. Last month also saw court proceedings in Malaysia and Spain. All three cases centre on matches in lower leagues where fixers hope their interventions won't be noticed.
Money and organised crime
Global crime syndicates are thought to be attempting to fix matches on a huge scale. The internet boom starting in the late 1990's unfortunately provided further tools for the activity.
In 2009 the 'Bochum' scandal originating in Germany investigated 323 matches and revealed a web of match-fixing across Europe. Hundreds of suspects were said to have been paid €12 million to influence matches. Teams were banned along with players and officials, but few went to prison.
This investigation, along with others, revealed the scale of the problem society is facing. Football and gambling are going through a boom time. Organised crime wants a slice of the action and will go to great lengths to achieve their aims.
Football and Betting
The internet, mobile devices and satellite TV coverage have allowed football and betting to flourish in tandem. Although the English FA recently ended their £4million a year betting partnership contract with Ladbrokes, the trend has tended to see football in Britain embracing the betting world.
We only have to look at any Premier League game to see how many betting companies promote their products through touchline advertising, on team shirts and during TV broadcasts. The range of bets available such as 'in-play' is massive and easily accessed.
With betting markets so widely available, match fixers are offered a plethora of opportunities to bet.
Match officials are a known target for match fixers. Amongst other cases, when Nigeria beat Argentina 4-1 in 2011, erratic betting patterns indicated that the game had been fixed. A late penalty for Argentina was awarded after injury time had expired, replays showing that the ball had innocently hit a Nigerian player's shin. All of this came about as significant amounts were bet on a 5th goal being scored.
The vulnerable
Match-fixing has often targeted the fringes of professional football. This may be the lower leagues around the globe or even U-19 fixtures. Look at any reputable gambling site and you will see these matches listed with multiple betting options.
Poorly paid or sporadically unpaid players and match officials are often a soft target. Matches in underdeveloped countries in Africa, Asia and South America are also targeted. However, no association can stand aloof and declare 'It doesn't happen here'.
Young players are also being exposed to corruption by unscrupulous agents. These players are given wealth at an early age, but sometimes it comes with an 'obligation'. At some point they may be called upon to fix a game.
The governance problem
Weak governance leaves football wide open to match-fixing. If national associations are indifferent, or even corrupt, then match-fixers will take their chance. Strong governance at least makes the match fixers pause and think twice despite the imposition of another layer of regulation and bureaucracy.
Effective governance should mean football authorities and teams are trusted. Lofty notions of accountability, integrity and transparency abound. However, good governance begins with sound financial management.
If everybody associated with football is paid a reasonable wage on time and with a level of security, then why would they take the risk of fixing a match? Such a notion conveniently forgets that a section of society are just plain greedy.
Joey Barton says ...
Joey Barton, a once prominent English Premier League player, claims match-fixing is not uncommon in English football. He also asserts that large numbers of players regularly bet on matches, including their own. While gambling is hardly a surprising notion, match-fixing in England is - at least to the English.
Barton infers that players become desperate when their clubs hit financial difficulties and their obligations, such as mortgages, still need paid. They are then open to manipulation. He also indicates that debts resulting from reckless gambling can also lead to match-fixing opportunities.
Barton is currently serving an 18-month ban for gambling offences. He is also a self-confessed gambling addict. His career is all but over.
Fighting back
Match-fixing was officially recognised as a major threat to football and other sports by the European Union over a decade ago. Combating match-fixing centres on prevention, detection, cooperation and sanctions.
Prevention starts with admitting there is a serious problem and education on how it harms football and society in general.
Monitoring and reporting of suspicious betting activity is increasingly sophisticated – at least in regions where it's applied. Companies such as Sportradar are leading the fight-back.
Information exchange and cooperation across borders is happening too. Governments, police, bookmakers and technology companies are all involved in trying to deter match-fixing.
Finally, clear sanctions are evolving although once again they vary from region to region. Specific laws against match-fixing are being developed and implemented making prosecutions easier.
Nothing new – just a bigger scale
Since sporting contests first appeared, the unscrupulous have sought to influence the outcome. Organised crime views match-fixing as a low-risk and high-profit activity. As usual, it's the minnows that tend to be caught and punished.
Before the internet age, match-fixing was present as the Italian 'Totonero' affair among others revealed in 1980. Big teams and big names paid a heavy price at the time, but it seems all forgotten about now.
After all the match-fixing scandals, the interesting fact is how much blind faith the fans and punters still have in football. Should that trust start to erode then we are all in trouble.
Match-fixing is a real and present danger to football. Governments along with football associations, clubs and bookmakers are taking steps to minimise it. However, it's unlikely match-fixing will ever be completely eradicated.
Click here to subscribe to our preview, report & stats service. Coverage of 50+ tournaments with daily updates before and after games!

Featured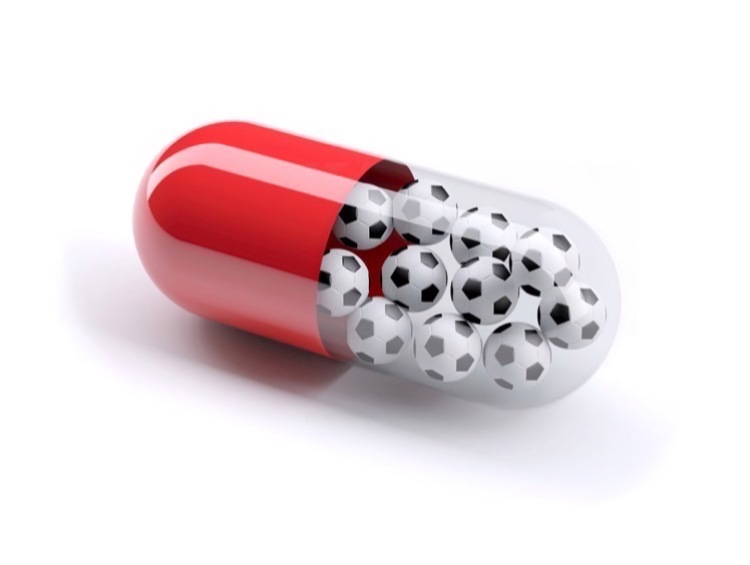 "I'd be shocked if doping was rife and, genuinely,...
355
match previews updated