Miraculous Chievo - The End of a Fairytale?
13.11.2018 10:46:41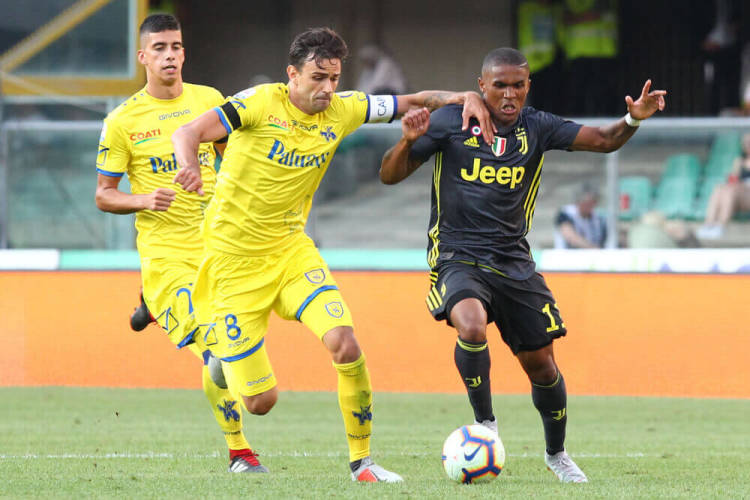 "When Donkeys fly, we will have a derby in Serie A"
Hellas Verona supporters on their refusal to accept Chievo.
September 1929: a little Veronese borough on the shores of the Adige, Chievo, witnessed the birth of a local football team thanks to a group of football fanatics.
September 2019: Chievo Verona could well celebrate their 90thbirthday playing in Serie B for the first time in over 10 years. With almost one third of the current season played, they sit at the very bottom of Serie A. No wins to date leaves them 9 points away from salvation.
When did things go sour for Chievo?
The History!
Chievo played their first official games in 1931 in a league formed by clubs from the province of Verona. Slowly, but surely thanks to the backing of Paluani, a confectionery company owned by the Campedelli family they climbed the pyramid of Italian football all the way to lofty heights of Serie B. At the end of the 2000/2001 campaign, they rose to fame across the globe gaining promotion to Serie A.
Their debut in the top flight was outstanding: despite having to contend with an extremely tight budget, coach Luigi Delneri's team found themselves fighting for the Scudetto and leading the table for a few weeks. Opposition teams struggled to cope with their spectacular and often unpredictable brand of football and the miracle of Chievo was born. A 5thplace finish brought with it an historic UEFA Cup qualification. For the first time ever an Italian team had risen from the lowest tiers, made it all the way to Serie A and had qualified for Europe.
Having become a constant feature in Serie A, Chievo Verona went even further. Profiting from the Calciopoli scandal, which saw part of the elite of the Italian football punished for match fixing, they ended the 2005/2006 season in 4thplace, thus qualifying for the Champions League playoffs. Unfortunately, the following campaign was a disaster!
Failure to qualify for the Group stages of the Champions League was compounded by relegation to Serie B. This was Chievo's first ever demotion.
Better times would follow in the subsequent campaign with a return to Serie A as Serie B Champions. Since then Chievo had consistently managed to achieve their goal of avoiding the drop. Until that is, the current season.
An Ill-Fated Campaign
This season something has gone very, very wrong. After 12 weeks, Chievo Verona hold the worst attack and the worst defence in Serie A. They have scored just 10 goals and conceded 30! They are still winless, losing 9 times. The 3 points they have secured from 3 draws have been canceled out by a 3-point deduction due to false accounting. 12 games in, Chievo are languishing on 0 points!
Following a home draw against Bologna, coach Giampiero Ventura, resigned after 4 weeks in charge. The much maligned coach, still reeling from his failure to take Italy to the World Cup in Russia, felt that the squad was simply not strong enough to fight for survival in Serie A.
Why the Sudden Decline?
Perhaps the writing was on the wall during the last campaign. The Flying Donkeys remained in Serie A thanks to three consecutive wins, obtained in the last 3 games.
In the recent past Chievo have certainly suffered with the squad steadily diminishing in quality. Living on a limited budget means that the Director of Sport has to be particularly creative during transfer windows. Bringing in loanees from bigger clubs & offering out of form players a chance to rediscover their form were the tools that were deployed time and time again when bolstering the squad. New signings were meanwhile financed with the sale of star assets.
Giovanni Sartori acted as Director of Sport at Chievo for over 20 years and was simply masterful at recycling rejects from other clubs. His departure to Atalanta, where he has been busy creating a new miracle, proved disastrous for Chievo. Luca Nember, Sartori's former assistant stepped in, but he too would be gone in 2 and a half years.
Giancarlo Romairone, the new Director of Sport has been disappointing.
In term of players, Chievo have an ageing squad, with an average age of over 27 years. When they first reached Serie A, that average was 24. This factor has been compounded by a reduction in quality and experience in every department.
What used to be one of the best Serie A back lines was never going to be able to cope with losing he likes of Massimo Gobbi, Alessandro Gamberini and Dario Dainelli. In midfield and attack Lucas Castro and Roberto Inglese were never adequately replaced.
This season started with an improbable attack formed by the eternal Sergio Pellissier, Riccardo Meggioriniand Filip Djordjevic, Manuel Pucciarelli and Mariusz Stepinski (a Polish international who scored more than 6 goals in a campaign on just one occasion). A goals tally of only 4 between them says it all.
It is quite evident that the times Chievo Verona could count on players like Eugenio Corini, Francesco Acerbi and Bernardo Corradi, or future World-Cup winners like Simone Perrotta, Simone Barone and Andrea Barzagli, to name a few, are gone. They now have to content themselves with the aging Emanuele Giaccherini and Mauro Burruchaga, the son of a famous World-Cup winner.
In term of coaches: D'Anna was given the reins at the start of the season despite having limited managerial experience in Serie A (but for 3 games last season). Clearly this was a risk and a move away from going with tried and tested coaches.
Ventura's appointment was in hindsight a mistake. The man all Italians love to hate was surprisingly called back from forced retirement, but he never really looked the right man in the right place.
Last but not least, the charge of false accounting put a dark shadow over Chievo's until then untarnished reputation. Instead of being the just cause that everyone likes to get behind, they now look like any other club looking to bend the rules for an advantage. In this respect alone, the fairytale might truly be over!
Click here to subscribe to our preview, report & stats service. Coverage of 50+ tournaments with daily updates before and after games!

Featured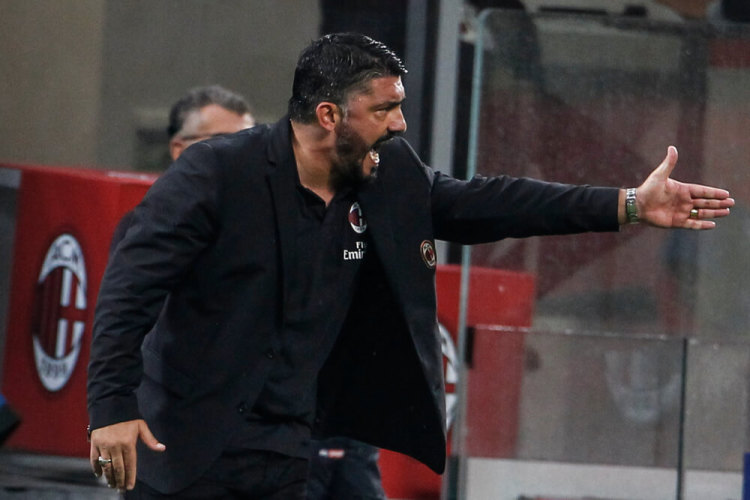 22ndof May 2011: Milan won their 18th Scudetto. M...
27
match previews updated