Can Cagliari achieve a surprise European qualification?
24.01.2020 16:07:38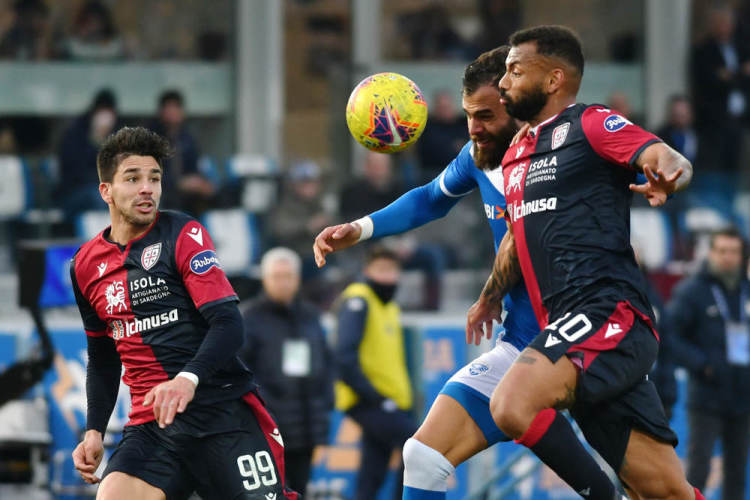 Surprisingly Cagliari concluded the first half of the 2019-2020 season in 6th place in Serie A. More than 25 years have passed since the last time they reached such a lofty position in the table and qualified for Europe.
Will they succeed in their bid to return to the elite of the Italian game?
A bit of history
In May 2020 Cagliari will celebrate the 100th year since their foundation. Despite a century of existence, they will principally be remembered for a single glorious decade. Between 1964-1965 and 1975-1976 they were a fixture amongst the top teams in the country. They were driven by a true legend of the game in Gigi Riva. He was the undisputed top scorer of the national team with 35 goals in 42 caps and with 156 goals in 12 top flight campaigns. Cagliari won the Scudetto once and finished 2nd and 4th during that period. Even today it is seen as an extraordinary achievement for a club from the island of Sardinia.
In subsequent decades Cagliari returned to Serie A with regularity but two 6th place finishes, in 1980-1981 and 1992-1993 were as good as it got. They reached the semifinals of the UEFA Cup in 1993-1994, but dropped to Serie C/1 in the mid-1980s.
In 2014, the club was bought by Tommaso Giulini, after 22 years spent in the hands of quick-tempered Massimo Cellino. The entrepreneur from Milan immediately established the goal of a return to the highest levels of Italian football. Such aspirations were well placed, but his team made an inauspicious start as Cagliari were relegated in his first season. Promoted to Serie A just 1 year later, they would spend their time in the top division fighting off relegation as opposed to playing for trophies.
The background to the current campaign
The summer of 2019 was a different one for Cagliari. President Giulini made funds available and invested in the transfer market more than ever before: 40 million Euros.
First of all, he confirmed Rolando Maran at the helm of the team. The former Chievo Verona coach, who had arrived in Sardinia the previous summer, had made his name at Catania. 8th place in 2012-2013 (with a 1,47 point per game average) was followed by a particularly impressive season with The Flying Donkeys in 2015-2016 and 9th place (1,32 point per game average). That said, in his first Sardinian campaign, he only managed a 15th place finish (1,08 point per game average).
In terms of new signings, Cagliari spent big. For a whopping 18 million Euros they brought in the relatively unknown Uruguayan midfielder Nahitan Nandez. They spent 5 million Euros on the Argentinean Christian Oliva, while also secured the acquisition of back-up striker Alberto Cerri. As well as this they brought in loan players. This included the promising Marko Rog from Napoli, Luca Pellegrini from Juventus, Giovanni Simeone from Fiorentina and, the icing on the cake, Radja Nainggolan from Inter. The Belgian midfielder returned to Sardinia after making his name on the Island between 2010 and 2014.
In order to finance these incoming transfers, they had to sell their rising star Nicolò Barella to Inter. At 22 he had already played 112 games for Cagliari scoring 7 goals and delivering 6 assists.
Highs and Lows of the current campaign
Cagliari started their 2019-2020 campaign in the worst possible way losing back-to-back home games to the likes of newly promoted Brescia and ambitious Inter. From that point on they started an irresistible march up the table which saw them climb to 4th place in week 15 courtesy of 8 wins and 5 draws.
In week 16 they were shocked by a 1-2 home defeat to Lazio in a match which saw them dominate the contest before conceding twice in the injury time. That match signified the beginning of a drop in form and since then, they have proved incapable of winning. 4 defeats in a row were followed by a draw with Brescia.
Cagliari are still 6th with a 1,50 point per game average and they have reason for optimism. That said in order to keep their dream of qualifying for Europe alive, they must re-find their form from earlier in the campaign.
35 goals scored means that Cagliari have the 6th best attack in Serie A and they are scoring like no other Maran team had ever done. 1,75 goals per game compares to just 1,31 and 1,13 goals per game in previous seasons. The coach relies mostly on the goals coming from their 2 strikers, Joao Pedro who is enjoying his best season since joining the club in 2014-2015 with 13 goals and 1 assist and Giovanni Simeone, who has done his part with 5 goals and 3 assists. They have started 19 out of 20 games and are in the top 4 of the players most-used by Maran. Part of the reason for this is that Gianluca Pavoletti, who had done wonders in the previous season is still injured whilst Alberto Cerri and Daniele Ragatzu have been given limited playing time.
Goals have also come from the midfielders (9 overall) with Nainggolan providing 4 and 4 assists. However, whilst Cagliari score at will, their weakness is that they concede too many.
With 31 goals already conceded at a rate of 1,55 goals per game, Cagliari have the 13th defence in Serie A. They have conceded at least 2 goals in each of the last 9 matches played. Maran obtained his best results when his sides conceded just 1,18 or 1.21 goals per game. When his record was worse than that, he was fired both by Catania, 1,71, and Chievo, 1,83. The only exception was the 2016-2017 campaign when he retained his job even though Chievo finished 14th with a 1,60 conceded goals per game average.
Rolando Maran: Seasons in Serie A
| | | | | | |
| --- | --- | --- | --- | --- | --- |
| Team | Season | Games | G.Scored | G.Conceded | Outcome |
| | | | | | |
| Catania | 2012-13 | 38 | 50 (1.31) | 46 (1.21) | 8th |
| " | 2013-14 | 21 | 17 (0.80) | 36 (1.71) | Sacked |
| Chievo | 2014-15 | 31 | 23 (0.74) | 29 (0.93) | 13th |
| " | 2015-16 | 38 | 43 (1.13) | 45 (1.18) | 9th |
| " | 2016-17 | 38 | 43 (1.13) | 61 (1.60) | 14th |
| " | 2017-18 | 35 | 31 (0.88) | 57 (1.83) | Sacked |
| Cagliari | 2018-19 | 38 | 36 (0.94) | 54 (1.42) | 15th |
| " | 2019-20 | 20 | 35 (1.75) | 31 (1.55) | ? |
Not too surprisingly, the defence is the department which has lacked consistency in terms of personnel. Paolo Faragò, Ragnar Klavan and Luca Pellegrini have started the most, largely due to the fact that injuries and suspensions have been a factor throughout the campaign.
Also of note is that Cagliari tend to experience a drop in intensity towards the end of games. They have conceded 55% of their goals (17) in the last half an hour of matches.
Dreams and ambitions
In order to achieve European qualification, Cagliari will have to tighten things up at the back and improve home performances. Defeats in 4 out of 10 games played in front of their own supporters is not good enough.
A new defender is needed and soon in order to provide some reliable back-up. The young Sebastian Walukiewicz lacks experience and is erratic. The 4 goals conceded to Juventus, in his debut in Serie A, and Inter in a Cup fixture are testimony to this fact.
Cagliari have relied on Joao Pedro and Simeone a great deal in attack. They require cover in that position too and it should be provided by the signing of Marko Pjaca on loan from Juventus.
Performances against the top 10 teams have been mixed. Parma and Atalanta were defeated whilst they drew blanks against Milan, Inter, Lazio and Juventus. On a positive note they only have a negative record against one relegation contender in Brescia who they failed to beat in both matches this season.
Cagliari are a solid side and have good reason to feel that a European spot is within reach. Ending their recent negative run has to happen soon in order to prevent a wonderful dream becoming a missed opportunity.
Click here to subscribe to our preview, report & stats service. Coverage of 50+ tournaments with daily updates before and after games.
Featured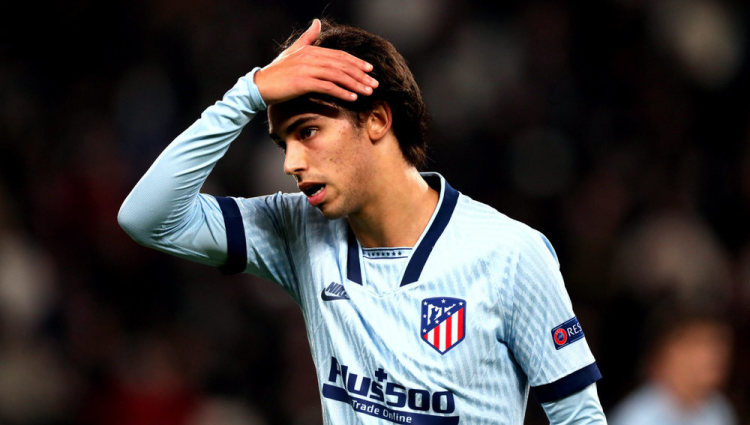 A look at five predictions that went terribly w...
48
match previews updated