AC Milan - A Work in Progress!
05.11.2018 11:55:59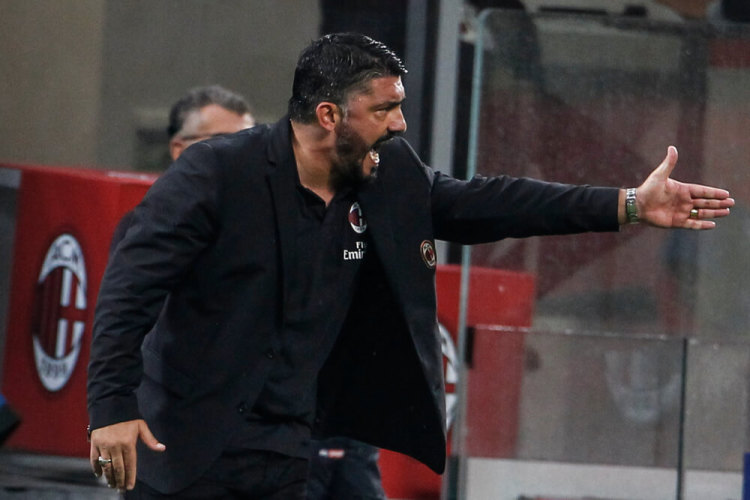 22ndof May 2011: Milan won their 18th Scudetto. Massimiliano Allegri was at the helm while Silvio Berlusconi owned the club.
21stof October 2018: Milan lost the derby in the last second and dropped out of the top 10 in Serie A. Coach Gennaro Gattuso was under heavy pressure, as was Paolo Scaroni, President of a club now owned by Elliott, an American investment management firm.
What has happened to the Devils in the space of 7 years?
The End of a Love Story
When Silvio Berlusconi took over Milan from Giussy Farina in 1986, he inherited a club overwhelmed with debt and on the verge of bankruptcy. The new President injected huge amounts of money into the club and, for the following 25 years, the Devils triumphed all over the world.
Such successes enabled Berlusconi to enhance his political career and to serve several terms as Italian prime minister. However, as his political reputation hit the buffers in 2011 and charges against him started to mount, his interest in the club started to wane.
As Berlusconi shifted his focus away from Milan, he even left the club in his daughter Barbara's hands at one point. In April 2017 the club was sold to Chinese entrepreneur Li Yonghong. The hope was that this would mean a return to the glory days. Unfortunately for the Devils, their new owner became insolvent and in July 2018 his assets passed on to Elliott, whose money had been used to finance the deal a year earlier.
Elsewhere Berlusconi bought himself a new toy, Monza Calcio.
A Lack of Quality
During the glorious years of the Berlusconi era, Milan would overspend at every transfer window. They would sign the best of the best, squeezing rival teams out of the market. Squad depth was never an issue.
In the early 2010s, such investments started to decrease and contrary to tradition Milan began to sell their biggest stars. This was something new for the 'rossoneri' faithful.
The likes of Kakà, Thiago Silva and Zlatan Ibrahimovic were all let go and never adequately replaced. With this new strategy from 2013/2014 Milan dropped out of contention in Serie A and disappeared from the European competitions.
During the summers of 2016 & 2017 Milan started investing again, but the money spent for players like Bacca, Silva and Kalinic to name a few, whose stays at the club were all short-lived, only produced an Italian Super Cup and a far from memorable return to the Europa League in return. Even Leonardo Bonucci, one of their biggest investments of the recent past (€40 million), ended up moving back to Juventus just one year after promising eternal love to the red and black shirt.
Inexperience at the Helm
The last manager to have won the Scudetto for Milan, Allegri, was released in January 2014. This was the case despite a second and a third place finish in Serie A, a triumph in the Italian Super Cup and reaching 2 Champions League quarterfinals.
In hindsight this was a hasty decision, even more so given what he is currently doing at Juventus. Meanwhile 7 different coaches have taken the helm at Milan, all of whom have disappointed.
Mauro Tassotti
Clarence Seedorf
Filippo Inzaghi
Sinisa Mihajlovic
Cristian Brocchi
Vincenzo Montella
Gennaro Gattuso
One thing that is glaringly obvious is that there is a lack of experience in the list above. Seedorf, Inzaghi, Brocchi and Gattuso were all first time managers in Serie A when they took over.
Another fact that is hard to ignore is that Milan have shown a lack of patience with their fledgling managers, whilst at the same time failing to provide them with the means to achieve the owners' ambitions.
The Present…
Following the last-second defeat to Inter in the derby, Milan seemed doomed to another disastrous campaign. Rumour had it that Roberto Donadoni was ready to replace Gattuso.
Wins against Sampdoria, Genoa and Udinese have allowed the gritty coach a reprieve and have seen the Devils climb into the top 4 in Serie A for the first time this season.
Truth be told, Milan aren't playing great football and the worry is that their permanence in the top places might be short lived.
Gattuso, who has to deal with the limitations of a flawed squad, seems incapable of setting his players up to play effective football despite continuously tinkering with the formation.
A 4-3-3 set up produced 3 wins in 8 weeks. This was followed by 4-4-2 or even 3-5-2, in order to give Patrick Cutrone a chance to start alongside Gonzalo Higuain. The former is a twenty-year-old who has scored 1 goal every 83minutes (Europa League included). Higuain is one of the few team leaders at Milan and the combination of youth and experience has been a success.
In addition, Suso was given free rein to be creative and he is one of the most in-form Serie A players. With 8 assistsand 4 goals, his record is better than Cristiano Ronaldo (7goals & 4 assists). Somewhat surprisingly, with 21 goalsscored, the Milan attack is only 3 goals worse than Juventus and Napoli.
On the negative side Franck Kessié and Gianluigi Donnarumma have been inconsistent. Hakan Calhanoglu is a shadow of the player from the previous season. Promising defenders like Andre Conti and Mattia Caldara, who cost €24 and €35 million respectively, have been plagued by injuries and it is no surprise that Milan have one of the worst rear guards in the division (14 goals conceded). Diego Laxalt, Tiemoué Bakayoko and Samu Castillejo seem out of place.
…And the Future
Project Milan is still very much a work in progress. The 'rossoneri' seem unlikely to compete for a top 4 position with Napoli, Inter, Lazio and even Roma. Coach Gattuso has avoided the sack, but is well aware that a more prestigious manager such as Antonio Conte would make the new American owners and some supporters happier. Despite this, he continues to fight. If he was given the means to improve his team in January, who knows what Milan can achieve?
In spite of this, even with the most optimistic outlook one simply cannot foresee a return to the dizzy heights of Scudetto after Scudetto, Champions League and Intercontinental Cup victories. That era is most definitely over, but whether we are on the verge of a new improved period, remains to be seen.
Click here to subscribe to our preview, report & stats service. Coverage of 50+ tournaments with daily updates before and after games!

Featured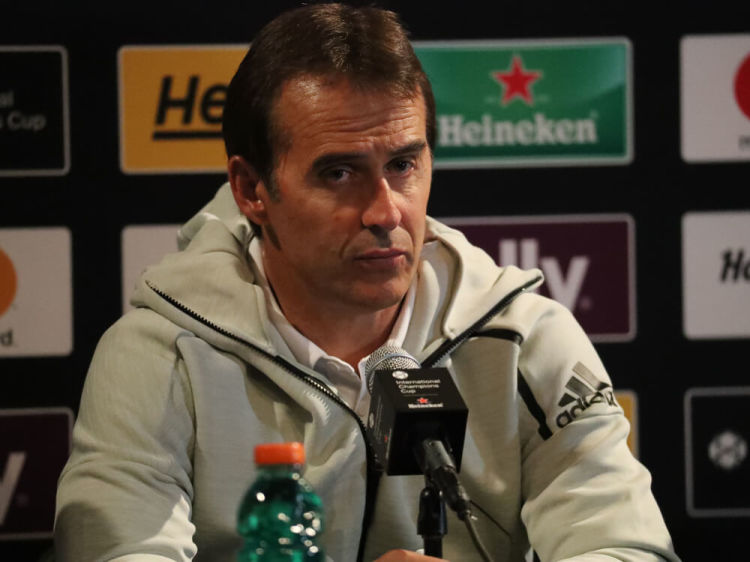 Just three points separate first to fifth Ba...
260
match previews updated