5 Reasons Why it's Time for Ole to Let go of the Wheel
10.01.2020 15:30:53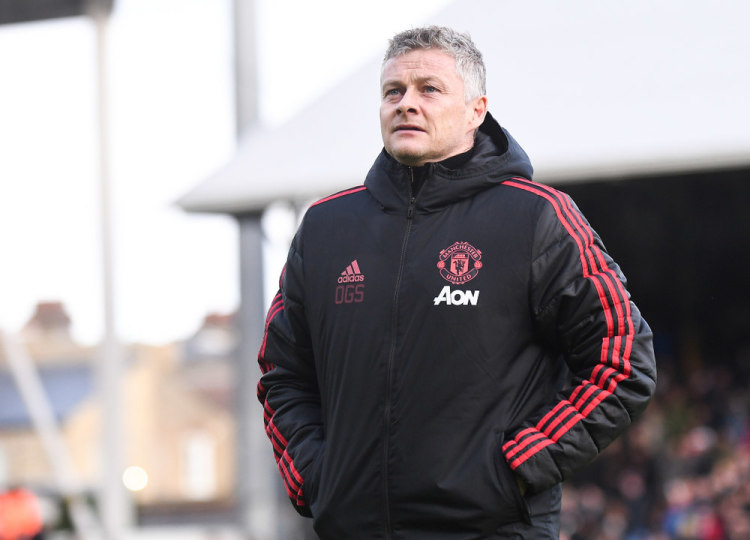 Ole Gunnar Solskjaer is a dead man walking.
Unless the Norwegian magic's up a streak that puts Jurgen Klopp to shame, even Uri Geller won't be able to bend reality in a way that makes his continued stay at Manchester United tenable. The combined talents of Dynamo and David Blaine wouldn't be enough of a distraction from their stuttering form, even if their dead eyes and monotone voices would haunt you for decades afterwards.
But back to Solskjaer, who looks increasingly haunted himself. For all the thigh slapping meme-worthy content his time at United has provided, his side just hasn't been good enough, so here are five reasons why it's probably time for him to let go of the wheel.
The Table
Let's get the good news out of the way. At first glance, United are treading water but they're still surviving. After all, fifth isn't bad, and Chelsea (and the last Champions League spot) are only five points away. Mathematically, it's obviously still possible, and that's got to give the manager some respite as the cold sets in.
They're also fourth in the form table over the last ten games, a single point behind their City rivals. On the other hand, it's worth mentioning that Solskjaer's win rate is currently just under 50%. So while it's not exactly Tim Sherwood-esque in its majesty, it's a lot better than the 27.3% figure that has been doing the rounds recently.
After all, United haven't been terrible, although it's fair to say that they haven't been able to perform anywhere near their full potential. The table is a direct reflection of that, while they've failed to capitalise on rivals dropping points frequently.
Poch's Availability
Mauricio Pochettino is still without a club following his conscious uncoupling with Spurs in November 2019, and Manchester United have long been linked with a move for the manager. Whatever your thoughts about Solskjaer's ability or potential as a coach, there's no denying that Poch is at least a few levels above him at this moment in time.
Former Juve boss Max Allegri is also in the running, having reportedly turned down a role at Arsenal in recent weeks. They won't want to miss out on one of their top targets, and neither are likely to be unemployed for much longer.
If United plan to act, it makes sense to do it sooner rather than later.
The Fixture List
It's also crunch time, with a second leg game against City, Europa league commitments, a 3rd round FA Cup replay against Wolves, and league ties against Liverpool and Chelsea on the horizon. They certainly have a lot on.
The next couple of months will shape the rest of United's season, as well as their future plans depending on whether they make top four or not. The team benefited from a new manager bounce at the expense of PSG when Solskjaer first arrived, and it must be tempting to go for it again.
The Writing on the Wall
Solskjaer is the clear favourite to be the next Premier League manager to face the sack. Bookies are no mugs, and there's a reason why his odds are so short compared to other managers in similar positions such as Chelsea's Frank Lampard.
Both are club legends, and seem to command the respect of both the team and the fans. However, Ole has been at United for over a year now, and his excuses have left a lot to be desired when they've fallen short. Meanwhile, Lampard has faced a transfer ban, and seems to be able to get the most out of youth players in a way that delights most supporters.
Solskjaer is another firm believer when it comes to improving young talent, and arguably succeeded with the likes of Daniel James and Aaron Wan-Bissaka. It's fair to say that their recent signings have been decent, but he's been let down by stalwart squad members who haven't been up to par in comparison.
Worse still, they lost the likes of Romelu Lukaku without bothering to replace him, and the Belgian has scored 14 goals in 18 matches for Inter this season. They could have done with his bullying presence to squash smaller clubs. It'll take a lot to ride out this much negative attention, but it does seem like the writing is on the wall for Ole.
The End Result
It's fair to say that this United team has failed to kick on so far, although they have beaten Man City and Chelsea in good displays this season. Like an unfinished house, there's half a foundation there, but everything is liable to fall down at the first sign of resistance.
Supporters I've spoken to are indifferent to Ole's reign, perhaps because of the goodwill he managed to build up during his time as the baby-faced assassin. The truth is, there's no real sense of progression, as the team floats about in purgatory despite spending ever-increasing millions to fill holes in the squad.
Will they ever become more than the sum of their parts under Solskjaer, or will the best of his reign be consigned to flashes of brilliance against teams naive enough to play expansively against them?
It's hard to say, but Solskjaer was keen to take on a poisoned chalice, and time is starting to run out.
Click here to subscribe to our preview, report & stats service. Coverage of 50+ tournaments with daily updates before and after games.
Featured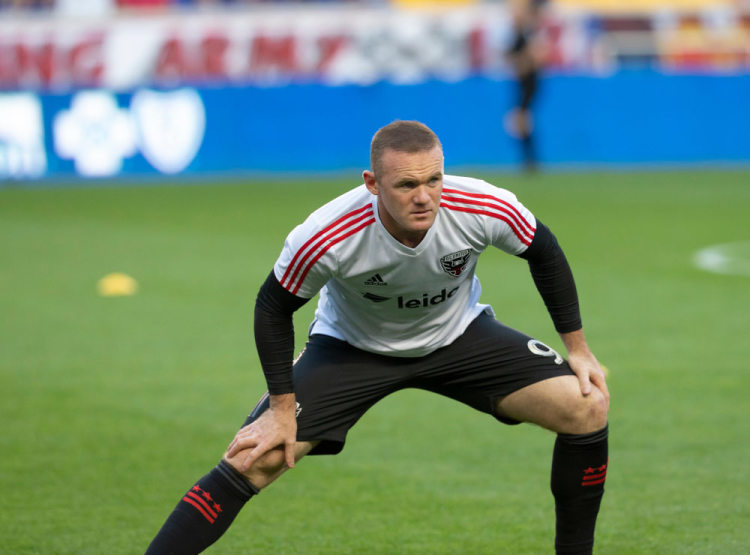 Wayne Rooney makes winning start at Derby Set...
266
match previews updated