10 of the most memorable moments in football
24.02.2020 10:33:01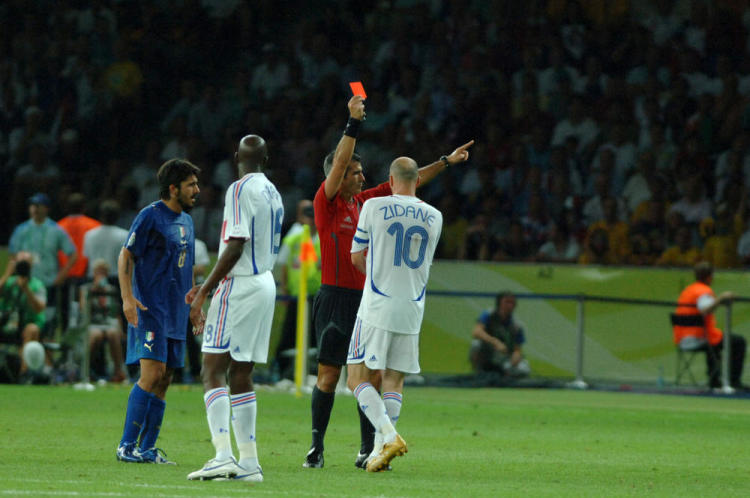 Football history is made every day, but some moments stand out more than others. There are footballing moments that every fan of every club remembers and we look at 10 of them here.
The Aguerrooooo moment
The most dramatic final day in Premier League came in 2012, as Manchester City and Manchester United battled it out for the title. They went into the final day level on points, but with City boasting eights goal more in goal difference. So, a win for the Sky Blues would be enough.
However, as United's game at Sunderland finished in a 1-0 win over Sunderland for the challengers, they were still playing at the Etihad and it was 2-2 for the home side against QPR. Then came Sergio Agüero, who struck in the fourth minute of stoppage time to win the game and to win the title.
Zidane's headbutt
World Cup finals are always memorable, given the significance of the occasion. But the 2006 final stands out for one of the most shocking moments in World Cup history. It was extra time in Berlin and France and Italy were level at 1-1 and that was when Zinedine Zidane's career came to an end. Playing his final match before retirement, he head butted Marco Materazzi and was sent off, before Italy defeated Les Bleus on penalties.
The Hand of God
The 1986 World Cup was Diego Maradona's World Cup. He was the star player, but his most famous moment was a controversial one as he jumped up and punched the ball past England goalkeeper Peter Shilton in a 2-1 Argentine win in the quarter-final. Maradona then went on to score an incredible solo goal as his side progressed in Mexico.
Manchester United's Camp Nou miracle
We've already mentioned some stoppage time disappointment for Manchester United on this list, but they've had joyous moments in stoppage time too. Most memorably, they pulled off a comeback in the 1998/99 Champions League final at the Camp Nou. Although they were losing 1-0 to Bayern Munich when the clock hit 90, 91st and 93rd minute goals from substitutes Teddy Sheringham and Ole Gunnar Solskjær saw Manchester United take the European Cup home.
The Maracanazo
The 1950 World Cup was the first hosted by Brazil and they only needed a win or a draw in the final match of the group format, when they took on Uruguay at the Maracanã. Around 200,000 people are believed to have found a way into the stadium to see the coronation of the Brazilian national team as world champions. But it didn't work out that way as Uruguay won 2-1 and took the trophy.
Barcelona's PSG comeback
There have been so many great and epic comebacks over the years, but there are surely none quite as dramatic as Barcelona's comeback against Paris Saint-Germain in the 2016/17 Champions League. After losing the first leg 4-0 in France, there was little hope of Barça being able to make the next round. Yet that's exactly what they did.
After Barcelona raced into a 3-0 lead on the night, an Edinson Cavani away goal left the Catalan side needing three. A Neymar freekick in the 88th minute brought renewed hope, before the Brazilian brought Barcelona to within one goal of qualification with a 91st minute penalty. Then, in the fifth minute of stoppage time, Neymar put a ball into the box for Sergi Roberto to turn in, sending the Camp Nou into a frenzy.
Figo's transfer
There have been many shock transfers over the years, but perhaps the most shocking was that of Luis Figo in 2000. Florentino Pérez had won the Real Madrid presidency by promising to bring the Portuguese winger from rivals Barcelona and he did exactly that. In Catalonia, they were stunned. And they famously responded during one of his matches back at the Camp Nou by throwing a pig's head onto the pitch and towards the Galáctico.
The month-long Copa Libertadores final
This is a recent one, but there's no doubting that the Copa Libertadores final of 2018 will go down in history. There were five separate mornings where fans of River Plate and Boca Juniors woke up expecting to see their teams play. They did so on November 10th, but the first leg was rained off. They did so on November 11th, and it finished 2-2. They did so on November 24th, but it was called off due to the Boca bus being attacked. They did so on November 25th, but it was called off again. Then, fans once again woke up expecting football on December 9th and they did get it, this time at the Bernabéu in Madrid, with River Plate winning 3-1 after extra time.
Brazil's 7-1 loss to Germany
We've already had one World Cup disappointment for Brazil on home soil and here's another. When the Seleção hosted the 2014 edition of the World Cup, they reached the semi-finals and took on eventual champions Germany. The stadium in Belo Horizonte was packed full of emotion, especially as the players and fans belted out the national anthem before kick-off.
However, things quickly turned sour as Germany scored goal after goal. With 10 minutes to go, they were incredibly leading 7-0. Oscar did pull back on consolation goal in stoppage time, but this was still one of the greatest World Cup humiliations.
Largest World Cup winning margins
Hungary 10-1 El Salvador (1982)
Hungary 9-0 South Korea (1954)
Yugoslavia 9-0 Zaire (1974)
Uruguay 8-0 Bolivia (1950)
Sweden 8-0 Cuba (1938)
Germany 8-0 Saudi Arabia (2002)
Portugal 7-0 North Korea (2010)
Poland 7-0 Haiti (1974)
Uruguay 7-0 Scotland (1954)
Turkey 7-0 South Korea (1954)
Italy 7-1 USA (1934)
Brazil 7-1 Sweden (1950)
Germany 7-1 Brazil (2014)
Argentina 6-0 Peru (1978)
Argentina 6-0 Serbia and Montenegro (2006)
Germany 6-0 Mexico (1978)
Hungary 6-0 East Indies (1938)
USSR 6-0 Hungary (1986)
Leicester City's impossible league title
They were given 5000/1 odds before the season to win the 2015/16 Premier League, but Leicester City did it. They even did so by a 10-point margin. It was a miracle and that achievement from Claudio Ranieri's men should never be forgotten.
2015/16 Premier League table
1. Leicester City: 81 points
2. Arsenal: 71 points
3. Tottenham: 70 points
4. Manchester City: 66 points
5. Manchester United 66 points
Click here to subscribe to our preview, report & stats service. Coverage of 50+ tournaments with daily updates before and after games.

Featured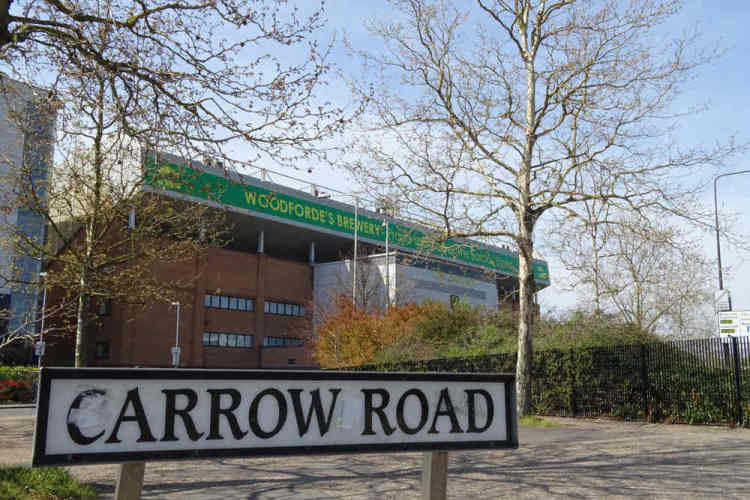 Norwich are bottom of the Premier League by six...
25
match previews updated