Top 10 funniest football moments
09.10.2019 09:12:16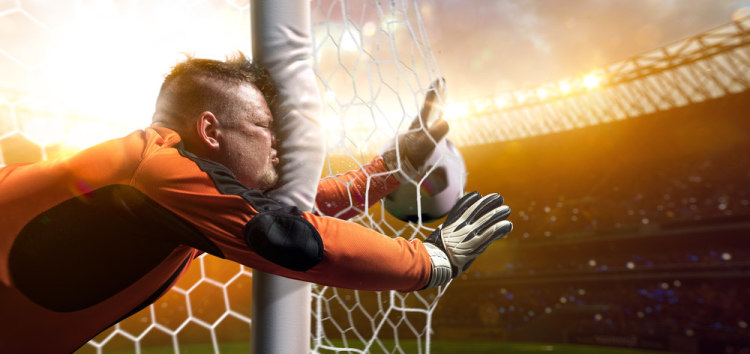 Football is a serious business, but it's a form of entertainment too and the sport has produced plenty of hilarity over the years. Here, and in no particular order, we look back at 10 funny moments from the history of the beautiful game.
1. Pepe Reina's beach ball nightmare
Darren Bent scored 212 goals in his professional career, but really it was 211 and a half. Just five minutes into a 2009/10 Premier League match between Sunderland and Liverpool, the striker hit a shot towards Pepe Reina's goal and it went in with the help of a deflection off a beach ball that had crept onto the pitch. It proved to be the only goal of the game.
2. Diana Ross' penalty
The USA were determined to put on a show as they hosted the World Cup for the first time in 1994. As part of an extravagant opening ceremony, Diana Ross was supposed to kick a ball from close range into a goal, but she missed the target entirely.
3. Emmanuel Adebayor and his full-pitch celebration
This might not be funny for Arsenal fans, but the rest of the footballing world watched amazed and enthralled as Emmanuel Adebayor ran the whole length of the Etihad Stadium pitch after scoring for Manchester City against Arsenal to run up to the away section, sliding on his knees to celebrate in front of his former club's supporters.
4. Vinnie Jones grabs life by the balls
Vinnie Jones was always one of the most entertaining footballers. It's no surprise, really, that he's now in Hollywood. His highlight reels could go on for hours, but one of the funniest moments of his career was when he grabbed Paul Gascoigne's testicles in a match between Wimbledon and Newcastle United. The players went on to become good friends and reminisced on the incident in an interview with Talksport.
5. Arda Turan's boot throwing
With Atlético Madrid on their way out of the Copa del Rey in a 2014/15 tie against Barcelona, a frustrated Arda Turan lost it with an official and lost his boot in the process. That's because he was so angry at the linesman that he threw his boot in the official's direction. Amazingly, he was only booked for it and not sent off. Turan joined Barcelona later that year, but didn't have an enjoyable time at the Camp Nou.
Arda Turan's numbers at Barcelona
Seasons: 2
Appearances: 55
Minutes: 3,047
Goals: 15
Assists: 11
6. Some mid-match painting
A 1977 league match between Derby County and Manchester City had to be paused in order for the groundsman to repaint the penalty spot. Derby were awarded a penalty towards the end of the match for a foul on Archie Gemmill, but there was so little grass left on the pitch that it was unclear where the penalty spot actually was and all of the players and fans had to wait patiently as Bob Smith emerged with a tape measure and a bucket of paint. After the lengthy delay, Gerry Daly converted one of the most bizarre spot kicks ever.
7. Graham Poll's three yellow cards
Graham Poll was one of the top English referees for some time, but his name is now synonymous with an incident at the 2006 World Cup. Josip Šimunić was booked twice by the official, yet Poll forget to show the Croatian a red card during his side's clash with Australia. It was only when Šimunić collected a third yellow card that he was eventually dismissed.
8. Zaire's 1974 freekick
In the 1974 World Cup, Zaire made their maiden appearance and had the unenviable task of going up against Brazil. As the South American giants had a freekick close to the Zaire goal, Mwepu Ilunga broke away from the wall and hoofed the ball upfield. It was a bizarre moment, made even more so as Ilunga later claimed that he knew the rules fine well and that he did this deliberately. He was booked and the freekick was taken again, with Brazil going on to win 3-0.
Zaire's 1974 World Cup record
Played 3
Won 0
Drew 0
Lost 3
Goals For 0
Goals Against 14
9. Louis van Gaal's dive
Louis van Gaal has always been entertaining on the sidelines and he kept that up, even at the age of 64, when he was coaching Manchester United. Unhappy with a decision, he remonstrated with Mike Dean and decided to enact a reconstruction by throwing himself to the floor.
10. The drunk referee
Sergei Shmolik refereed pretty much an entire Belarusian first division match from the centre-circle, so drunk was he that he couldn't keep up with play. "In the second half, he hardly moved around the pitch at all," a source said, as reported by the Evening Stanard at the time. "By the end of the game the reason was evident to everyone - the referee was drunk. This was confirmed with a medical test later in the evening."
Featured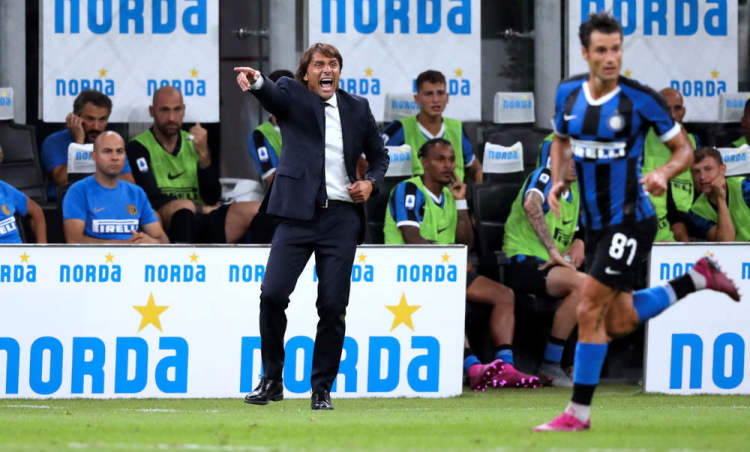 After back to back defeats to Juventus and Barcelo...
150
match previews updated