Who will finish in the top four in the Premier League?
26.04.2019 08:36:14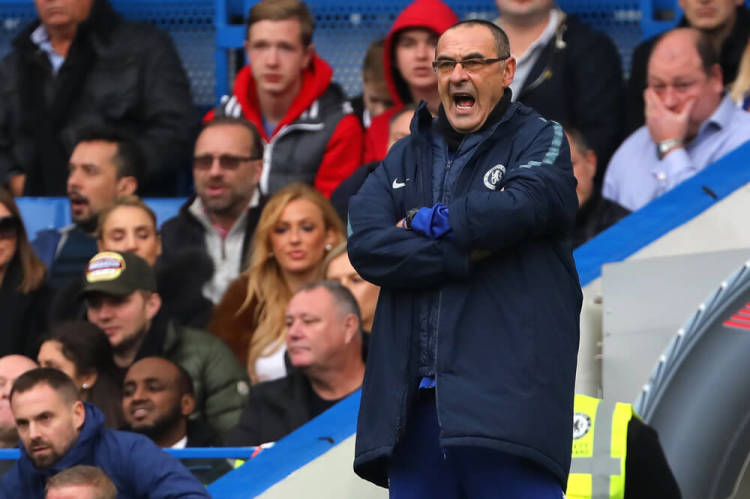 Just three points separate fourth from sixth

There is a six-pointer between Manchester United and Chelsea to come

The contenders' recent results have been poor
While Manchester City and Liverpool battle it out for the Premier League title, the race to finish in the top four and to secure Champions League football is just as riveting because points are being dropped by Tottenham, Chelsea, Arsenal and Manchester United.
Points taken from past two Premier League matches
Tottenham – 3 points
Chelsea – 1 point
Arsenal – 0 points
Man United – 0 points
The fact that Spurs were at least able to win one of their most recent Premier League fixtures puts them in the driving seat, as they currently sit third. Chelsea occupy the final Champions League spot for the moment, but it's very tight as the Premier League table makes clear.
The Premier League race for fourth
3rd – Tottenham – 70 points
4th – Chelsea – 67 points
5th – Arsenal – 66 points
6th – Manchester United – 64 points
Who has the easiest run-in?
There are three fixtures remaining for each of these four contenders and they'll be played over the next three weekends, ahead of the season's final day on May 12th.
Remaining fixtures:
Tottenham: West Ham (36), Bournemouth (37), Everton (38)
Chelsea: Man Utd (36), Watford (37), Leicester (38)
Arsenal: Leicester (36), Brighton (37), Burnley (38)
Manchester United: Chelsea (36), Huddersfield (37), Cardiff (38)
Chelsea would appear to have the most difficult run-in, at least in terms of the league positions of their remaining opponents. According to Transfermarkt, the current average league position of Chelsea's remaining opponents is 8th, while the equivalent for the remaining opponents of Tottenham, Arsenal and Manchester United are 11th, 14th and 14th.
Playing teams at the bottom of the table isn't necessarily an advantage, though, as this sometimes means a match against a team battling relegation and, therefore, a team of players fighting for their livelihoods. However, the only relegation-threatened sides who cross paths with the Champions League contenders are Brighton & Hove Albion and Cardiff City and their fixtures against Arsenal and Manchester United respectively are at the home stadium of the top-four candidates, so should still be very winnable.
Of course, the fixture between Manchester United and Chelsea at Old Trafford on Sunday, April 28th, is a huge one. A defeat for Manchester United would surely be a knockout blow given they're already down in sixth, while a defeat for Chelsea would obviously hurt their chances too. Yet the difficult fixtures facing Arsenal mean that Manchester United vs Chelsea might not be as decisive as some believe. Not only are the Gunners playing some difficult teams, but they have their two more difficult opponents on the road and they are averaging just 1.29 points per away game this season.
In terms of home advantage, Tottenham and Manchester United are the only teams with more home fixtures than away fixtures, although one of the latter's home fixture is that direct clash with Chelsea.
The big question – who finishes third and fourth?
Given that Tottenham are currently in third, are four points ahead of fifth place and have one of the easier schedules remaining, they should be expected to finish at least fourth and probably third.
The battle for fourth is more likely to be between Chelsea, Arsenaland Manchester United and it could not be more even. Chelsea currently hold the advantage in terms of points, but they have the most daunting schedule remaining. Manchester United's schedule is easier, but they are right now the furthest back. Meanwhile, Arsenal are the Mama Bear in the Goldilocks way of looking at the top four race. They're schedule isn't the toughest, nor is it the easiest given their away form, and their current position points tally isn't the best, nor is it the worst.
It really is so tight and so difficult to call.
Why are these teams where they are?
All four of these clubs would have started the season targeting a top four finish, so why is their Champions League status still in doubt with so few games to go? Let's, then, take a look at the main reason why each team has struggled this season and let's consider if these reasons could play a role in what remains of the top four race.
For Tottenham, their domestic challenge collapsed in February and March when they suffered several injuries and struggled with the demands of also competing in the Champions League. This is still an issue as they have two legs of a Champions League semi-final against Ajax to contend with as they try to secure top four status. They're also expected to be without star striker Harry Kane for most of the rest of the season, if not all of it.
For Chelsea, their issue seems to have been falling into slumps. Whenever they drop points, they tend to struggle to get back to winning ways. The evidence for this is the fact that there have been 15 matches this season where they've dropped points and 10 of these matches came the round before or after another instance of dropping points. The problem for Chelsea, then, is that they're currently in one of their slumps after a loss and a draw.
For Arsenal, the big problem has been away form. They have the third best home record of the entire division, but have just the ninth best away record. Will this be a problem in the run-in? Well, the fact they have two more away games to go suggests it will be.
For Manchester United, their issue has been a defensive one. They have conceded 50 Premier League goals in 35 matches, which is only the 11th best defensive record in the league. This is still a problem for the team in the run-in, as they have the same defenders and the same out-of-form David De Gea, however it's a blessing for them that they face Huddersfield and Cardiff City, the two lowest scoring sides in the league.
What would failure mean for each coach?
Mauricio Pochettino has the strongest job security of all coaches involved, never mind the fact he has reached the Champions League semi-finals. He could surely survive finishing outside the top four.
For Ole Gunnar Solskjaer, he too seems unlikely to be fired for failing to miss out on the top four. Firstly, he was only given a permanent contract on March 28th. Secondly, Manchester United have the third best record in the league since he took over in December.
Arsenal's Unai Emery and Chelsea's Maurizio Sarri only arrived last summer and they arrived to two teams that also finished last season outside the top four. So they haven't necessarily made their teams worse, even if they haven't improved them as much as might have been hoped. Failure to make the top four may make their hot seats warmer, but a lack of pre-season expectations and the fact they are just one year into new projects could save them.
Click here to subscribe to our preview, report & stats service. Coverage of 50+ tournaments with daily updates before and after games!
Featured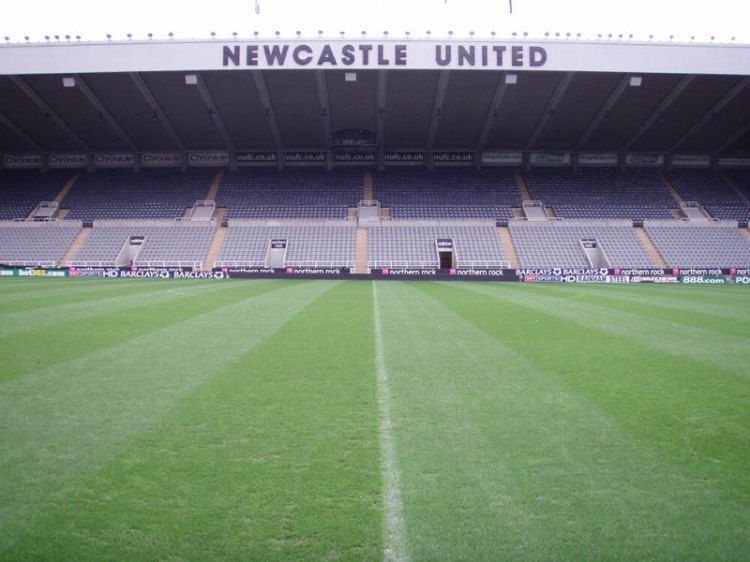 'Nothing will change until that man leaves!' These...
256
match previews updated