10 surprising football stats from the 2018/19 season
15.06.2019 07:11:13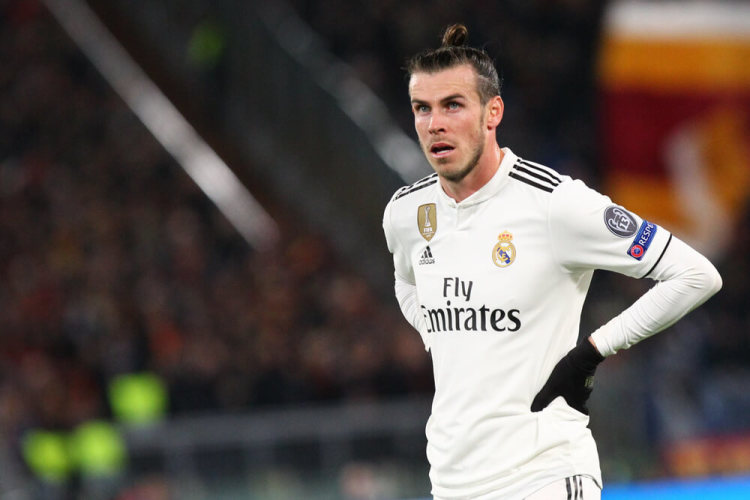 It was a weird season, especially in the Champions League

Some teams were historically brilliant, some were historically poor

A memorable year for Ronaldo and Origi, but for different reasons
The 2018/19 season was one to remember, for the feats achieved in domestic leagues and for the thrilling Champions League season of comeback after comeback. As well as incredible goals, jaw-dropping saves and unbelievable shocks, there were many intriguing statistics to come out of this past year of football.
Here, we look at 10 stats that should surprise you, either for their unlikeliness, their bizarreness or their super-humanness.
1. Manchester City's dominance
It won't surprise anyone that Manchester City are good, or that they've broken several records under Pep Guardiola. But it is surprising just how good they've been. In 2018/19, City won a total of 50 matches across all competitions on their way to a domestic treble, the most matches ever won in a single season by an English top-flight side in history.
2. Huddersfield's ineptness
Huddersfield's dreadful Premier League campaign has brought up a number of historic stats, as they finished with just 16 points and a goal difference of negative 54. One of the most believably unbelievable stats involving the Terriers, though, is that they only scored 22 goals, the same number as the league's three joint-top scorers Pierre-Emerick Aubameyang, Sadio Mané and Mohamed Salah scored individually.
3. Real Madrid's goal drought
Sure, they lost Cristiano Ronaldo. But considering that Real Madrid still had players with the offensive quality of Karim Benzema, Gareth Bale, Vinícius Júnior, Marco Asensio and Isco in their squad for last season, it was a major surprise to see them go 481 minutes of action without scoring a goal between September 22nd and October 20th. You could fly from Madrid to New York in less than those 481 minutes, the record scoring drought in the Spanish club's history.
4. The most efficient goalscorer in the Champions League
Ernesto Valverde rarely trusted new signing Malcom this season, yet the 22-year-old Brazilian did score once in the Champions League against Inter. Given that he only played 40 minutes in the entire tournament, it means he technically averaged 2.3 goals per 90 minutes, the best record of all players in the tournament. It's little wonder that Barcelona fans wanted to see more of him.
5. Origi's magic touch
Divock Origi will forever be a legend in Liverpool as he scored three crucial goals on their way to Champions League glory, two in the semi-final comeback against Barcelona and one in the final to seal the club's sixth European Cup. Origi, though, only attempted three shots during the entire tournament. Everything he touched turned to goals.
6. Tottenham's late efforts
Even if they didn't win the trophy, the 2018/19 season was still special for Tottenham as they reached their first ever Champions League final. What is especially surprising, is that they did so without leading at half time in any of their 12 matches during that run to the showpiece event in Madrid.
Tottenham's half-time and full-time Champions League scores
Inter vs Spurs: Half-time: 0-0. Full-time: 2-1.
Spurs vs Barcelona: Half-time: 0-2. Full-time: 2-4.
PSV vs Spurs: Half-time: 1-1. Full-time: 2-2.
Spurs vs PSV: Half-time: 0-1. Full-time: 2-1.
Spurs vs Inter: Half-time: 0-0. Full-time: 1-0.
Barcelona vs Spurs: Half-time: 1-0. Full-time: 1-1.
Spurs vs Dortmund: Half-time: 0-0. Full-time: 3-0.
Dortmund vs Spurs: Half-time: 0-0. Full-time: 0-1.
Spurs vs Man City: Half-time: 0-0. Full-time: 1-0.
Man City vs Spurs: Half-time: 3-2. Full-time: 4-3.
Spurs vs Ajax: Half-time: 0-1. Full-time: 0-1.
Ajax vs Spurs: Half-time: 2-0. Full-time: 2-3.
7. Exemplary discipline in the Champions League final
The thrilling Champions League season came to an end in anticlimactic final in Madrid, as Liverpool and Tottenham played out one of the less entertaining finals of recent years. Perhaps part of the reason for the lack of drama was the lack of names in the referee's notebook. Not one of the 28 players who took part was shown a yellow or red card, the first ever time that has happened in a Champions League final.
8. Cristiano Ronaldo's goalscoring slump
It's known around the world that defending in Serie A is of a higher quality than in most major European leagues, but Cristiano Ronaldo surely didn't expect it to be quite so tough during his first campaign in Italy. With 28 goals in 43 matches for Juventus, this was the Portuguese's lowest-scoring season in a decade.
Cristiano Ronaldo's goals tallies in the past decade
2008/09: 26 goals, for Manchester United
2009/10: 33 goals, for Real Madrid
2010/11: 53 goals, for Real Madrid
2011/12: 60 goals, for Real Madrid
2012/13: 55 goals, for Real Madrid
2013/14: 51 goals, for Real Madrid
2014/15: 61 goals, for Real Madrid
2015/16: 51 goals, for Real Madrid
2016/17: 42 goals, for Real Madrid
2017/18: 44 goals, for Real Madrid
2018/19: 28 goals, for Juventus
9. Fabio Quagliarella's career-high goals tally at the age of 36
The top two players on the European Golden Shoe podium will not have surprised many, as Lionel Messi won with 36 goals and Kylian Mbappé followed the Argentine with 33 goals. Yet third place will have caused eyebrows to raise across Europe, as 36-year-old Sampdoria captain Fabio Quagliarella netted a career-high 26 league goals. His second-top tally of his career came the previous year when he bagged 19 Serie A goals, so it seems he is getting better with age like a fine wine.
10. Fixture list promptness
As well look ahead to 2019/20, the Premier League has already released the fixture list for next season. The English league did so on June 13th, which is 10 days before we'll even know the 20th team for next season's LaLiga. The Spanish league's promotion play-offs are still going on and it won't be until June 23rd when we'll know the outcome. It'll then still be a few weeks before LaLiga's calendar is worked out and released.
Click here to subscribe to our preview, report & stats service. Coverage of 50+ tournaments with daily updates before and after games!
Featured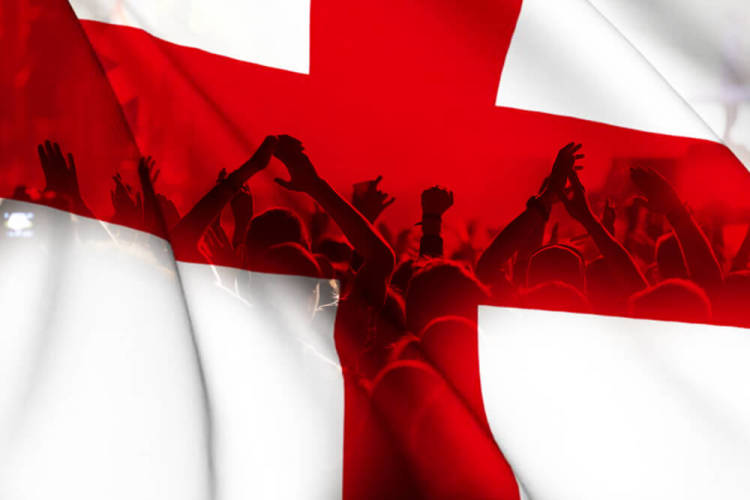 England finish third in inaugural Nations Leagu...
166
match previews updated