5 young English stars in the making
22.11.2017 09:43:16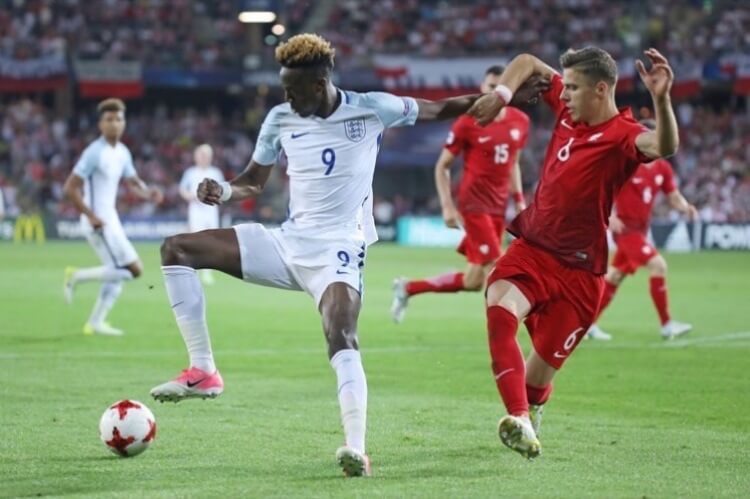 England's recent goalless draws with the the world's top-ranked teams (Germany and Brazil) were unexpected as they were missing a host of their top players. In the midst of a demanding domestic and European season it's no wonder. Top clubs exerted pressure as the likes of Dele Alli, Harry Kane and Raheem Sterling were withdrawn for these friendly matches.
Gareth Southgate's original squad and those later drafted in raised some eyebrows. Instead of picking experienced players, Southgate opted for the potential he'd witnessed in his former role as England's U-21 coach.
England is getting it right at youth level and players are beginning to break through. However, the big question is will they get enough game time at England's top clubs and in the Champions League? Or will they be at lesser clubs and their potential at the highest level stunted?
Here are 5 who are breaking through and tipped as future England stars.
Tammy Abraham
Team: Swansea City (on loan from Chelsea)
Position: Forward
Age: 20
Caps: 2
Abraham joined Chelsea as a boy and found success at youth level. However, it's difficult for a teenager to break into a Chelsea team full of stars. Hence, Abraham took a loan spell at Bristol City and made an impact with 23 goals in 41 appearances. Chelsea were pleased and gave him a new five-year contract. However, there still wasn't room for him in the Chelsea squad and this season he is currently on loan at struggling Swansea City.
Capped by England through the age ranks, Abraham has maintained a strong scoring record. At 1.90 m tall he's now starting to fill out to become an imposing striker. At Swansea he's gaining regular starts and scoring, which is unusual for a young Englishman in the Premier League. He merited his recent starting debut against Germany and although he wasn't seen much in attack, he didn't let himself down either. There's definitely more to come from this promising striker.
Joe Gomez
Team: Liverpool
Position: Defender
Age: 20
Caps: 2
London-born Gomez joined Charlton Athletic as a boy. He was mature for his age and debuted in the Charlton U-18 team at 13 years old. His senior debut was made at 17 and he made 21 appearances for the Addicks before a £3.5 million move to Liverpool. A cruciate ligament injury had him sidelined for a year, but he returned to the Liverpool team early in 2017. Like other young Englishmen he's found it hard to break into a top team like Liverpool.
He also progressed through the England youth teams and is a Southgate favourite. Gomez is a versatile defender, but happiest as a centre-back. He's strong, athletic and rarely loses out in a physical battle. Making his debut as a substitute in the Germany game, he didn't look out of place at that level of football. A few days later he followed that up with a man of the match performance against Brazil when he faced Neymar and co. A regular start at Liverpool is waiting for this promising player.
Ruben Loftus-Cheek
Team: Crystal Palace (on loan from Chelsea)
Position: Midfield
Age: 21
Caps: 2
Another product of the Chelsea youth system, Loftus-Cheek had success at youth level and was captain of Chelsea's U-18s. He made his debut at 19 years old in the Champions League and shortly after made his Premier league debut in January 2016. However, starts in the first team were rare despite some praise from Chelsea's manager at the time, Jose Mourinho. In search of regular starts, Loftus-Cheek took a loan move to Crystal Palace for this season.
His England career started with the England U-16s and he played at every level since. His strong performances at Palace this season saw him in the starting XI against Germany. Loftus-Cheek does not lack confidence and it showed with some cheeky touches on his debut. The tall midfielder is already famous for his powerful runs and Chelsea manager Antonio Conte has also indicated he could also play as a striker. Loftus-Cheek has great potential, although it should be said that Crystal Palace is not the best place to be showing it.
Jordan Pickford
Team: Everton
Position: Goalkeeper
Age: 23
Caps: 1
Jordan Pickford is 23 years old, so he's not as 'young' as the others. However, 23 is young for an international goalkeeper. A product of Sunderland he signed his first professional contract in 2011. Over the next few seasons he was loaned to various clubs as he sought experience. During this time he built a reputation as one of England's best young goalkeepers and when Sunderland were relegated last season, they decided to cash in. An incredible £25 million fee was paid by Everton with a huge burden of expectation placed on his shoulders.
England capped Pickford at U-16 level and upwards leading to his debut against Germany. Pickford wasn't fazed at all by the world champions and kept his clam to pull off a string of good saves. Pickford's problem is that he's at Everton and they are struggling. A move to a top six team would help him secure England's goalkeeping shirt. With Joe Hart seemingly past his peak, the door is open for Pickford to become first choice for the national team.
Dominic Solanke
Team: Liverpool
Position: Forward
Age: 20
Caps: 1
Yet another from the Chelsea talent stream, Solanke came to prominence when he scored 20 goals in 25 appearances at U-18 level. Jose Mourhino marked him out as a future England international. However, opportunities to break into the Chelsea team are rare and unusually for an Englishman, he opted for a loan spell at Vitesse in the Netherlands. This period toughened him up and honed his focus. However, Chelsea manager Antonio Conte decided he was surplus to requirements and a £3 million move took him to Liverpool.
Solanke is another player to come through the England age groups and is now looking for senior international caps. He's viewed as a 'poacher' and someone who constantly harries defenders. His work rate pleases coaches and added to that he is a versatile option. Although preferring the central role, Solanke has spent many games working up and down the flanks. His next target must be to push on and cement a regular place in the Liverpool team.
Featured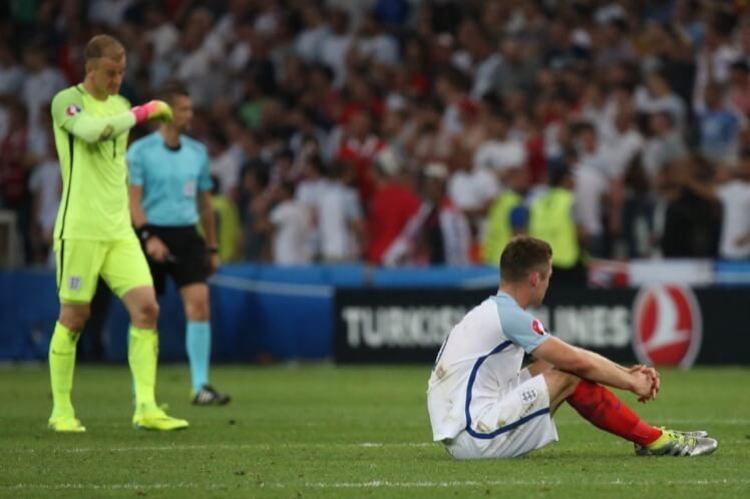 For decades, ever since the controversial success...
264
match previews updated