Kai in the Sky: Can Havertz Lead the Next Generation of German Talent to Glory?
26.02.2020 09:47:06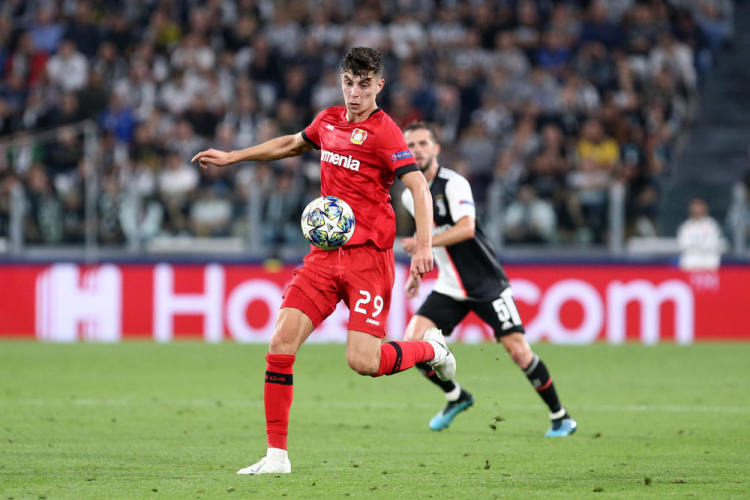 He's been labelled the next footballing megastar, the leader of Germany's new generation of stars and, Arsenal fans hold your laughter, the 'next Mesut Ozil'.
These are rather lofty proclamations about somebody still a few months shy of their 21st birthday, but so far the signs are that Kai Havertz has the class and the personality to cope with the expectations put upon him.
The Bayer Leverkusen wunderkind made his Bundesliga debut at 16, scored his first professional goal at 17 and has already amassed more than 100 appearances in the German top-flight – the youngest player ever to do so.
But even more impressive is the consistency in his high levels of performance so far, which is rare for youthful starlets who tend to deliver extreme quality and periods of indifference in equal measure.
So how high can Havertz fly in his football career? We will only know the answer to that question when we look back in five or ten years' time, but right now the signs are very good for a player labelled as an alleskönner by the German media – the English translation of which is 'somebody who can do everything.'
Ruthless German Efficiency
As mentioned, Havertz made his senior debut for Leverkusen back in the 2016/17 campaign.
The teenager, whose friends were still at school at the time, scored five goals and made four assists in 24 starts and substitute appearances, and even turned out three times in the Champions League – an extraordinary achievement for one so young. He even missed the second leg of their last 16 tie against Atletico Madrid because it clashed with his exams at school!
Havertz's development continued thereafter, and the midfielder's breakthrough season came in 2018/19.
He notched a whopping 17 goals in the Bundesliga – again, this is a player who operates largely from deeper positions, and notched three more and a trio of assists in Bayer's Europa League efforts.
That caused national team boss Joachim Löw to sit up and take notice, and he called Havertz up his squad in September 2019, when he made his international debut.
The first half of the 2019/20 campaign proved to be a bit more tricky for the 20-year-old, as a loss of form – and being shunted around Bayer's side from a deep-lying central midfield role to a number ten and then out onto the wing – left a few pundits concerned that his flame had burned out.
But a devastating return to form of late, in which he has scored four times and assisted two more in his last eight appearances, have dispelled any notions that this youngster had already peaked.
Far from it….in fact, you sense that Havertz is just getting started this season:
Bundesliga:
Minutes: 1708
Goals: 5
Assists: 3
Key Passes (per 90): 2.3
Dribbes (per 90): 2.4
Champions League:
Minutes: 434
Goals: -
Assists: -
Key Passes (per 90): 0.8
Dribbes (per 90): 1.2
Europa League:
Minutes: 90
Goals: 1
Assists: -
Key Passes (per 90): 3
Dribbes (per 90): 1.5
What He Brings to the Party
"You can see why Rudi Völler has labelled him a once-in-a-century talent." – Lothar Matthaus.
"He is a player who combines excellent physical qualities with great technical skills." – Maurizio Sarri
"In terms of his talent, there's no limit." – Jonathan Tah
Everyone who speaks publicly about Havertz tends to praise him to the hilt, and looking at his stats and attributes it is easy to see why.
This season alone, he averages 1.7 shots, 2.3 key passes AND 2.4 dribbles per 90 minutes. One of those stats would be impressive, but all three combined shows why the starlet has earned that 'alleskönner' tag.
The interesting thing about him is just how versatile he is. A wonderful close dribbler with both feet, Havertz has been clocked at 35km/h when running with the ball – for context, Usain Bolt ran his world record 100m time in 44km/h. Such pace allows him to get into dangerous psitions with ease, riding tackles and slipping passes off in full stride.
But there's a measured efficiency to his play, and comfortable in Bayer's possession-based system he can also spring long balls – he averages 1.2 per game, in fact, with an overall pass completion rate of 85.9%.
And that's what makes him so interesting: he can play neat pass-and-go football, or act as a 'quarterback' style playmaker in counter-attacking strategies that call for direct, vertical passing.
Those numbers show that Havertz is a creator, but he has also shown a wonderful knack for getting on the ed of throughballs and crosses too. Some of his goals for Bayer have been predatory finishes inside the 18-yard-box, and he has shown maturity beyond his years in the timing of his runs from midfield into the penalty area.
What is so impressive about Havertz is that we are talking about genuine output here; often, with young stars, we talk about potential and what they might become. But with this 20-year-old, we already have a player who is delivering the goods on a game-by-game basis.
The Kai is the Limit
It goes without saying that Bayer Leverkusen aren't going to be able to hold on to Kai Havertz for too much longer.
They can't offer him the money he deserves nor the silverware he craves, and a move to a continental giant will surely follow.
The most logical step, perhaps, in his development would be a switch to one of the established Bundesliga elite. It will take a hefty outlay to snap Havertz up, and so that probably counts RB Leipzig out of the race, but Bayern Munich and Borussia Dortmund both have the financial resources to make it happen.
Ask most German players and turning out for Bayern is the dream, and Havertz would form a rather deadly alliance with the likes of Lewandowski, Gnabry and Muller.
And then there's the youthful revolution at Borussia Dortmund, with Jadon Sancho and Erling Braut Haaland a mouth-watering duo at such a young age. Could Havertz make it a terrific trio?
If a move abroad appeals, there is previous for Germans taking the leap to Spanish football – Toni Kroos and Ozil are revered at Real Madrid and Marc-Andre ter Stegen remains the number one goalkeeper at Barcelona.
But clearly, the English Premier League would be a likely destination, and while Manchester City would hover their current financial position may prevent them from joining the ruck for Havertz's signature.
His spiritual home might just be at Anfield, where he would be allowed to roam free in the number eight role under the guidance of his countryman Jurgen Klopp.
Havertz, Salah, Firmino, Mane….is the stuff of dreams for Liverpool fans and the stuff of nightmares for everybody else!
Click here to subscribe to our preview, report & stats service. Coverage of 50+ tournaments with daily updates before and after games.

Featured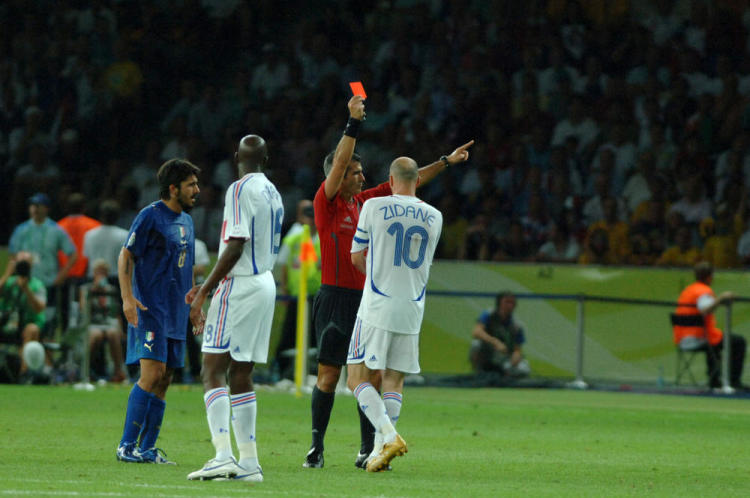 From drama at World Cups to epic Champions Leag...
30
match previews updated