Pulisic, McKennie and Adams: Could the USA be Football's Next Superpower?
29.03.2021 12:06:31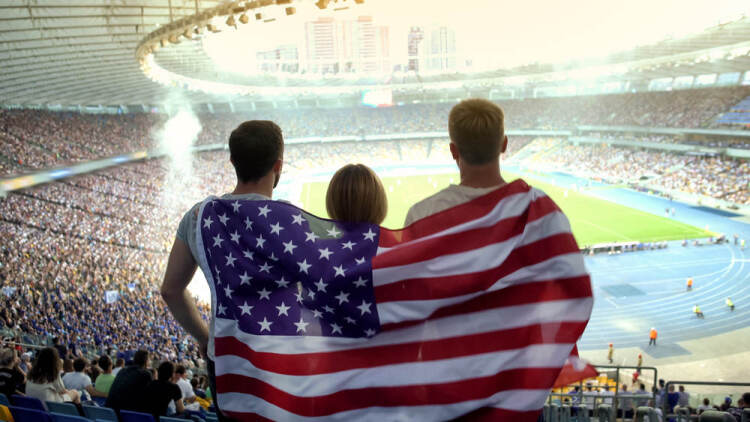 By the time that the World Cup rolls around in 2022, America could have as many as six football – sorry, soccer – players plying their trade within Europe's major leagues.
It's a staggering stat, really, given that it wasn't all that long ago in 1994 when Americans, watching on as their country hosted the World Cup, greeted the sport with a mix of confusion, suspicion and downright ambivalence.
But the MLS, the premier competition in the US, is becoming a breeding ground for fine young talents, and you can count off those who are now regulars in Europe's top divisions – Christian Pulisic, Weston McKennie, Tyler Adams, Sergino Dest and Gio Reyna all feature regularly in the Premier League, Bundesliga, Serie A and LaLiga, while Alphonso Davies – a Canadian who learned his trade at the Vancouver Whitecaps – is already a Champions League winner at Bayern Munich.
So how has the US become a hot bed of outstanding young footballers, and what does the future hold?
Humble Beginnings
The modern revolution in US soccer can be traced back to the 1970s.
Back then, the MLS – known at the time as the North American Soccer League – was a minor competition played only by local Americans, Canadians and players from South America and Europe that were coming to the end of their careers.
But significant investment from individuals and private equity firms looking to make a quick buck saw the likes of Pele, Johan Cruyff and Bobby Moore, albeit in the winter of their careers, move Stateside. That created interest in this curious sport, and suddenly soccer was being played in schools and colleges – essential to its development.'
The United States Soccer Federation threw the kitchen sink at securing the right to host the 1994 World Cup – despite the fact that the US national team hadn't qualified for the event in 40+ years, and in the end they beat the likes of Brazil and Morocco to secure FIFA approval.
That was the watershed moment for American soccer. The tournament was an iconic, global success, and despite the sweltering temperatures it was generally agreed that the US put on a superb show.
Crucially, the USA national team made it to the knockout phase of the competition, losing 0-1 to eventual champions Brazil in the last 16, and that progress secured eye-catching transfers for the likes of Cobi Jones, who moved to then Premier League outfit Coventry City based on his efforts at the World Cup. He joined trailblazers like John Harkes and Roy Wegerle in English football, and that helped to legitimise soccer both at home and abroad.
It also helped that the American public were beginning to warm to the sport, and even at a game of no major consequence to locals – Republic of Irelavd ns Norway, for example – some 72,000 people crammed into the Giants Stadium to watch a stifling 0-0 draw.
Even so, they were hooked….
A Major Breakthrough
With an appetite for soccer in place, plans were in place for a weekly competition that would tap into the new-found interest. Major League Soccer (MLS) was born, and in 1996 the inaugural season took place.
It was pretty woeful in the early days, with games played on pitches not suited to soccer and financial difficulties meaning that two franchises wenyt bust within six years of the MLS being founded.
But a raft of changes set about changing that, including football-specific stadiums being built and the unique Designated Player rule. Each team could sign a couple of Designated Players, who were essentially high-profile or high-quality players for whom franchises were allowed to break the salary cap for.
That sparked an explosion, with household names heading Stateside. David Beckham was something of a pioneer, while the likes of Cuauhtemoc Blanco were central to expanding the possibilities of the MLS to Central and South America.
They have been followed by a who's who of the modern game – Steven Gerrard, Frank Lampard, Thierry Henry, Wayne Rooney, Zlatan Ibrahimovic and Didier Drogba have all had stints in the MLS and all have been crucial in developing the sport and bringing a new audience to it.
Of that new audience, several young stars have emerged….
The Golden Generation
We've already touched upon the half-dozen or so young Americans that are playing week in, week out at Champions League level teams. Clearly the implication of that for the American game – both in terms of boosting the status of the national team, but also in turning the US into a breeding ground for the stars of tomorrow – is huge.
There are plenty on the fringes of a breakthrough too, Chris Richards has made his Bayern Munich debut, while Konrad de la Fuenta, a flying 19-year-old winger, has been training with the first team at Barcelona. Zack Steffen is considered the number two to Ederson at Manchester City as well.
Names like Weston McKennie and Tyler Adams may not mean much to English football fans, but the former has established himself in front of some big names in the midfield at Juventus, while Adams has been a pivotal figure at an RB Leipzig side that is challenging Bayern for supremacy in Germany.
Sergino Dest, meanwhile, has been a regular at full back for Barcelona in LaLiga and Champions League, Gio Reyna is an exciting attacker at Dortmund while John Brooks has been a central figure in defence for the rejuvenated Wolfsburg.
Elsewhere, Josh Sargent and Reggie Cannon are regulars in the Bundesliga and Portuguese Primeira Liga, Brenden Aaronson will join Red Bull Salzburg – a side known for progressing emerging talents, and Timothy Weah is in and around a Lille side that is level on points with PSG at the summit of the Ligue 1 table heading into the final quarter of the campaign.
Many felt that China was set to become football's next major power, and while they have the financial muscle it's the USA that is exporting tremendous young players at an incredible rate.
The World Cup in 2022 may come too soon, but the 2026 edition – set to be hosted in North America – will provide the ultimate platform. Could the United States even become the unlikeliest of World Cup winners?
Click here to subscribe to our preview, report & stats service. Coverage of 50+ tournaments with daily updates before and after games.
Featured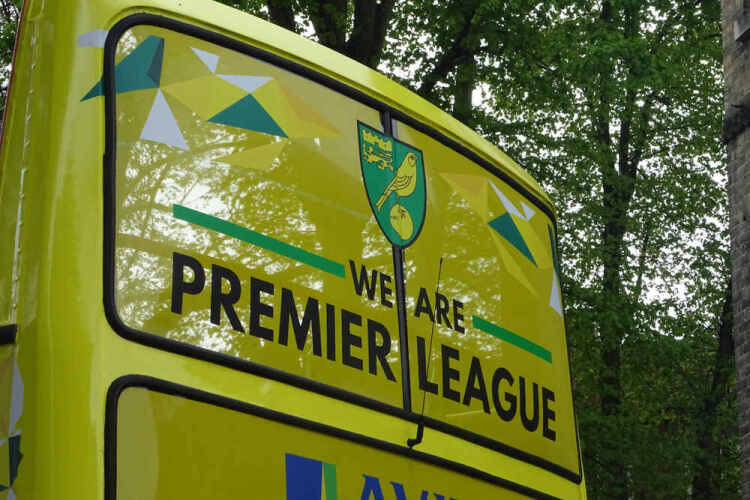 Norwich City head into their match with Nottingham...