Benzema, Lewandowski and the phenomenon of strikers getting better with age.
03.05.2022 14:47:05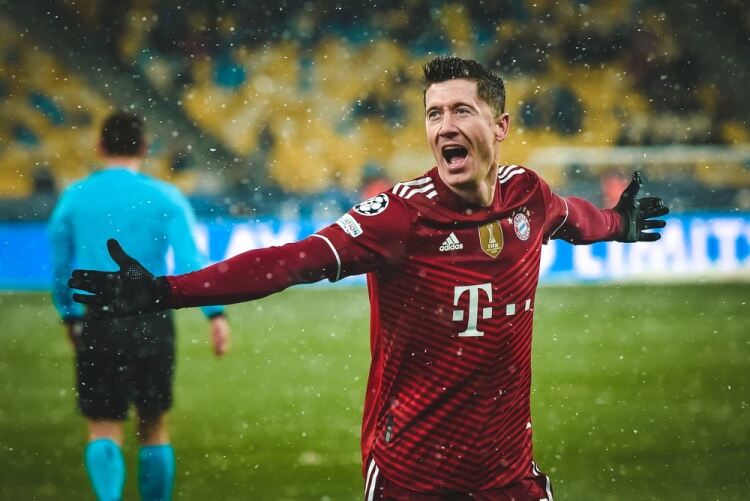 Robert Lewandowski, 33, and Karim Benzema, 34, are among the best players in the world.
More strikers are continuing to play at an elite level further into their thirties. Zlatan Ibrahimovic is still playing top-level European football at 40.

This is down a range of factors, from technological advances to better lifestyle choices.
If you were to list the best strikers in the world right now, you'd probably list the likes of Kylian Mbappe, Dusan Vlahovic and Erling Haaland, 23, 22 and 21 respectively, near the top. Harry Kane, at 28, is up there too. But probably the best two strikers in world football right now, if we discount those forwards who don't tend to play as out-and-out strikers (sorry, Liverpool) would be Robert Lewandowski and Karim Benzema.
Lewandowksi and Benzema; best players in the world?
At 33 and 34 respectively, they've got at least a decade each on the three players first mentioned, but they're arguably in the form of their lives. Were it not for the pandemic, Lewandowski would surely have won the Ballon D'or in 2020, while it was close between him and Lionel Messi in the contest last year. Meanwhile, Benzema is averaging about a goal a game in all competitions this season, perhaps the star in a very good Real Madrid team that wrapped up La Liga almost at a canter.
Somehow, however, both almost seem underrated. Perhaps it's because they're of the same generation as Messi and Cristiano Ronaldo, two of the best players of all time. Or perhaps it's because of their respective international careers. Or, because of that Premier League bias and the age-old question of 'can they do it on a cold night in Stoke'? Benzema's conflicts with the French Football Federation have been well documented, and he didn't play any part in France's 2018 World Cup win. Lewandowski, on the other hand, doesn't play for an international superpower. Whilst Poland are a good team, they don't offer the same chance of silverware as neighbouring Germany, for example. Had Lewandowski been German, playing alongside many of his Bayern teammates at international level, they could well have gone a step or two further in recent years.
Regardless, while they might be getting further into their thirties, both men are in the form of their lives. And they're not alone.
Auba, Vardy, Zlatan, and the rest of the 30+ gang
Pierre-Emerick Aubameyang, 33 next month, has been in impressive form since joining Barcelona from Arsenal in January. Leicester City's Jamie Vardy, now 35, might have struggled with injury this season, but in recent years has been in red-hot form. He was the Premier League's top scorer in the season before last. We can point to Edinson Cavani and Luis Suarez, both 35, Ciro Immobile, 32, and Wissam Ben Yedder, 31, too.
And then there's Zlatan Ibrahimovic, who even at the age of 40 has been banging the goals in. After just under three seasons back in Serie A with AC Milan, he's averaging a goal every other game. Not bad for someone born in the same year as Peter Crouch, Maicon and Owen Hargreaves.
Logic dictates that outfield players tend to peak in their mid-to-late twenties, before gradually dropping off. For some, like Wayne Rooney and Michael Owen, that peak comes earlier. But increasingly, we're seeing even forwards peaking later on and playing at a ridiculously high level into their mid-thirties and beyond, the sort of thing we usually consider the preserve of goalkeepers.
Why are strikers getting better with age?
Developments in sports science and technology have played a part, of course. It's easier for players to stay fitter and stronger as they age, and there's less of a drinking culture in football than there has been in the past, it's becoming more common for players to really look after their bodies. As an example of course, an elite footballer isn't going to be as fit and strong at 35 as they are at 25, for example, but as they age, other aspects of their game can improve. They might not be exactly the same player as they were, but they can benefit their team in different ways.
We can look at Vardy as an example. A late bloomer, he didn't make his Premier League debut until he was 27, and only received his first England cap at 28. Leicester City chairman Aiyawatt Srivaddhanaprabha has previously spoken about how Vardy was a heavy drinker when he was new to the Foxes and Vardy himself has spoken about his consumption of Red Bull and smokeless tobacco. However, while his habits even now aren't entirely conventional, he's had a cryotherapy chamber in his house, maintains a healthy diet, and tends to his vegetable patch.
With age, injuries can become more frequent, as even Ibrahimovic has had to accept, and this is something that may begin to affect the likes of Lewandowksi and Benzema as they get further into their thirties, and it does beg the question as to how Ibrahimovic is still able to play at the top level. Ultimately, however, it comes down to a combination of factors. It might be that a player has tried certain treatments or made certain lifestyle changes, or even retired from international football for an extra rest, or there might be genetic advantages for some players.
We should see more players all over the pitch continuing to play at a high level into their thirties and beyond, as technology continues to advance and players continue to adopt better lifestyles, and while it might not feel like it when an evergreen Benzema or Lewandowski scores against your team, it's something that we can all be happy about.
Click here for our Discounted Account Offer. Access previews and analysis on up to 5 tournaments for 30 days.

Featured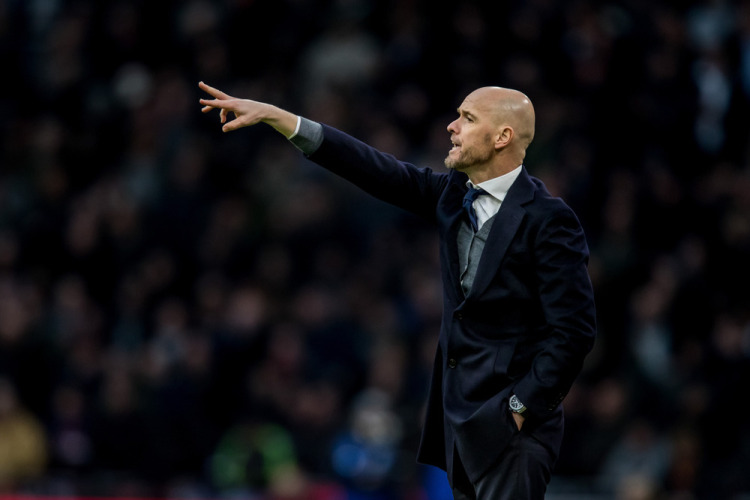 It's amazing that managing a club with such incred...
153
match previews updated