Ronaldo, Bale, Benzema. Futures in doubt at Real Madrid?
26.04.2018 16:03:15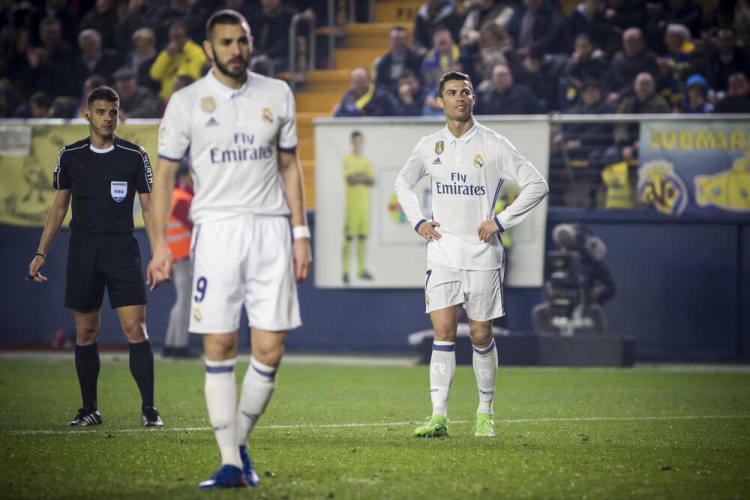 Real Madrid is one of the richest and most successful clubs in football. Currently, they are closing in on what they hope will be another successful Champions League campaign.
Domestically, it has been a troubled season for Los Blancos. They haven't contested Barcelona's primacy in La Liga and performances have been rightly criticised. As ever, rumours and intrigue concerning their stars are always bubbling under the surface at the Bernabeu.
Speculation has concerned the form and futures of Gareth Bale and Karim Benzema. Even the future of superstar, Cristiano Ronaldo, has been questioned. Here we investigate the facts and the rumours.
The Bottom Line
The trio are paid vast sums to perform, and for them, that means goals. Only one of them is living up to their reputation and it's not difficult to guess who.
After a slow start to his season, Ronaldo is firing on all cylinders again. He only managed four goals in La Liga until January, but then his scoring deluge began. With over 40 goals in all competitions, he could easily break the 50-goal barrier again. He could have set new records if he'd started the season at this rate. Ronaldo is more than meeting his high standards.
Injuries, and his perceived attitude, have fragmented Gareth Bale's season. Yet, by most standards 14 goals in 33 appearances is a good return. Unfortunately, for a superstar like Bale, it's not enough to appease Real's fans. He is not a regular starter and may be on his way out.
Karim Benzema has simply been a flop this season. He's received robust criticism for his nine goals in almost 40 appearances so far. His confidence was further eroded by France ignoring him for their recent friendly matches. Coach, Zinedine Zidane, has been loyal to his countryman, but that may come to an end.
Madrid Planning Ahead
Real Madrid may well claim another Champions League title this season, but they know they must plan ahead. They have lifted themselves for the big European games, but in La Liga they have struggled at times and their squad needs refreshing.
Any star playing elsewhere in the world is always linked with Real Madrid. Some rumours are more realistic than others. Striker, Robert Lewandowski, seems a target and at 29 it's a case of now or never to join Los Blancos from Bayern Munich. As Mohamed Salah has made such an impact at Liverpool, he's also being linked to the Bernabeu.
So, what about Real's plans for their biggest star? No player is bigger than the club – even Cristiano Ronaldo! Player and club seem content for the immediate future. However, even though it's the fantastic Ronaldo, can Real Madrid risk putting their faith in a striker soon approaching his mid-30s? The reasoned answer is probably no!
The Fans Give Their Verdict
What do the Madridistas think?
When you are booed onto the pitch something is clearly wrong. Karim Benzema suffered this in January despite Real cruising to a 7-1 win over Deportivo La Coruna. His teammates, coaches and agent have tried to defend him but the fans seem to have made up their minds. Thanks Karim, but time to go.
A fans' survey revealed 72% of them wouldn't be unhappy if Gareth Bale moved on. He made a great impact in his initial seasons, but the last two have been a struggle. Bale is also in direct competition with Isco for a starting position and the Real fans currently love Isco. Bale's departure wouldn't concern the Madridistas.
After his slow start to the season a similar survey of fans revealed two thirds would be happy to see Ronaldo depart. Since his scoring revival that stance has almost certainly changed to 'keep him'. However, the Madridistas remain wary of the huge wage demands of the 33 year old.
Transfer Speculation
Spanish football expert Guillem Balague says Real Madrid is willing to cut its losses on Gareth Bale – even if the player himself wants to remain in Madrid. The management at the Bernabeu are said to have 'lost confidence' in the player. A move back to the English Premier League seems the most probable.
Karim Benzema is being strongly linked with Arsenal – as have most French players at some point in their careers. His wage demands could put Arsenal off, and with Arsene Wenger's departure, a new coach may have different ideas.
Finally, what about Cristiano Ronaldo? He's still at the peak of his powers and could probably go anywhere he chooses if the fee is right for Los Blancos. After success in England and Spain, could he see out his playing career in Italy?
The Reality at Real Madrid
Real Madrid is at the top of football's pyramid. Real either renews its squad in an attempt to stay there, or else there is only one way to go - down. Great squads always break up eventually.
Karim Benzema seems the most likely to move on this summer. He's had a poor season and his confidence has evaporated. Nine years at the Bernabeu has been a good run for the Frenchman.
There's no doubt that Gareth Bale has been hampered by injuries. Unfortunately, there's little scope for sentiment at one of the top clubs in the world. You produce the goods or you move on. Spanish football has learned to negate his power and making an impact has become difficult. A move back to the English Premier League seems his most likely destination.
What can you do with a superstar? Currently, Ronaldo almost guarantees Real Madrid over 40 goals each season. It seems he's been granted his wish of a new contract and will remain at Real Madrid for the foreseeable future. However, he's never lacked confidence and could take on a completely new challenge.
Click here to subscribe to our preview, report & stats service. Coverage of 50+ tournaments with daily updates before and after games!

Featured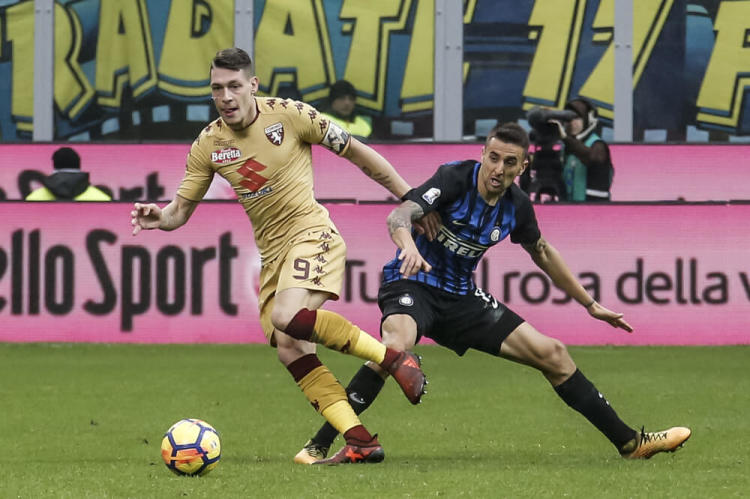 From riches to rags The current edition of Serie...