The highest paid footballers right now!
08.02.2020 17:09:16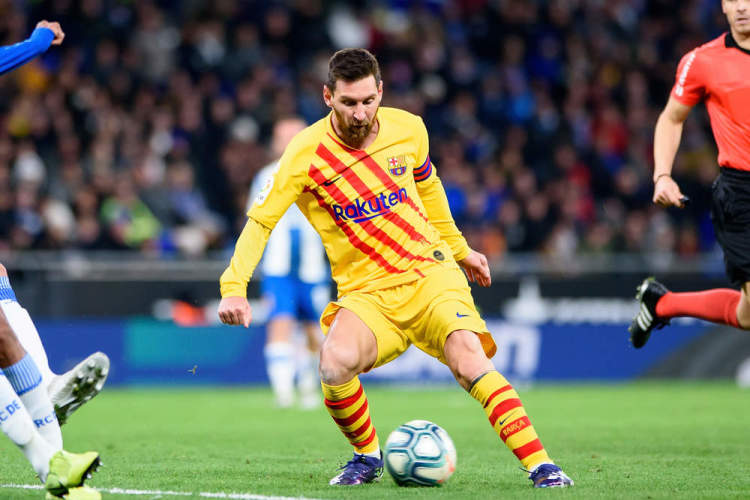 With three players, Barcelona have the most in the top 10

Each of the top five leagues as at least one representative
There is more and more money in football and so much of it is going to the players' bank accounts. Wages are rising at a rapid rate and that's reflected in a recent report from French newspaper L'Équipe, which revealed the highest salaries in European football.
Here, we take a look at those top 10 players in terms of salary, starting at 10th and working our way up to the highest earner. All numbers listed are for the gross salaries.
10th: Robert Lewandowski – €1.66m per month
Robert Lewandowski is the only player from the Bundesliga on the list. He's the highest earner in Germany and this makes perfect sense considering the goals tallies he has been producing in that league over the past decade. In three of the past four seasons, he has been the league's top scorer.
9th: David de Gea – €1.76m per month
Despite once being a dodgy fax machine away from making a move to Real Madrid, David de Gea has stayed at Manchester United and even signed a new contract earlier this season, one that will run until 2023. While he may not be the dominating shot-stopper he was a few years ago, De Gea is still one of the best goalkeepers around and is being paid handsomely for it.
Recent Manchester United player of the year awards
2018/19: Luke Shaw
2017/18: David de Gea
2016/17: Ander Herrera
2015/16: David de Gea
2014/15: David de Gea
2013/14: David de Gea
8th: Kylian Mbappé – €2m per month
Even though his value in the transfer market is higher than all others players, according to Transfermarkt, Kylian Mbappé isn't yet being paid like the top prospect in all of football. He is still earning a handsome sum each month, but he's not the highest-paid player at PSG. At least not yet…
6th: Eden Hazard - €2.5m per month
Eden Hazard's transfer to Real Madrid was the transfer of last summer, as evidenced by his spectacular presentation at the Estadio Santiago Bernabéu. He is the latest Galáctico and he's being paid like it too.
6th: Gareth Bale - €2.5m per month
Earning the same amount is Hazard is Gareth Bale, arguably Real Madrid's previous Galáctico signing. Bale was an important player early on during his Real Madrid career and was given a lucrative contract as a reward, but nowadays he's hardly playing for Real Madrid even though he is the club's top earner.
Players who've played more minutes than Bale are Real Madrid this season
- Casemiro: 2,580 minutes
- Sergio Ramos: 2,497 minutes
- Raphaël Varane: 2,460 minutes
- Dani Carvajal: 2,460 minutes
- Karim Benzema: 2,419 minutes
- Toni Kroos: 2,372 minutes
- Thibaut Courtois: 2,325 minutes
- Fede Valverde: 1,692 minutes
- Luka Modric: 1,550 minutes
- Ferland Mendy: 1,421 minutes
- Marcelo: 1,166 minutes
- Vinícius: 1,060 minutes
- Rodrygo: 1,010 minutes
- - - - - - - - -
- Bale: 990 minutes
- - - - - - - - -
3rd: Antoine Griezmann - €3m per month
Antoine Griezmann made the switch from Atlético Madrid to Barcelona last summer and reportedly took a pay cut to do so. So determined to advance his career by moving to a bigger club, Griezmann actually left money on the table. That said, he's still one of the best paid players in all of football.
3rd: Luis Suárez - €3m per month
As the man who's been so reliably leading Barcelona's front line since 2014, Luis Suárez is rewarded for his efforts with one of the top salaries in football. Although he'll miss the rest of this season with injury, he has generally been very available for Barcelona and has 191 goals in 270 Barça games. He even managed to break the Lionel Messi and Cristiano Ronaldo duopoly on LaLiga's Pichichi award, given out to each season's top scorer.
Recent Pichichi winners
2018/19: 36 goals. Messi
2017/18: 34 goals. Messi
2016/17: 37 goals. Messi
2015/16: 40 goals. Suárez
2014/15: 48 goals. Ronaldo
2013/14: 31 goals. Ronaldo
2012/13: 46 goals. Messi
3rd: Neymar - €3m per month
The third player to be listed on €3m per month by L'Équipe is a player who is now playing in France, but who was previously at the same club as Griezmann and Suárez. Neymar stole the show in the 2017 summer transfer window with his move to PSG, a move many said was solely about the money. Whether that's true or not, the Brazilian is certainly getting paid well for his performances. He and the club will now hope he can earn it in the Champions League knockouts too, after injury cut short his season in the past two years.
2nd: Cristiano Ronaldo - €4.5m per month
He may now be 35 and he may not be what he once was, but Cristiano Ronaldo is still a force and he is still collecting huge pay cheques because of it. Now at Juventus, the Portuguese forward is the great hope in Turin and is the highest earner Italy has ever seen. The investment didn't really pay off for Juventus in 2018/19 as they only won the Scudetto, but Ronaldo is firing this season and big things are expected.
1st: Lionel Messi - €8.3m per month
Lionel Messi is the top earner in football and it's not even close. According to these results from L'Équipe, the Barcelona captain is earning €8.3m gross per month, which is almost double what second-placed Ronaldo is collecting. While it's debatable how much footballers should get paid in general, what surely can't be debated is that Messi deserves to be at the top of this list.
Click here to subscribe to our preview, report & stats service. Coverage of 50+ tournaments with daily updates before and after games.

Featured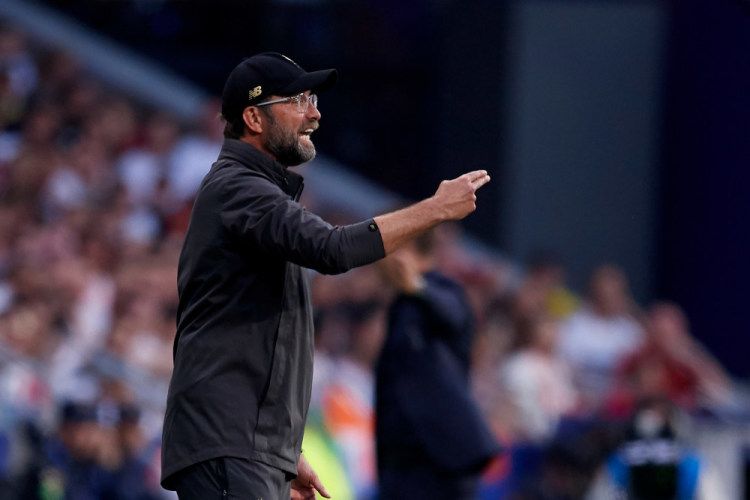 Premier League and Championship clubs have had...