Is it time for the Premier League to introduce a salary cap?
04.06.2019 10:12:26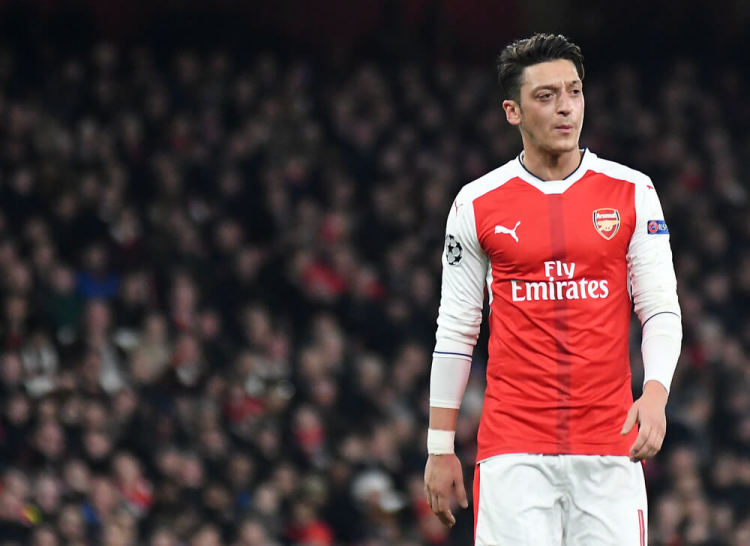 Money has undoubtedly changed the modern game, arguably nowhere more so than in England. The structure of the Premier League has already seen a new status quo since vast amounts of TV money started rolling in.
It's not too long ago that teams like Chelsea, Liverpool and Manchester United felt entitled to sign the best players from the rest of the league. Smaller teams now have enough financial clout to fend off most advances, while they can pay enough in wages to keep star players happy.
In response, richer teams have begun to horde players at every level, fighting viciously for the chance to sign a talented youngster for £20M instead of £60M a few years later.
Wages have increased at a similar rate in recent years, so is it time for a salary cap in the Premier League, and European football as a whole?
On the one hand, it's hard to sit here and advocate for others to be paid less. Footballers don't have the longest careers, so it makes sense for them to earn as much as possible within the limited time they have.
However, a cap could work for the good of the game in the long run, making it fairer for the 'have nots'.
The current model
UEFA Financial Fair Play regulations have failed to provide parity between clubs, (as many people expected at the time) with most teams failing to receive anything more than a slap on the wrist if they break the rules.
FFP links spending power to a teams generated income, effectively outlawing artificial inflation through outside investment.
The most obvious criticism is that's it reinforces the status quo by making it increasingly difficult to compete with more established teams.
Salaries in the Premier League totalled out at £2.9B for the 2017/18 season. It's an overall increase of £400M year-on-year, with an average ratio of wages to revenue equalling 60%.
Manchester City steamrolled through all opposition on their way to the title, and their wage bill of £260M is only matched by Manchester United (£296M).
While the latter prove that throwing money at a problem isn't always the best solution, they're entitled to spend vast amounts under current rules due to their massive revenue streams. They're going to get it right eventually.
In European competition, Tottenham infamously spent nothing in the 2018/19 transfer window and went on to feature in the Champions League final. They're an outlier in many ways, as just under 40% of their revenue was paid out in wages.
In comparison, eventual winners Liverpool spent £163M on reinforcements during the summer, while their wage bill increased by 26% overall.
The Premier League had four finalists in Europe this year. It's the first time all four have come from one nation, and it'll be hard to find a Liverpool fan who thinks the additional outlay on wages wasn't worth it.
The same is true for Tottenham fans, who saw their makeshift team fall apart at the final hurdle.
Would a cap work in the Premier League?
Hard salary caps have successfully been implemented in US sports like the NFL, which still manages to be dominated by a single team.
Regardless, if the PL forced clubs to do the same, there would be numerous positives to consider. Firstly, it would dilute decent players between clubs more evenly, as game time would be more important than sitting on the bench to earn higher wages.
Liverpool legend John Barnes is the latest voice to call for a cap on wages. He told the Irish Independent:
"I am a firm advocate of a salary cap as that will instantly begin to level the playing field. When I suggest this, people always say it can't work and clubs would find a way of getting around it, but it has been effective in other sports around the world and I don't see any reason why football cannot follow suit."
Clubs at the top of the tree will likely have something to say about it, while Barnes' Liverpool managed to claim the biggest prize of all while paying over 25% more than they did in the previous year.
Regardless, City's domestic dominance could go unchecked in coming years if they continue to stockpile talented players worth more than the GDP of some small countries.
A cap would ensure that clubs pay more attention to their youth teams. Young players in the top flight are arguably paid too much too soon, with many struggling for game time after they've made a move to a bigger club.
Chelsea's loan army of 49 players is a example of the commodification of youth footballers, most of which will never get a sniff at first team action in Stamford Bridge.
If administrators did decide to force clubs to cap wages, nothing would stop the largest from joining the proposed European Super League which has been doing the rounds for over a decade.
So, would a cap work in England? Of course. There's no reason outside of the established hierarchy being unwilling to change the status quo. You'd think owners would welcome the chance to save money, but City is willing to lose it hand over fist.
Conclusion
If wages continue to rise at current levels, the Premier League could eventually go back to the days of being domestically dominated by the top two.
Manchester City and Liverpool were so far ahead of the pack this year, and they're likely to grow even stronger in the summer.
A salary cap could potentially curb the continued rise of Manchester City, but you only have to look to Old Trafford to see how reckless spending and massive wages doesn't always guarantee results.
The ideal time for a salary cap was probably over a decade ago, but John Barnes is right to argue that there's no reason why football can't follow other sports and leagues like the MLS.
Click here to subscribe to our preview, report & stats service. Coverage of 50+ tournaments with daily updates before and after games!
Featured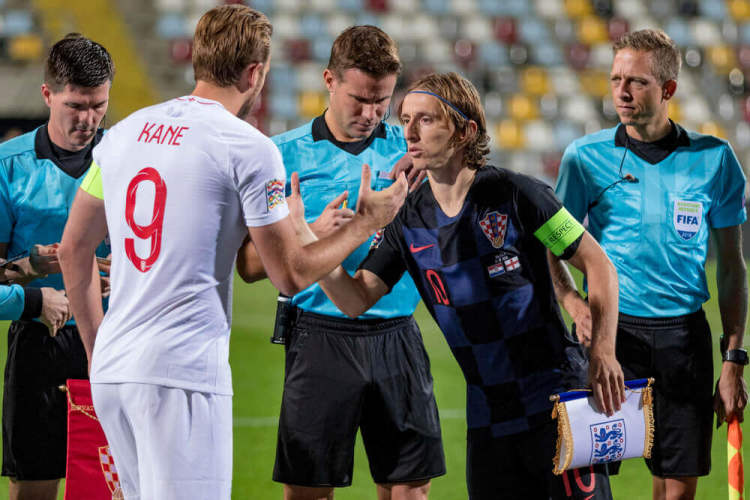 First UEFA Nations League is coming to an end...
42
match previews updated