Salford City: From Ammies to Struggling Pros
16.04.2021 12:59:25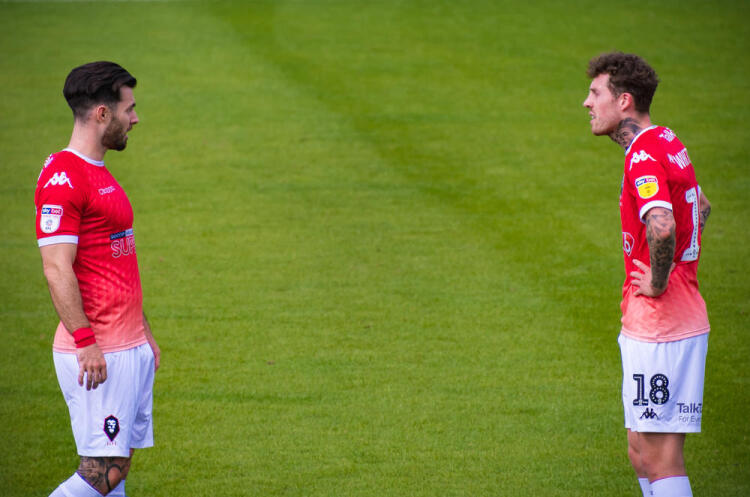 League Two's Salford City might be better known for being partly owned by Manchester United legends Nicky Butt, Ryan Giggs, Gary Neville, Phil Neville, and Paul Scholes in more recent seasons, but they're a team with a proud history in the English game.
They've been around for over 80 years, although they only turned professional recently in an attempt to climb the pyramid rapidly.
Another loss to Bolton on Tuesday leaves the Ammies currently sitting in tenth.
It's a position that nobody expected them to occupy at the start of the campaign, and highlights a season which has slipped away from everyone involved.
What went wrong, and is there a chance at snatching promotion with just six games to go?
Managerial Woes
Salford started off promisingly under Graham Alexander. The former Fleetwood Town and Scunthorpe United manager led the team to 11th in their first season in League Two, but he was sacked just five games into his second year with the side.
Alexander was unbeaten, but there were also question marks surrounding the style of play, and how feasible it would be in the long-term following mixed results.
Project 92 turned to another former Red Devils youth player in the form of Richie Wellens, who previously led Swindon to the League Two title.
Surely he would have the experience needed to get them up, as well as the bonus of having an association with the owners' former side.
The team became the 2019-20 EFL Trophy winners along the way, beating defending champions Portsmouth at Wembley after a protracted campaign due to lockdown restrictions.
Regardless, Wellens lasted for only five months before he was given the chop in April following a 2-0 loss to fellow promotion chasers Cheltenham.
The club released the following statement, which is printed in its entirety;
"Salford City Football Club has parted company with Richie Wellens by mutual consent. We would like to thank Richie for his time and efforts at the Club and wish him well for the future. An announcement about a new manager will be made in due course. There will be no further comment."
It's a disappointing end to his time with the side, especially as results have failed to improve since the decision.
Former Blackburn Rovers boss Gary Bowyer was next up, and aims to provide a short-term boost during the run in.
Difficulties Within the Football League
Maybe the biggest problem is that the club is unable to spend their way out of trouble as they have in the past. For one, there's a salary cap, forcing League Two clubs to spend no more than £1.5 million per year on player wages.
Sky Sports' favourite Neville explained the impact it will have on the club in an interview with ESPN:
"The average League 2 wage bill last season was £1.9m-£2m, so it's 25 percent less than that. And there is a natural salary cap coming in this season because of coronavirus. It is the biggest impact on player wages for decades, certainly in the lower leagues, but the clubs wanted it and felt they needed it. I was vocally against it when it first came in 3-4 months ago, but I know that we are a member of 72 EFL clubs and 48 clubs in L1 and L2, and 38 of that 48 voted for the salary cap to come in."
In other words, star signings will have to be kept to a minimum, while they'll have to make use of canny contracts and inspired loanees. That's tough news for a team accused of buying the league on previous occasions.
Meanwhile, the standard of competition has improved drastically compared to their non-league days, and it's not as easy as the owners expected to escape the bottom rung, whether it be due to financial constraints or the pressure that comes with their mission to be promoted every other year.
Despite their history, it's easy to forget that this is a team who had never played in the National League North before the takeover, never mind the Football League.
These things do tend to take time, especially when you can only spend so much money each year.
Potential Promotion Chances?
The loss to Bolton also saw the end of Salford's unbeaten home league record, and any hopes of securing automatic promotion this season.
The new manager hasn't made much of a difference either, and it leaves yet another team above them with the gap between the two rising to 12 points.
Since Wellens was sacked, their form is as follows; W2 L2 D1.
While the Ammies are still 8/1 outsiders to get out of League Two this season, it doesn't seem likely that they'll be able to make a final push during the business end without relying on veteran 14-goal top scorer Ian Henderson.
Former Manchester United youngster James Wilson has missed the club's last four games, and should be back to provide much-needed support.
Promotion isn't out of the realms of possibility. Judging by recent form, they do need to step it up significantly to have any chance of living up to their early promise.
There's no shame in losing to a resurgent Bolton side, but if they fail to get a result against Tranmere or Walsall in their upcoming games, they'll be going nowhere fast.
Click here to subscribe to our preview, report & stats service. Coverage of 50+ tournaments with daily updates before and after games.
Featured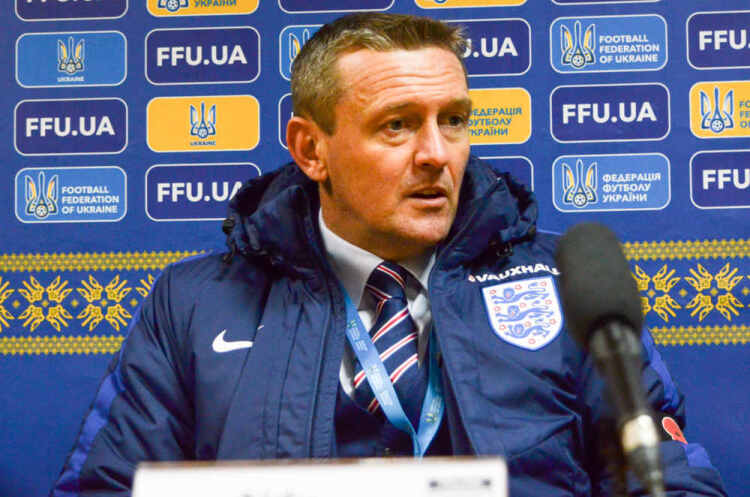 England's under-21s are heading home at the gro...