Has the Nations League been a success?
03.06.2019 08:27:10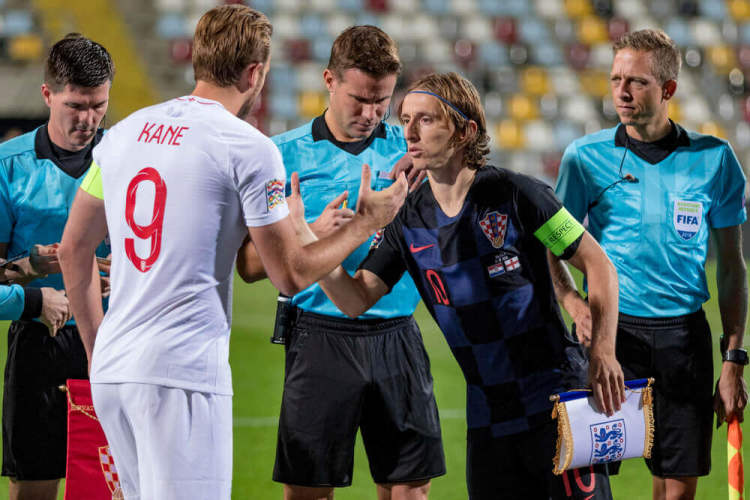 First UEFA Nations League is coming to an end

England are hoping to win
Other finalists are Portugal, Switzerland and the Netherlands

Entertaining tournament overall
First Nations League has gone well
Approaching the end of the inaugural UEFA Nations League, England have every chance of coming away victorious. It's had drama, controversy, and good performances – all that's needed from an international tournament. After an exciting World Cup, with an all-Europe semi-final, all eyes have been on the Nations League, with pundits and fans alike wondering if it would match up. It's been a journey into the unknown, nobody knowing what to expect. Coming up to the finals, it's time to both look back to the group stages and forward to the last stage, to consider whether the Nations League has been a success overall.
In 138 group stage matches, 333 goals were scored. At 2.41 goals per match, this is slightly fewer than the rate at the previous World Cup, during which 2.6 goals were scored per match, but not by a huge amount. Players as varied as Serbia's Aleksandar Mitrović, Belarus' Stanislav Dragun and Spain's Marco Asensio are amongst the leaders for goals and assists, as the Nations League gives a platform for both big stars and those who may not be household names. Who will finish as top scorer?
England continue good form
With England being placed into a group alongside World Cup nemesis Croatia as well as Spain, they looked to be heading out. A home loss against Spain and an unremarkable 0-0 draw against Croatia in Rejeka did not bode well, before an impressive 3-2 away victory in Spain gave them hope. In the final match against Croatia, they took the lead through AndrejKramarić, but England rallied as Jesse Lingard and Harry Kane scored in the final fifteen minutes, to see them go through topping the group.
England captured the imagination of the nation in the World Cup, beating Tunisia and steamrollering past Panama to enter the knockout stages, seeing off Colombia and Swedenbefore falling at the semi-finals, with Harry Kane finishing the tournament as top scorer. Through the Nations League, they've proved that their World Cup showing was no flash in the pan. In contrast, after reaching the final in Russia, Croatia lost 6-0 away to Spain, albeit before narrowly defeating them in the reverse fixture.
The Netherlands' redemption
The finals are to be hosted in Portugal, with the Euro 2016 champions playing Switzerlandfor a place in the final. The other semi-final match-up is between The Netherlands and England, a World Cup semi-finalist against a team who although historically impressive, failed to qualify for the tournament. It's for this reason that the finals should be so fascinating. Can England carry on their revival under Gareth Southgate against the Oranje, or will we see a new Netherlands?
They have arguably the best centre-back in world football in Liverpool's Virgil van Dijk, while the members of the team also present in Ajax's run to the Champions League semi-finals are as follows.

Daley Blind
Matthijs de Ligt
Donny van de Beek
Frenkie de Jong
Combine these with the likes of van Dijk, Stefan de Vrij and Georginio Wijnaldum and the Netherlands look set to be an interesting prospect. A team that can finish above 2014 World Cup champions Germany and current holders France are not to be sniffed at, particularly as they managed to beat Germany 3-0 and France 2-0 in the process. That the Netherlandscan beat France shows just how fascinating the Nations League is. Had that result occurred in a friendly, it may have been down to Didier Deschamps resting key men, or players downing tools; the extra incentive of winning this tournament means that winning teams are more likely to win on merit.
Any surprise packages and disappointments?
With the system of promotion and relegation, it also gives smaller nations the chance to test themselves against higher-level teams, if they manage to win promotion. Those who will be testing themselves in League A thanks to promotion are:
Bosnia and Herzegovina
Denmark
Sweden
Ukraine
Those who were relegated down to League B are:
Croatia
Germany
Iceland
Poland
Hence, we may see match-ups as varied as Bosnia and Herzegovina vs France and Germany vs Scotland – in the same groups. There's no place for bigger nations to rest on their laurels; a bad night or two and even the best side can see themselves get relegated.
Summing up the tournament
For all we can say about the Netherlands, England, Portugal and Switzerland there is a sense that the finals are slightly anticlimactic. For a competition featuring 55 teams, that the finals will only involve four matches does not really capture the imagination. In a fallow year between the World Cup and the European Championship, this isn't going to be the equivalent Summer showpiece event. Having said that, there's the Africa Cup of Nations to look forward to as well, so no matter how entertaining the finals are, the prospect of seeing Mo Salah, Sadio Mané, Riyad Mahrez and co. remains.
UEFA is often criticised for its decisions – take the controversy surrounding the Europa League final being held in Baku, for example – but they've done something well here. It hasn't been perfect, but after years of seeing Stewart Downing and Andy Carroll help England labour to wins in meaningless friendlies in the earlier part of the decade, the Nations League has been an overall positive experience.
Click here to subscribe to our preview, report & stats service. Coverage of 50+ tournaments with daily updates before and after games!
Featured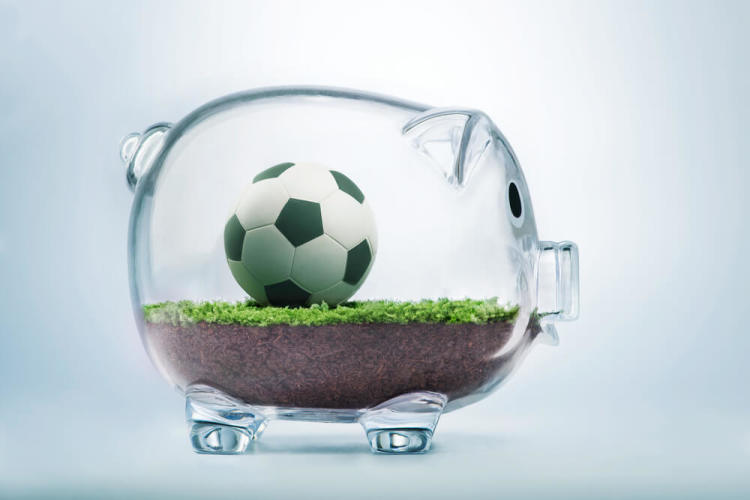 This season's Championship play-off final was wort...
356
match previews updated