Top 20 most expensive players ever!
28.05.2019 10:45:16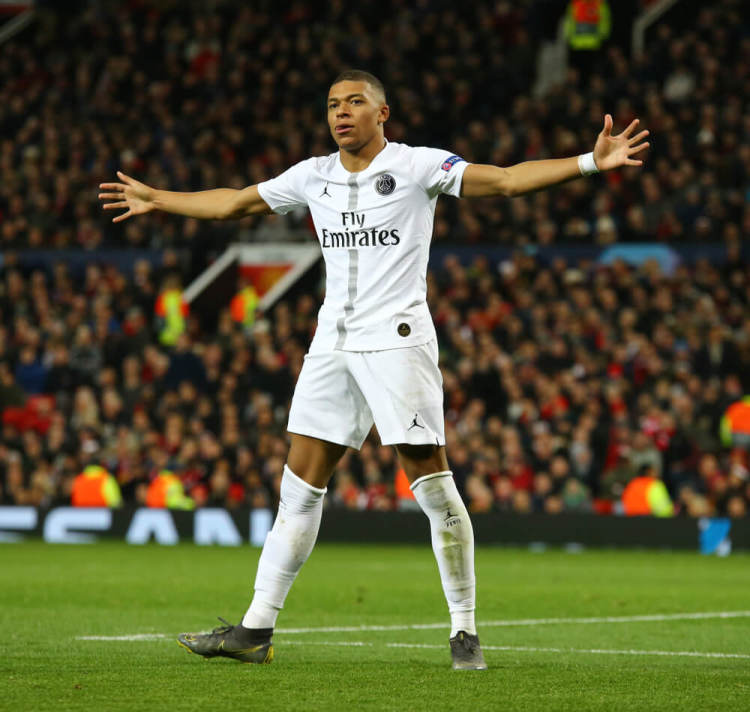 A ranking of the priciest transfers in football history

Nine of the 20 have taken place in the past two years

The players come from 11 different countries
The transfer market is about to open again and records are set to be broken in the summer of 2019. Transfer market inflation has seen fees for players soar in recent years and that's why nine of the 20 most expensive transfers ever have taken place in the past two years and the likes of Antoine Griezmann, Lucas Hernández and Frenkie de Jong are set to join this list in the summer of 2019.
There are, though, some older transfers that have stood the test of time and that are still in the top 20 of all time, even going as far back as 2001.
In this article, we've taken a look back at these 20 most expensive players of all time (in ascending order and based on the prices registered on Transfermarkt) and we evaluate their transfers, having a say on whether or not they were worth the huge sums paid for them.
20. Zlatan Ibrahimović. 2009. Inter to Barcelona. £62.55m.
Ibrahimović's transfer to Barcelona was a complicated one as it also involved a trade of Samuel Eto'o and almost involved the loan of Alexander Hleb, but the fee paid for him is believed to be £62.55m. His time at Barcelona was also complicated as he struggled to fit into a team that was led in attack by Lionel Messi. Also problematic was the Swede's relationship with Pep Guardiola and he departed after just one year in Catalonia.
19. Thomas Lemar. 2018. Monaco to Atlético Madrid. £63.00m.
Atlético Madrid broke their transfer record last summer to bring in Lemar from Monaco, but the winger didn't enjoy a great first season in the Spanish capital. With just three goals and just six assists from 43 total appearances, he left a lot to be desired.
17 (joint). Ángel Di María. 2014. Real Madrid to Manchester United. £67.50m.
After being one of the star players during Real Madrid's Champions League triumph of 2013/14, Di María was shipped off to Manchester United. His time in England was something of a disaster. The Argentine lasted just one season and left with just four goals to his name. It has to go down as one of United's worst pieces of transfer business.
17 (joint). James Rodríguez. 2014. Monaco to Real Madrid. £67.50m.
Replacing Di María at Real Madrid in that summer of 2014 was James Rodríguez, who cost the same fee and who arrived at the Estadio Santiago Bernabéu as the 2014 World Cup's top scorer. He started off well at the club in the 2014/15 season, but his numbers declined and he then departed for a two-year loan with Bayern Munich in 2017/18 and 2018/19. His next destination is an unknown.
James' Real Madrid numbers by season
2014/15: 17 goals, 18 assists
2015/16: 8 goals, 10 assists
2016/17: 11 goals, 12 assists
16. Kevin De Bruyne. 2015. Wolfsburg to Manchester City. £68.40m.
De Bruyne had already experienced English football with Chelsea and his time there hadn't gone well. They let midfielder go to Wolfsburg, where he was so impressive that Manchester City came in for him in 2015. It's safe to say his time at the Etihad has been a resounding success, as he has won six major trophies there and has been named the club's player of the season twice.
15. Zinedine Zidane. 2001. Juventus to Real Madrid. £69.75m.
This is the oldest transfer on this list, with the then-record fee of Zidane's 2001 switch from Juventus to Real Madrid standing the test of time. It was a lot of money back then, but the Frenchman delivered trophies and most famously scored the winner in the 2002 Champions League final at the end of his first season. As well as getting a superstar player from this transfer, Real Madrid also welcomed in their future manager to the club and Zidane is now one of the all-time Real Madrid greats.
14. Kepa Arrizabalaga. 2018. Athletic Club to Chelsea. £72.00m.
Kepa is the most expensive goalkeeper in the world, after moving from Athletic Club to Chelsea last summer. His first season has been decent, but there was a moment of controversy when he refused to be substituted during the London side's League Cup final defeat to Manchester City.
13. Luis Suárez. 2014. Liverpool to Barcelona. £73.55m.
After almost leading Liverpool to the Premier League title, Suárez moved to Barcelona in the summer of 2014. Although he had to wait until October to represent his new club, due to FIFA's ban for biting Giorgio Chiellini, the Uruguayan has been a success at the Camp Nou and is already one of the club's top five goalscorers of all time.
Barcelona top scorers
1. Lionel Messi – 602 goals
2. César Rodríguez – 232 goals
3. László Kubala – 194 goals
4. Josep Samitier – 184 goals
5. Luis Suárez – 176 goals
12. Virgil van Dijk. 2018. Southampton to Liverpool. £76.19m.
Van Dijk has turned Liverpool around since joining halfway through the 2017/18 season. Before his arrival, the Reds had conceded 1.22 goals per game in that Premier League season, but that went down to 0.67 goals per game after his debut. This year the number was 0.58 goals per game. His defensive contribution has been huge to Liverpool becoming a regular contender for trophies.
11. Romelu Lukaku. 2017. Everton to Manchester United. £76.23m.
The Belgian striker hasn't brought the goals that Manchester United really expected when they bought him. He is netting one goal every 168 minutes at the club, down from the records of one goal every 160 minutes and one goal every 133 minutes that he had at Everton and West Brom respectively.
10. Neymar. 2013. Santos to Barcelona. £79.38m.
Nobody really knows how much Neymar's transfer to Barcelona truly cost. Several different fees have been reported and it must go down as one of the most complicated pieces of transfer business ever. But he delivered on the pitch, scoring 105 goals in four years at the club.
9. Gonzalo Higuaín. 2016. Napoli to Juventus. £81.00m.
Higuaín's move from Napoli to Juventus was a controversial one, as Serie A's second-best team lost their best player to the champions. The striker scored 24 goals for Juventus in his first season in Turin to help them win the title again. But that total went down to 16 the following season and he was shipped out on loan for the 2018/19 campaign.
8. Cristiano Ronaldo. 2009. Manchester United to Real Madrid. £84.60m.
Was this transfer a hit for Real Madrid? Absolutely. Ronaldo broke record after record in the Spanish capital and left after nine seasons with 451 goals for the club and with 15 major trophies added to his collection.
Trophies won by Ronaldo at Real Madrid
Champions League x4
Club World Cup x3
UEFA Super Cup x2
LaLiga x2
Copa del Rey x2
Spanish Super Cup x2
7. Gareth Bale. 2013. Tottenham to Real Madrid. £90.90m.
Bale may have grown to frustrate Real Madid fans due to his injury history, lack of performance since Ronaldo's departure and inability to truly integrate into the club's culture, but he has helped them to win four Champions League titles in five years and has scored some big goals along the way. No matter how his Real Madrid story ends, this transfer still has to go down as a success.
6. Paul Pogba. 2016. Juventus to Manchester United. £94.50m.
Pogba became the most expensive player in the world when he returned to Manchester United in 2016. However, the midfielder has been unable to take the club back to the top in the way that might have been expected. Opinions on Pogba vary wildly, and the merits of this transfer are still unclear.
5. Cristiano Ronaldo. 2018. Real Madrid to Juventus. £105.30m.
Ronaldo is one of two players to feature twice on this list, along with Neymar. After his Real Madrid career ended last summer, he moved to Juventus for an even larger fee than when he left England. He has only had one season in Italy and did manage to score 28 goals, but overall the team seemed to take a step back. They retained the league title, but gave up the Coppa Italia and exited the Champions League one round earlier.
4. Ousmane Dembélé. 2017. Borussia Dortmund to Barcelona. £112.50m.
Dembélé's time at Barcelona has been hampered by injuries, as the Frenchman has played 65 times for Barcelona, but has missed 40 games through various fitness problems. So it's difficult to judge how good an import he has been.
3. Kylian Mbappé. 2018. Monaco to PSG. £121.50m.
Mbappé technically joined PSG last summer, but he'd already moved to the Parc des Princes the summer before on a one-year loan from Monaco. Still just 20 years of age, he is proving to be one of the best young talents in football, if not the best, and PSG will be so glad that they picked him up. With 60 goals and 32 assists in 87 appearances, he is directly involved in roughly one goal per game.
2. Philippe Coutinho. 2018. Liverpool to Barcelona. £130.50m.
Coutinho is proving to be a bit of a flop at the Camp Nou. The Brazilian has now had a year and a half at Barcelona and simply isn't living up to the expectations associated with his huge price tag. There have been several reports in Spain that claim Barcelona already want to sell him, while the fans have been whistling him during matches.
1. Neymar. 2017. Barcelona to PSG. £199.80m.
While there is discrepancy over the fee for Neymar's transfer between Santos and Barcelona, there is none with his 2017 move to PSG. It's the highest fee ever paid for a player and was a simple operation as PSG paid his release clause and there was nothing Barcelona could do to prevent the Brazilian from leaving. The fact that Neymar has missed the business end of each of his two seasons in Paris with injury means it's impossible to judge this transfer yet. But time is ticking if he is to bring the Champions League to the French capital, which is why he was brought in.
Click here to subscribe to our preview, report & stats service. Coverage of 50+ tournaments with daily updates before and after games!

Featured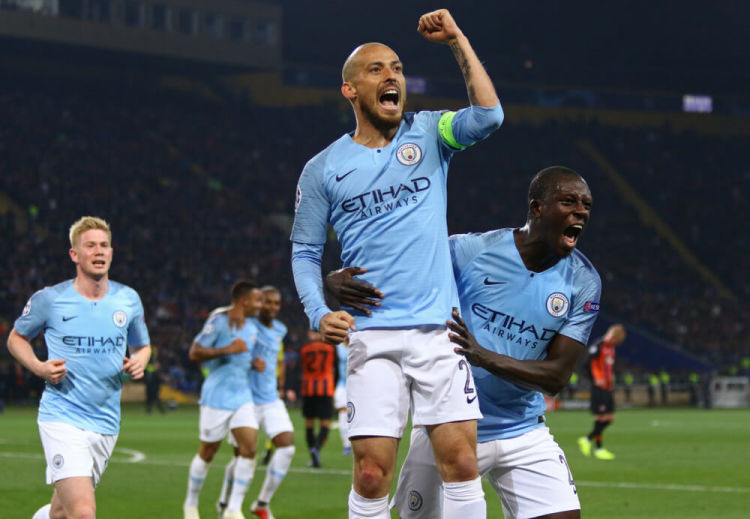 It has been another historic season for Pep Guardi...
30
match previews updated