How Will the FFP Breach Impact Man City in 2019/20?
22.05.2019 19:16:38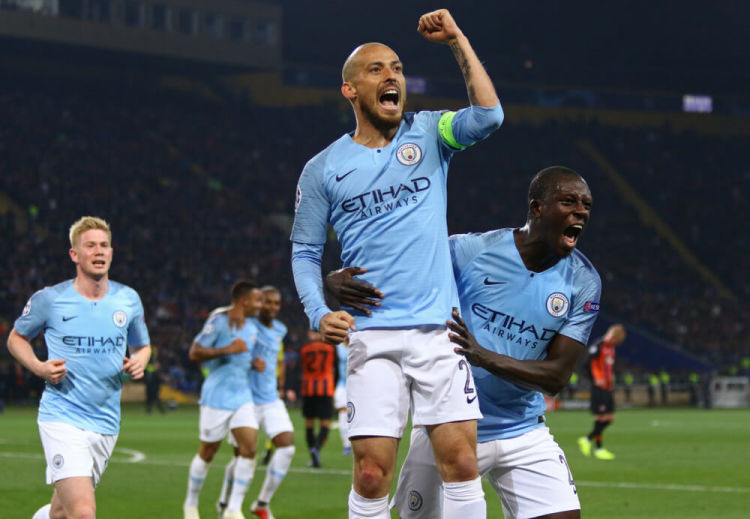 It has been another historic season for Pep Guardiola and his Manchester City side.
They became the first English team to complete the domestic treble, with a 6-0 spanking of Watford in the FA Cup final following triumphs in the Premier League and Carabao Cup.
And when you include the Community Shield as well, that means they have won six of the last seven trophies played for in England.
It's dominance that was rewarded with an open top bus tour around Manchester for the players and staff involved, and while the scenes of jubilation in the city were well deserved, behind the scenes things are starting to take a sinister turn.
UEFA's investigators are taking a very close interest in Manchester City's financial movements of the past few years, with allegations of shady goings-on threatening to dampen the achievements on the pitch.
And if the club is found to have breached the Financial Fair Play (FFP) regulations, potential punishments include transfer bans and – according to the New York Times – the possibility of expulsion from the Champions League.
What's the Story So Far?
While the final strains of Wonderwall were being sung by players, staff and even the orator of the tune itself, Man City super fan Noel Gallagher, during their celebrations, UEFA's investigations team were singing off a different hymn sheet entirely.
The Club Financial Control Body's (CFCB) adjudicatory chamber has been examining claims of financial irregularities at the Manchester club, with specific reference to a £60 million 'deception' involving sponsors Etihad and the owner, Sheikh Mansour.
City's accountants did not, allegedly, declare the sum appropriately in their reporting, which leaked information alleges came from a UAE investment company rather than Etihad themselves. City are then alleged to have over-inflated their commercial profits to satisfy FFP criteria, which states that all clubs should be breaking even.
That was the main revelation in a series of leaks released by the German newspaper Der Spiegel back in 2018, and it was those which forced UEFA to look into the club's financial dealings.
The investigation has been conducted by the former Belgian prime minister Yves Leterme, and he has recently concluded his study and reported back to football's governing body.
What Punishments Could Be Available to UEFA?
It's important to note, first of all, that Manchester City strenuously deny any wrongdoing, and even if a guilty verdict is passed they are likely to appeal any punishment that is forthcoming.
But there are a range of punishments that UEFA could dish out if a breach has been found, and the New York Times – according to their source – believes that the governing body will push for a one season expulsion from the Champions League for Pep Guardiola's men.
That newspaper also managed to bag an interview with UEFA president Aleksander Ceferin, who while giving little away told reporters 'sometimes we forget how dirty this industry is'.
"If you are not involved in any strange business, if you are not corrupted, then you go straight forward and be fair to anyone," he continued.
The punishments below are all available to UEFA as far as their rulebook is concerned, and these range from the low-level to the severe. We'll find out soon enough exactly how the CFCB have decided to sanction the club:
A warning to comply in future

A reprimand and a fine

A points deduction (Premier League or Champions League)

Withholding of revenue

Restrictions on squad size

Expulsion from competitions

Withdrawal of league titles and/or cups
Has There Ever Been a Case Like This Before?
Yes – both Dinamo Moscow and Galatasaray have been banned from entering the Europa League after failing FFP checks.
The Russian outfit was banned from the competition in 2015/16, and that's because they also fell foul of the 'break even' clause in Articles 58 to 63 of the Financial Fair Play rules. Other punishments, including transfer embargoes, were avoided.
Meanwhile, Galatasaray were also barred entry from the 2016/17 Europa League due to their own financial irregularities. And just a year later, they contravened FFP again – UEFA came down on them like a ton of bricks.
But the club won an appeal through the Court of Arbitration for Sport (CAS), and the punishments were rescinded.
CAS was also responsible for PSG getting away scot-free in 2018. The French club were under investigation for a series of FFP breaches, but their appeal to CAS that the decision be annulled – based upon the amount of time UEFA took to open the case – was upheld.
So What Next for Manchester City?
This is arguably the most high-profile alleged breach of Financial Fair Play regulations so far, and so all parties involved are unlikely to be hasty with their decision making.
Indeed, AC Milan were referred to the CFCB for alleged breaches of FFP back in 2015, and as of May 2019 their case is still yet to be heard.
And besides, Manchester City officials will have a full right to appeal via CAS, and that means the process could drag on for months or even years to come.
The upshot? It is more than likely that Man City will be taking their place in the 2019/20 Champions League.
What About a Transfer Embargo?
This is where things get a little trickier.
The issue of a transfer ban is completely unrelated to FFP: this is a matter being investigated by FIFA into Manchester City's alleged 'poaching' of under-21 players from around the world.
The FA and the Premier League have also launched their own investigations into City's recruitment processes, so any outcome here will be completely independent of UEFA's findings.
The specific issue is City's partnership with the Danish club FC Nordsjaelland and the Right To Dream academy based in Ghana. They are alleged to have transferred players to the Manchester club – who subsequently played in youth matches for their new team – before the age of 18.
And that has opened up another avenue of questioning regarding third party ownership, with an alleged 'secret deal' struck between City and their feeder teams which allowed the English outfit to handpick the best players from the system.
So Manchester City fans, now might be the time to enjoy your club's success while you can. Darker times might be just around the corner.
Click here to subscribe to our preview, report & stats service. Coverage of 50+ tournaments with daily updates before and after games!
Featured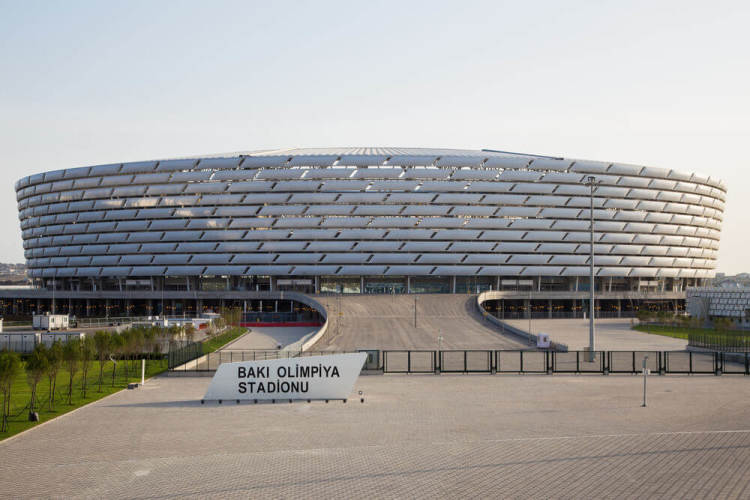 The 2019 Europa League final is a London derby fea...
357
match previews updated