The Many Issues Surrounding the Europa League Final in Baku
20.05.2019 09:05:12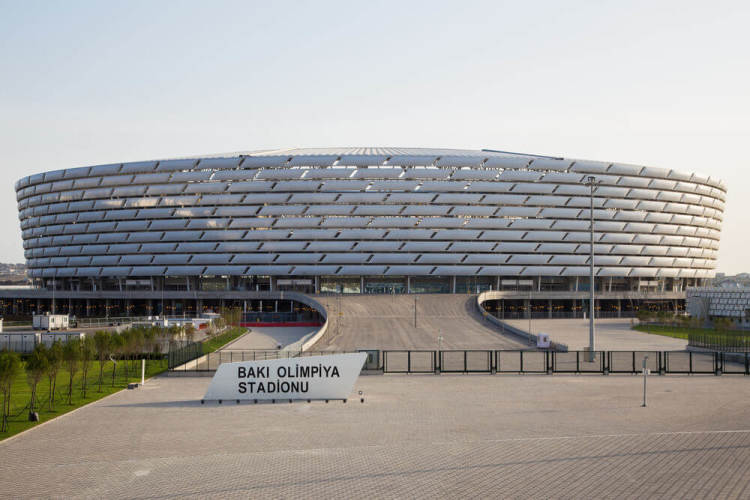 The 2019 Europa League final is a London derby featuring Arsenal and Chelsea. It's set to take place in the Olympic Stadium in Azerbaijan's capital, Baku.
Both teams have faced an arduous journey to make it to the final, although the location has made headlines for numerous off-field reasons.
Tickets and Travel
The clubs were initially given only 6,000 tickets each for the showcase by UEFA, despite the Olympic Stadium having a maximum capacity of 68,700.
Azerbaijan's FA have since offered an additional 6000 tickets to fans. It's still a meagre amount, and it'll surely affect the atmosphere during the game. If you somehow manage to secure one of the few tickets on offer, travelling to Baku is another headache for supporters.
It's a 5000-mile round trip if you're travelling from London, and the location isn't equipped to deal with a massive influx of people in such a short period of time.
The Times reported that "one of the main factors behind the small allocations is that Heydar Aliyev airport can only accommodate 15,000 passengers per day."
The trip will also be costly, with Thomas Cook setting up a £979 per-person day trip to help with travel worries.
Many fans have decided not to go, with over half of Chelsea's 6000 allocated tickets due to be returned. The news raises questions as to why the city was selected in the first place, although they had no way of knowing that Chelsea and Arsenal would make it to the final.
Political Woes
The Gunners' playmaker Henrikh Mkhitaryan is at the centre of another issue surrounding the venue.
Tensions between his native Armenia and Azerbaijan have simmered for decades due to the Nagorno-Karabakh conflict which has been ongoing since 1988.
Mkhitaryan also missed a group-stage game located in Azerbaijan earlier in the season to avoid stoking tensions between the regions any further.
However, the Armenian international has been given the go-ahead to play by Azerbaijan's Foreign Ministry.
Spokeswoman Leyla Abdullayeva told The Associated Press that "many major sports events have been hosted in Azerbaijan, and Armenian athletes have taken part in them. Sports and politics are separate."
It's unclear whether Arsenal are willing to take the risk this time.
What the fans have to say
The Arsenal Supporters Trust have said that they've been contacted by British-Armenian season ticket holders who have been advised not to go to the game.
Fans have been told that their visa applications are likely to be rejected, leading to condemnation from the Supporters Trust.
The Arsenal and Chelsea Supporters Trust came together to release a joint statement highlighting their dismay.
"Baku is one of the most inaccessible cities in Europe from the UK, with few direct flights from any western European destination."
"Fans who have been to 40+ games this season, loyal supporters by any definition, are unable to attend the climax of their club's season, a dreadful reward for their season-long commitment."
They have a point, and the fans are one of the biggest losers in terms of the decision.
What the clubs have to say
Arsenal boss Unai Emery has mentioned that he would prefer for the game to be played closer to London.
He was the head coach in a Super Cup final in Georgia between Sevilla and Barcelona in 2015, so he knows what it's like to see fans unable to make it to a showcase game.
His club have also released a statement about the situation:
"We are bitterly disappointed by the fact that due to transport limitations UEFA can only make a maximum of 6,000 tickets available to Arsenal for a stadium with a capacity of well over 60,000."
"Time will tell if it is even possible for 6,000 Arsenal fans to attend the match, given how extreme the travel challenges are."
Chelsea have remained tight-lipped so far, focussing on the final itself following a postseason trip to the US.
The Bidding Process
The 2019 final has only helped to highlight that the bidding process for games doesn't always work out well for fans.
UEFA Club Competition Finals Evaluation Report sheds a bit of insight into how and why they chose Azerbaijan.
"Association of Football Federations of Azerbaijan (AFFA) wants to celebrate its passion for football and help UEFA and its commercial partners to access new markets and broaden their commercial appeal."
They also want to "generate excitement" through eastern Europe in the buildup to Euro 2020. While local supporters are sure to be happy, it's is far from an ideal location to host such a large event.
The evaluation report admits; "the in- and outbound airport capacity theoretically meets the requirements", but it is difficult for English fans to get there in practice.
Azerbaijan is also the lowest-rated European country on Reporters Without Borders' World Press Freedom Index, despite working to eliminate corruption in recent years.
Click here to subscribe to our preview, report & stats service. Coverage of 50+ tournaments with daily updates before and after games!
Featured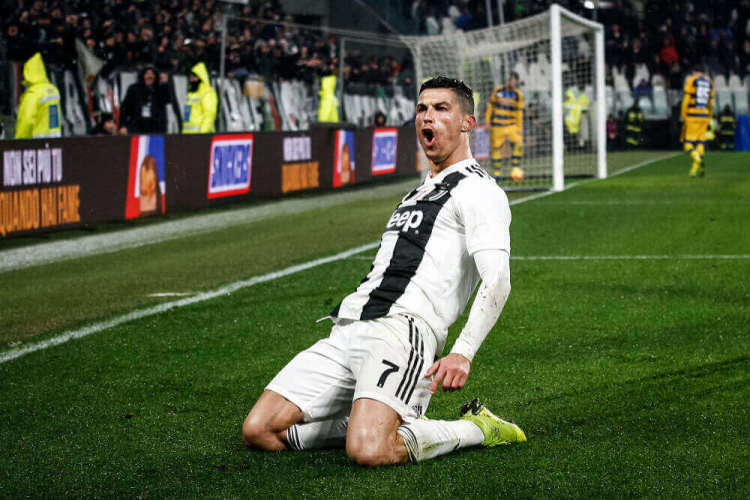 No variety in champions of major European league...