Football's newest stadiums
28.03.2020 13:49:26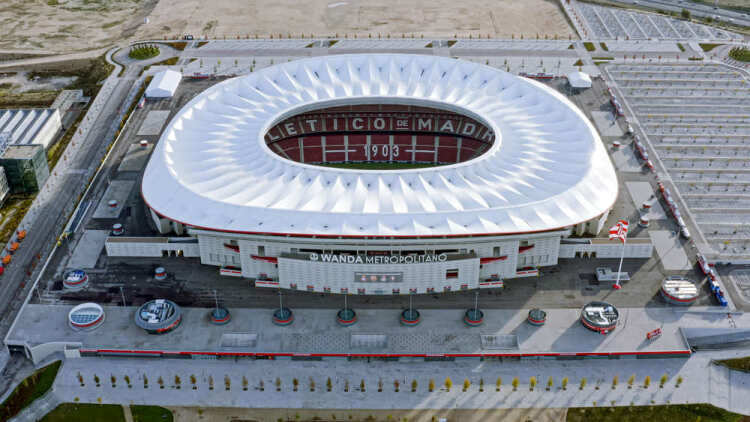 A look at the 10 newest football stadiums over 50,000 capacity

From England to Saudi Arabia to Mexico
The stadiums where football is played are becoming ever more impressive. No longer are stadiums built solely with match days in mind, as now the objective is to build arenas that can be used for events Monday to Sunday.
Some of the football stadiums to have sprung up in recent years are truly jaw-dropping and we look at the 10 newest association football grounds in the world that are over 50,000 capacity.
Tottenham Hotspur Stadium (England, 2019)
It may have forced Tottenham into a few summers of limited transfer spending in order to fund it, but the Tottenham Hotspur Stadium is now the pride and joy of the English club. After opening in April of 2019, this ground is now being used for its first full season in 2019/20.
As well as hosting football games, this 62,300-capacity stadium will also be hosting several NFL games per season and even has a special pitch that is able to be brought out solely for these NFL games, the first of which took place between the Chicago Bears and Oakland Raiders in October of 2019.
The Puskás Aréna (Hungary, 2019)
The Puskás Aréna was opened in November of 2019, replacing the previous Ferenc Puskás Stadium that had stood in the same site. This ground in Budapest has a capacity for 67,200 and was built with the primary objective of hosting Euro 2020 matches, although those fixtures now won't be played until 2021.
Like its predecessor, this stadium is named after Ferenc Puskás, the all-time top scorer for the Hungarian national team.
Hungary's all-time top scorers
1. Ferenc Puskás 84 goals
2. Sándor Kocsis 75 goals
3. Lajos Tichy 55 goals
4. Imre Schlosser 46 goals
5. György Sárosi 41 goals
Mercedes-Benz Stadium (USA, 2017)
The Mercedes-Benz Stadium looks stunning even when empty with its impressive retractable roof, but it really makes an impact when it is full on matchday. There are two home teams at this ground, which is shared by the Atlanta Falcons NFL team and the Atlanta United MLS team.
Unlike some other MLS teams, who are seen as secondary tenants at their grounds, Atlanta United are as much a home team there as their NFL brothers and the atmosphere they create when it's full to the 71,000 maximum capacity for football is immense.
Wanda Metropolitano Stadium (Spain, 2017)
Atlético Madrid moved from the Vicente Calderón Stadium to the Wanda Metropolitano stadium on the other side of Spain's capital in 2017 and already they've made it feel like home. In their two and a half seasons at the new venue, they've had 72 games and have won 50, drawn 17 and lost five.
This ultra-modern 68,400-capacity ground also holds special memories for Liverpool, as they won their sixth European Cup there by defeating Tottenham in the 2019 Champions League final.
Krestovsky Stadium (Russia, 2017)
The Krestovsky Stadium, also known as the Gazprom Arena on occasion, was built in Saint Petersburg for Russia's World Cup in 2018. It was opened in 2017 and held seven World Cup matches.
It is also set to hold four Euro 2020 matches, whenever that tournament is played, as well as the 2021 Champions League final. When this stadium – which has a flexible capacity – isn't being used for major international tournaments, it is the home of Zenit Saint Petersburg and can also be used for concerts with its retractable roof.
World Cup matches held at the Krestovsky Stadium
Morocco 0-1 Iran
Russia 3-1 Egypt
Brazil 2-0 Costa Rica
Nigeria 1-2 Argentina
Sweden 1-0 Switzerland
France 1-0 Belgium
Belgium 2-0 England
Parc Olympique Lyonnais (France, 2016)
Opened in January 2016 in time for Euro 2016, Lyon's new ground has already held many special fixtures, including the 2018 Europa League final, which was won by Atlético Madrid, and the 2019 Women's World Cup final, which was won by the USA.
While moving from the Stade de Gerland was a sad moment for many fans of Lyon, this is clearer a more comfortable and larger stadium with its capacity of 59,200. However, results haven't always been great there for Lyon. In their four full seasons there, their away form has been almost as good as their home form, with 1.7 points per game on the road and 1.9 points per game at home.
Baku Olympic Stadium (Azerbaijan, 2015)
The 68,700-capacity Baku Olympic Stadium is another stadium that will host matches at Euro 2020, whenever that competition is finally held. Already, though, this ground has hosted some other important matches since its opening in 2015, most notably the 2019 Europa League final between Chelsea and Arsenal.
It is mainly used for Azerbaijan national team matches, while it has also hosted club side Qarabağ for their UEFA fixtures.
Estadio BBVA (Mexico, 2015)
This stadium has a nickname. As well as its official title of Estadio BBVA, Monterrey's ground is also called 'El Gigante de Acero' – which would be 'The Steel Giant' in English. As well as being a modern stadium with excellent facilities, visitors love this stadium for the amazing views of the Cera de la Silla mountain which peeks over the south stand.
With a capacity of 53,500, there is a good chance that this venue will be given matches for the 2026 World Cup.
Stade Municipal de Kintélé (Republic of the Congo, 2015)
This 60,000-capacity stadium was opened to be the main venue for the 2015 All-Africa Games. Since then, though, it has mostly just been used by the Congo national football team.
The Stade Municipal de Kintélé stands out for its unique architecture, with its UFO-like exterior and its various shades of brown on the casing.
King Abdullah Sports City Stadium (Saudi Arabia, 2014)
Located just outside Jeddah, this stadium is the home of Al-Ahli and Al-Ittihad and has also been used to welcome some of Europe's top teams to Saudi Arabia. For example, it has hosted friendly matches and was even the venue for the most recent edition of Spain's Super Cup.
The stadium is the centrepiece of a large sports complex that also has various tennis courts, five indoor arenas and seven mosques.
Click here to subscribe to our preview, report & stats service. Coverage of 50+ tournaments with daily updates before and after games.
Featured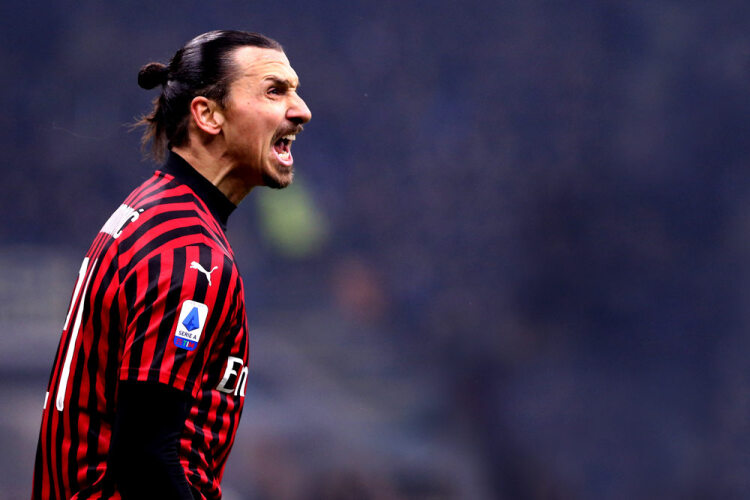 It's fair to say that the coronavirus outbreak has...