Which Premier League team enjoys the biggest home advantage?
18.10.2017 08:51:42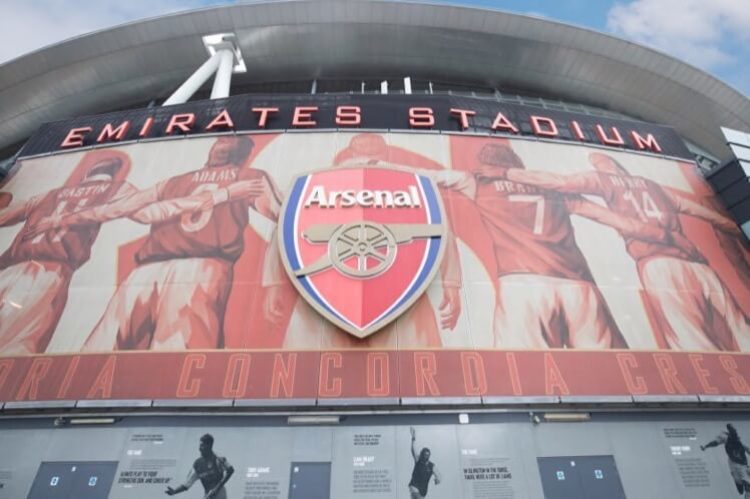 The Premier League is one of the most atmospheric leagues in the world and boasts the second-highest average attendance of any of the world's football leagues, trailing only the Bundesliga. Stadiums are regularly sold-out and no away game is easy, but which Premier League stadium helps the local side the most? Here, we take a look at which teams in England's top flight enjoy the biggest home advantage.
5. Brighton & Hove Albion and Falmer Stadium
They may be one of the newest teams in the league, but already Brighton & Hove Albion have shown that they are a force to be reckoned with in front of their own fans at Falmer Stadium, which has been their home since 2011. It was the same last season on their way to winning promotion, with the team winning 17 times at home, while drawing three times and losing three times.
Looking at the first eight rounds of the current Premier League season, Brighton & Hove Albion do so much better at home than they do away, having taken just one point on the road, but having secured seven points from their four matches in front of the 31,000 at Falmer Stadium. The only team that has been able to win there this season has been Manchester City, and there is no shame to be had in losing when the high-flying league league leaders come to town.
4. Leicester City and King Power Stadium
One of the main reasons behind Leicester's incredible 2015/16 league title was how well they played in front of their home fans at the King Power Stadium. They lost just one game there that whole campaign, with the boisterous atmosphere putting pressure on the opposition.
Although the Foxes struggled the following year, they were still good at home. While they had a few big Champions League nights for the fans to remember, including famous wins over the likes of Porto and Sevilla, they also claimed 77% of their 2016/17 Premier League points at home, the third-highest record in that respect in the whole division.
3. Burnley and Turf Moor
Top of that percentage-of-total-points-gained-at-home table last season was Burnley, with 33 of their 40 points having been earned at Turf Moor. Their home supporters were very impressive and made their stadium a true fortress, where the likes of Liverpool, Leicester and Chelsea all came and left without a victory.
They have not been quite as strong at home so far this campaign, but Burnley has historically been a tough place for teams to go and all those associated with the Lancashire club will be hoping that they can bring the fear factor back to Turf Moor before long.
2. Bournemouth's Dean Court
Next on the list is Bournemouth and their home of Dean Court. It may not be the most intimidating venue in the whole division, but the Cherries play so much better there than they do on their travels. The fact that northern teams have to travel so far to get there may be one reason why Dean Court causes rival teams to struggle, with it telling that only two teams based north of London have won there in the past 12 months – Sunderland and Manchester City.
Bournemouth may only have four points so far this season, but all four of them have been picked up at home and it was a similar situation last year, when 67% of their 46-point total had been earned at their patch of grass on the south coast.
1. Arsenal and The Emirates
Some might be surprised to see Arsenal this high on the list, or for them to be on the list at all, given how lacking in atmosphere The Emirates can sometimes be. Yet the statistics show that Arsenal enjoy a huge advantage from playing at home. That may have something to do with how poor the Gunners can be on the road, but, whether that is the main reason or not, it only makes their home games all the more important.
Looking at the statistics from the start to the 2017/18 season, Arsenal have won all four of their home matches so far, keeping clean sheets in three of them, while their first four away games of the season have earned them just one solitary point. Their players seem, therefore, to feel more comfortable playing on their own perfect carpet in North London.
Looking at data from last season, this also seems to have been the case. Arsenal are the only 'top six' club on this five-team list and last year they claimed the largest percentage (60%) of their total points at home of all 'top six' clubs bar Tottenham – who are not included on this list given that they've since moved to Wembley, where they've struggled. Arsenal, then, really do need and make the most of home advantage.
Featured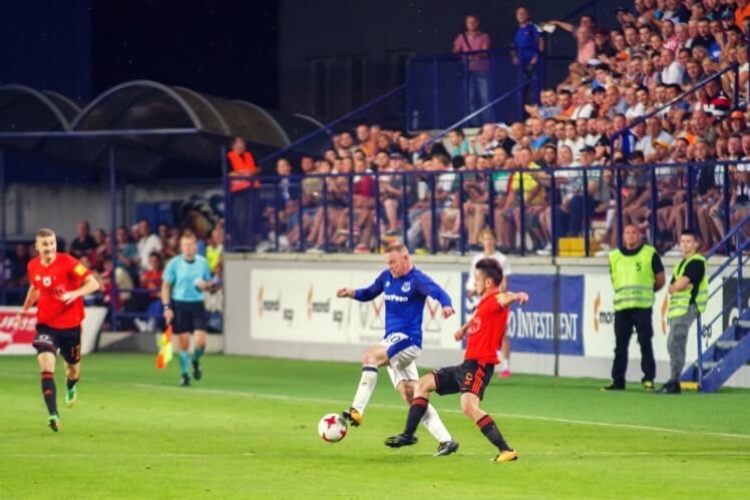 Wayne Rooney returned to Everton over the summer a...
355
match previews updated