New football stadiums around the world
07.06.2019 12:34:00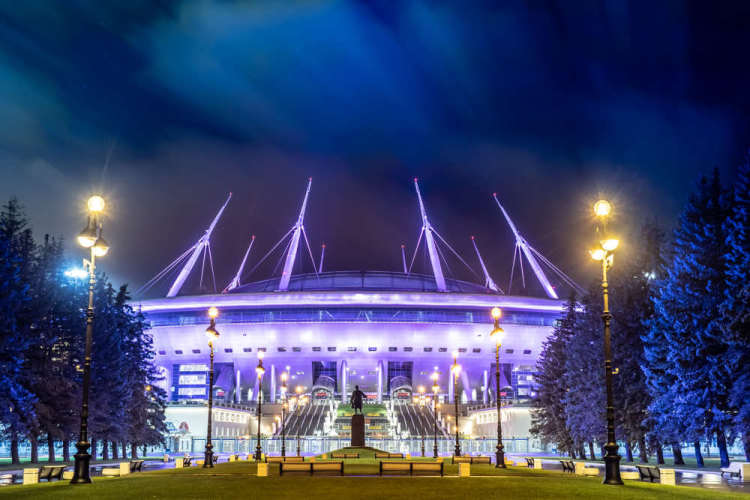 A look at seven new venues coming to the world of football

Some are being built for clubs, other for major tournaments

They can learn from past mistakes and past success stories
It's not always what the fans want after decades of falling in love with one particular block of concrete, but sometimes it's necessary for a football club to move to a new stadium. There have been several high-profile moves over the past few years and there are many more new football stadiums currently under construction, so we take a look below at some of these and at the reasoning behind the decisions to relocate and rebuild.
There have been some very successful moves in recent times, such as Atlético Madrid's Estadio Wanda Metropolitano and Lyon's Parc Olympique Lyonnais, which hosted the 2019 Champions League final and the 2018 Europa League final respectively, two events that were impressive. Tottenham's new ground also looks magnificent and is ultra modern. Plus, there were some brand new stadiums used during the 2018 World Cup in Saint Petersburg, Samara, Saransk, Volgograd, Kaliningrad, Nizhny Novgorod and Rostov-on-Don.
These recent new stadiums have generally been considered success stories, so there are lessons that the upcoming builds detailed below can learn from. We look at seven new stadiums that are coming to the world of football, from Qatar to Italy to Morocco to Japan.
Lusail: Lusail Iconic Stadium
There are several stadiums being built in Qatar for the 2022 World Cup and the most high-profile is the Lusail Iconic Stadium, which will host the final. It should be opened in 2021 with a planned capacity of 86,000 and, since it has the word "iconic" in the name, it certainly has a lot to live up to.
While the stadium should be state-of-the-art, the main problem this venue and the others being built for the tournament face is what to do with them after the tournament. Qatar seems to have learned from the white elephants of Brazil and the plan is for some seating to be removed and sent to developing nations after the competition, helping out other countries and also avoiding the problem of being left with stadiums that are far too large for the needs of local Qatari football.
Stadiums set to be used for the 2022 World Cup, ranked by planned capacity
1. Lusail Iconic Stadium, Lusail – 86,000
2. Al Bayt Stadium, Al Khor – 60,000
3. Education City Stadium, Doha – 45,000
4. Al Rayyan Stadium, Al Rayyan – 45,000
5. Al Janoub Stadium, Al Wakrah – 40,000
6. Khalifa International Stadium, Doha – 40,000
7. Ras Abu Aboud Stadium, Doha – 40,000
8. Al Thumama Stadium, Doha – 40,000
Milan: The New San Siro
Although the San Siro may be one of the most historic stadiums in all of football, there are plans to knock the iconic ground down and to build a brand new and more modern arena. Reports from earlier this year outlined the plans and the aim to have the new stadium opened by 2023, with a reduced capacity of around 60,000.
The reasoning behind this project seems very similar to one which Juventus undertook a few years back, as they left behind their 67,000-capacuty Stadio delle Alpi in 2017 to move to the new and more atmospheric 42,000-capacity Juventus Stadium. It has been a great success for the Italian champions and Inter and AC Milan can benefit from the clear template created by their rivals.
Tokyo: The New National Stadium
Japan will host the 2020 Olympics and the 80,000-capacity main stadium being constructed for summer tournament will be used by the Japanese national football team afterwards. It will even be tested out with the hosting of The Emperor's Cup final on January 1st, 2020.
This stadium could have a successful legacy if used well for football after the Olympics. West Ham United's troubled move into the stadium used at the 2012 Olympics has shown that permanently moving a club into a ground that is not purpose-built for football can have its issues, but the occasional use of Beijing's Bird's Nest Stadium from the 2008 Olympics for football matches has been a success and is something Japan can learn from.
Rotterdam: The New Feyenoord Stadium
De Kuip, the home ground of Feyenoord, is one of the best stadiums in the Netherlands, but the club want to move to an even bigger venue and have plans to enter a new 63,000-capacity ground in 2024. It'll become the largest stadium in the country.
It's expected to be a particular success because the new ground will be built on the Rotterdam riverside and is part of a larger urbanisation project that has had input from the football club and also from the city council. There aren't too many stadiums built in such a location, although this is the case with San Mamés in Bilbao and Feyenoord can learn a lot from that city's 2013 stadium build and the other leisure options that are available in the area.
Current largest stadiums by capacity in the Netherlands
1. Johan Cruyff Arena, Amsterdam – 55,000
2. De Kuip, Rotterdam – 51,000
3. Philips Stadion, Eindhoven – 36,500
4. De Grolsch Veste, Enschede – 30,000
5. Abe Lenstra Stadion, Heerenveen – 27,000
Valencia: Nou Mestalla
While many new stadium builds are excellently planned and wonderfully managed, this hasn't been the case with Valencia's new ground. The basic shell of this stadium actually already exists, as it was built between 2007 and 2009. However, financial issues led to work being halted.
There have been several attempts to revive the construction and the latest one sounds promising. It was announced in April of 2019 that they have agreed the sale of their current Mestalla ground and that they should now be able to move to the new stadium in 2022 with a capacity of 55,000.
Berlin: The New Hertha Berlin Stadium
Currently, Hertha Berlin play at one of the most famous stadiums in the world as they are tenants at the Berlin Olympic Stadium. However, they want to move to their own ground and have put plans in place to build a football-focussed 55,000-capacity arena that should start being build in 2022 and that should be ready for opening in 2025.
There is a parallel here with Bayern Munich's 2005 move from the Munich Olympic Stadium to a purpose-build ground, the Allianz Arena. That situation was similar, where the priority was not capacity and where the main reason for moving was to have a stadium without a running track and with the fans close to the pitch. The Allianz Arena, which was initially ground-shared with 1860 Munich until 2017, has been a huge success and Hertha Berlin can learn a lot from their fellow Germans.
Casablanca: Grand Stade de Casablanca
There's reason to be excited for Raja Casablanca, Wydad Casablanca and the Moroccan national football team, as a new stadium is coming to Casablanca in 2025 with a capacity of 93,000. It would have hosted the final of the 2026 World Cup had Morocco's bid not lost out to the three-nation bid of Canada, Mexico and the Unites States, but it could yet be a World Cup venue if Spain, Portugal and Morocco end up hosting the 2030 edition.
As with all World Cup-type stadiums built in smaller nations, there will be a need to ensure it isn't left half-empty when the tournament is packed up and taken to the next site.
Click here to subscribe to our preview, report & stats service. Coverage of 50+ tournaments with daily updates before and after games!
Featured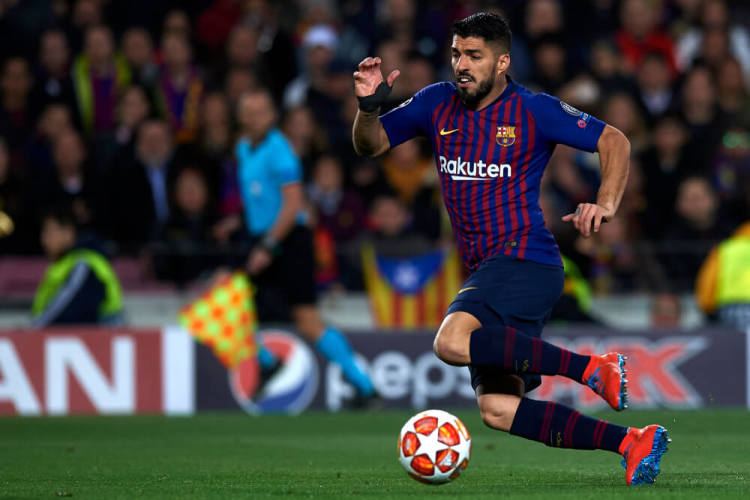 From David Beckham and Wayne Rooney to Thierry Hen...
200
match previews updated