5 Huge Names Who Could Join the MLS This Summer!
05.06.2019 15:33:23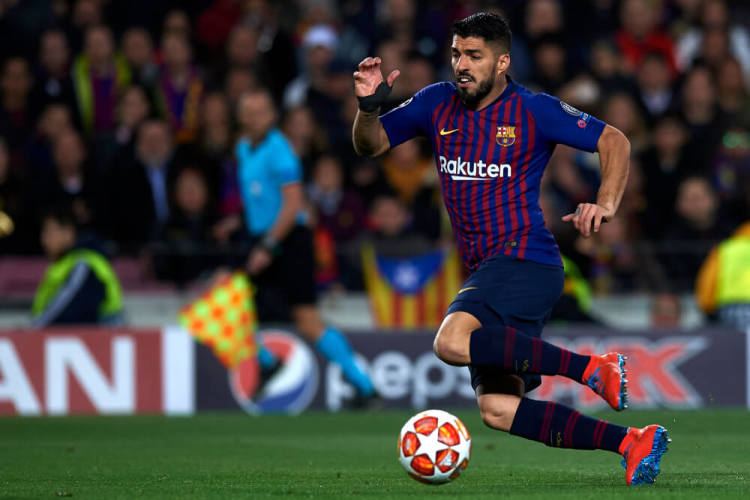 From David Beckham and Wayne Rooney to Thierry Henry and Zlatan Ibrahimovic, the MLS has a habit of attracting some of the world's best players as they enter the autumn of their career.
Whether it's a chance to further the sport in a country where American football and basketball continue to rule the roost, or simply pick up a handsome pay cheque, the motivations for each are unique to the individual.
One thing that is for sure, when ageing legs struggle to keep up with the rigours of top flight soccer – be it in England, Spain, Germany, Italy or elsewhere – the appeal of heading Stateside or to China or the Middle East for a one last payday in the sun is clear for all to see.
There are some rather big names who are being linked with moves to MLS clubs this summer, and if the first player on this list can be persuaded to move to the US it will represent one of the most ground-breaking transfers in the competition's history.
1. Luis Suarez
It sounds crazy: Suarez, who at 32 still has some gas in the tank, being linked with a move away from La Liga champions Barcelona.
But the rumour mill has been full of hype and conjecture about the Uruguayan's future, with a move to David Beckham's new franchise Inter Miami mooted.
The striker posted a photo to his Instagram page of him meeting Beckham late last year, and reports suggest that the Manchester United legend has formally offered Suarez a contract to join the club in time for the 2020 season.
It sounds far-fetched, of course, but with Barca said to be planning a raid for one of Neymar or Antoine Griezmann this summer, Suarez could find his position at the top of the pecking order for the Catalan giants under threat.
The Uruguayan is still knocking in the goals – 21 in 31 La Liga games is outstanding by any standard, but a return of just one goal in ten Champions League matches has set tongues wagging as to his long-term security in the number nine shirt.
Here's the former Liverpool man's goals per season at Barcelona:
2014/15 – 43 games, 25 goals

2015/16 – 53 games, 59 goals

2016/17 – 51 games, 37 goals

2017/18 – 51 games, 31 goals

2018/19 – 49 games, 25 goals
And so last season represented Suarez's worst goals-per-game ratio in his time in Spain. Could that be a sign of terminal decline?
Barca may seek to cut their losses and replace their frontman with younger legs, which would leave the exit door slightly ajar for the 32-year-old.
A move to MLS for Luis Suarez appears fanciful, on paper, but if he is starting to feel the tempo of elite-level soccer then his friendship with Beckham – plus the rather enjoyable weather in Florida – might just offer some clues as to where he will head next.
2. Arjen Robben
Even though they won the title, the 2018/19 campaign was one of the worst in recent memory for Bayern Munich.
They weren't crowned champions, mathematically speaking, until the last day of the Bundesliga season, while an early exit from the Champions League confirmed what many already expected: a clear-out of players was needed in the summer.
One of the first to head for the exit is Arjen Robben, the 35-year-old who started just seven Bundesliga games last term.
The Dutchman will request a lucrative final pay deal wherever he ends up, but finances aren't a huge problem for many of the MLS' franchises.
One obvious club that might appeal would be the Chicago Fire, who have Robben's old Bayern teammate Bastian Schweinsteiger on their books, although the fact they have just signed another Designated Player in Nico Gaitan complicates matters somewhat.
If Robben's legs have gone then the gentle climes of MLS soccer, aided by the fact that the USA is an English-speaking country, would ensure a seamless transition for a giant of the European game entering the final throes of his career.
3. Franck Ribery
Just like his teammate Robben, Franck Ribery is another elder statesman of the European game that is seeking new employment.
The Frenchman will also leave Bayern Munich in the summer, and at the age of 36 he is aware that time is not on his side. "I don't have a concrete plan for next season yet," Ribery said when asked about his future plans. "I'm not sure where I can go to play soccer. I will keep playing, but nothing is 100% certain yet."
The MLS would certainly be one option. Could Ribery link up with his former Bayern teammate Schweinsteiger? Perhaps a more viable option would be the Montreal Impact, who are coached by his compatriot Remi Garde and who feature Ribery's former French international teammate Bacary Sagna in their squad.
The Impact are crying out for a marquee signing, so perhaps this is one of those signings that ticks all of the boxes for each of the parties concerned.
4. Hatem Ben Arfa
One of the most mercurial talents around, Ben Arfa has proven to be too inconsistent for PSG's liking and will be released once his contract runs out in July.
The left-footer has shown glimpses of his best soccer while on loan at Rennes this term, and it may just be the case that he decides to join the French side on a permanent basis – if they can stump up the cash for his wages, that is.
But it was interesting to read the words of Remi Garde, who formerly coached the 31-year-old at Lyon.
"We know each other very well," Garde said when quizzed about the newly-available talent. "If Hatem is coming to MLS, he is welcome here."
Watch this space on this one.
5. Dani Alves
Finally, what a coup this would be for the MLS.
Dani Alves might have just turned 36, but he is still more than capable at the highest level, contributing seven assists from right back in 19 Ligue 1 starts for PSG last season.
But the Brazilian looks likely to leave the Parisians, and a move to the MLS clearly appeals.
"Frankly, most of the things they do in the U.S. are enticing," he is on record as stating. "Saying otherwise would be a lie. Because of the organisation they have, their structure, the fact they always do things in a big way and they strive for excellence, that is something very appealing for everyone."
You suspect most clubs Stateside will be forming an orderly queue. Top of the list could be LA Galaxy, with Los Angeles being one of the more appealing cities to play in. And then there's the matter of his old mucker Zlatan Ibrahimovic being there, too.
Click here to subscribe to our preview, report & stats service. Coverage of 50+ tournaments with daily updates before and after games!
Featured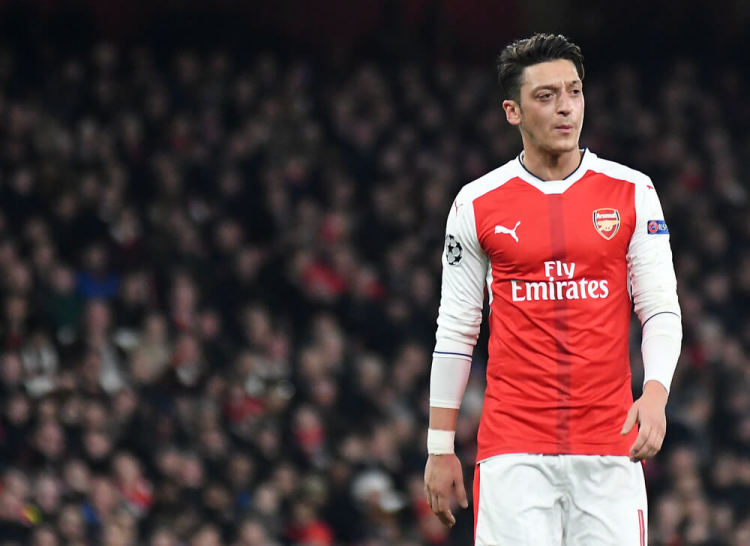 Money has undoubtedly changed the modern game, arg...
355
match previews updated