The MLS is Back! Could 2022 be the best season yet?
24.02.2022 16:21:02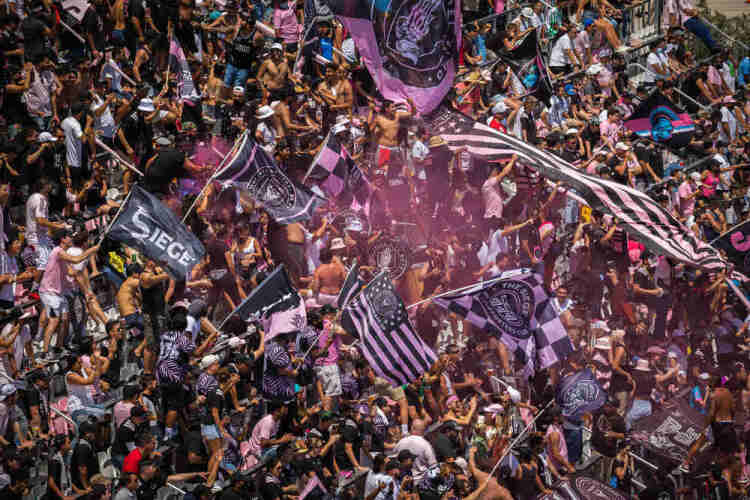 Once upon a time, Major League Soccer was the equivalent of a footballing retirement home for stars entering the winter of their careers.
But now, this is a fascinating competition in its own right, with a handful of world-renowned players making the trip Stateside while still having plenty of gas left in the tank. Lorenzo Insigne, who will join Toronto FC in the summer, being one such example.
For those completely new to the MLS, here's a quick precis: the 28 teams (Charlotte FC have joined in 2022 as an 'expansion' franchise) are split equally into two mini leagues: the Western and the Eastern Conference. All 28 play each other in a round robin style, and points are recorded as normal.
The team that earns the most points in the regular season wins the Supporter's Shield, while the top seven teams from the east and the west proceed to a knockout tournament to determine the MLS Cup champion.
New England Revolution blasted their way to the Supporter's Shield in 2021 by a staggering 19-point margin, but as is so often the way they came unstuck in the MLS Cup – that trophy was hoisted aloft by New York City FC, who defeated Portland Timbers on penalties in the final.
But who will prevail in 2022? Let's consider the main runners and riders.
The Beasts from the East
When discussing the Eastern Conference, there's no better place to start than with the imperious New England Revolution.
To offer some context to their dominance, they scored two or more goals in 21 of their 34 games, with strike pairing Adam Buksa and Gustavo Bou combining for 31 goals and creative maestro Carles Gil landing the MLS MVP award.
The bad news for everyone else in the east is that the Revs have got stronger during the off-season. Beloved head coach Bruce Arena signing midfield general Sebastian Lletget, defensive stalwart Omar Gonzalez and veteran goal machine Jozy Altidore.
With Nashville switching to the Western Conference to make way for Charlotte FC, New York City are surely the most likely side to challenge New England's domination. They showed their class in the play-offs last year, with Valentin 'Tati' Castellanos notching 19 goals and diminutive Maxi Moralez aiding his team with eleven assists.
They have, however, lost classy utility man James Sands to Rangers and nine-goal Jesus Medina to CSKA Moscow, and both will be tough to replace. NYC do have the advantage of their Yankee Stadium home, with its narrow 70m yard pitch that prevents many visitors from playing their natural game.
Otherwise, you'd expect the rest of the Eastern Conference to be feeding off scraps. Philadelphia Union and Atlanta United look to be the best placed, while Toronto and Chicago will be hoping that their respective big-name signings, Insigne and Xherdan Shaqiri, can come up with the goods.
If you are looking to follow a team with plenty of goals in them, look no further than DC United. Last season, their 34 games saw a staggering 110 goals in total. That's an incredible 3.24 per 90 minutes on average! Their season ticket holders certainly get their money's worth!
As for Inter Miami, the David Beckham owned franchise that has Phil Neville as head coach, another season of disappointment surely awaits. Although they have retained the services of Gonzalo Higuain, they have lost players contributing more than 16,000 minutes – such a major squad overhaul is always something of a gamble.
The Best in the West
Surprise package Colorado Rapids led the way in the Western Conference in 2021, overcoming the odds to prevail by one point from the Seattle Sounders.
They were greatly indebted to the talents of an Englishman, Jack Price, who contributed 12 assists, and the loss of talented youngster Cole Bassett may just undermine their hopes for repeat success.
The Sounders look as strong as ever. They have retained all of their key figures, including Alex and Cristian Roldan, Joao Paolo and the prolific Raul Ruidiaz, and brought in Real Salt Lake's Albert Rusnak. He contributed eleven goals and seven assists to their cause last term. If you looking to have a flutter on the destination of the Western Conference title, Seattle might be your best bet.
One of the curiosities of the 2021 campaign was Los Angeles FC. They were, according to the Expected Goals stats at least, by far the most superior side in the west, and yet they didn't even reach the play-offs. They will be hoping for more game time from Carlos Vela this term, more of the same from Cristian Arango (14 goals in 17 games) and a fresh input of quality from new signings Maxime Crepeau, Ilie Sanchez and Kellyn Acosta.
Fans of Manchester United and Real Madrid won't be surprised to learn that Javier 'Chicarito' Hernandez is one of the most clinical finishers in the MLS. He will be joined at LA Galaxy this season by the mercurial, but immensely talented Douglas Costa. The latter's career has gone off the rails since leaving Juventus and Bayern Munich, but despite this, there is no doubt that this pairing has great potential.
Goals are the order of the day at Sporting Kansas City. They scored more times than any other MLS side bar New England in 2021, although the loss of Alan Pulido to a season-ending knee injury without a ball being kicked, most definiely hurts.
For those who enjoy watching young talents being given the chance to shine, FC Dallas might be your adopted team to support. In the absence of Ricardo Pepi, who has been sold to Augsburg in Germany, the likes of 20-year-olds Jesus Ferreira and Szabolcs Schon and 21-year-old Paxton Pomykal will be tasked with leading the Texans to glory.
So, as we have learned, the MLS is a fascinating competition in which half-a-dozen or more teams have a genuine chance of winning the title this term. How many leagues around the world can boast of a similar democracy at the top of the table?
Click here for our Discounted Account Offer. Access previews and analysis on up to 5 tournaments for 30 days.
Featured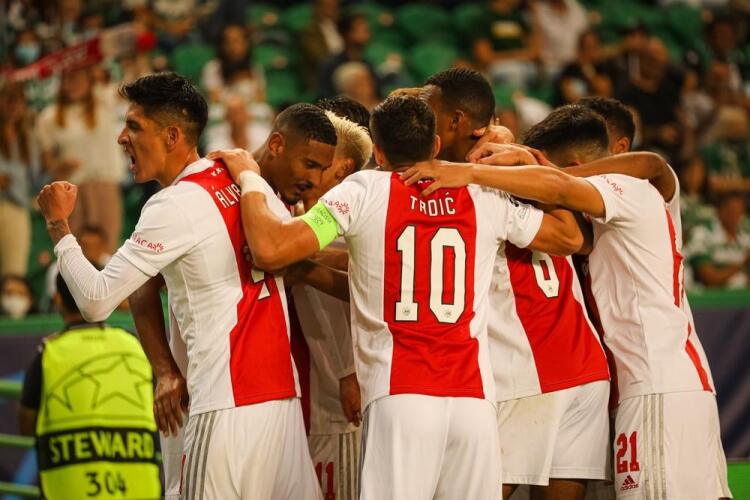 Despite an internal crisis after technical directo...