Ajax: Are They Really Overmars?
17.02.2022 15:30:44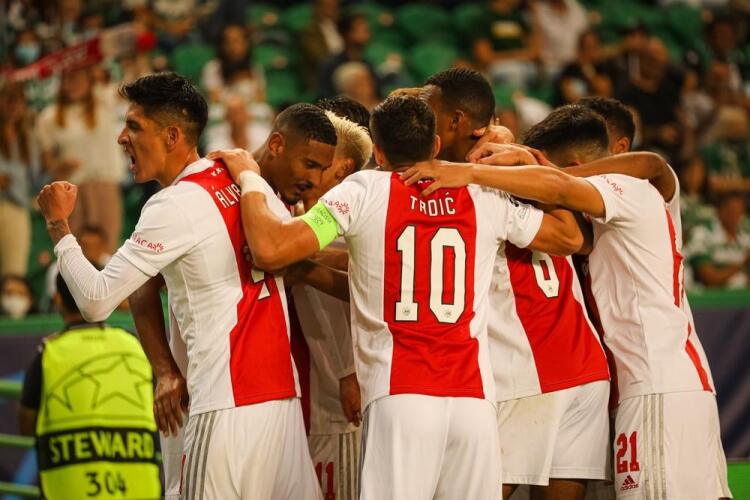 Despite an internal crisis after technical director Marc Overmars was sacked for sending inappropriate messages to female colleagues, Ajax appear to be cruising to yet another league title.
For example, the Dutch champions have won their last nine league matches with a goal difference of 38-1, while they currently lead the Eredivisie by five points.
Can they be stopped by the likes of PSV this season, or is the fallout from the Overmars saga more likely to be felt in time?
Overmars and Ajax: A Decade of Proven Results
Overmars has been an integral part of the Ajax setup over the last decade, as the team reached the final of the 2017 Europa League and the last four of the 2019 Champions League.
A technical director with a clear eye for talent, he brought Andre Onana to the club for a little less than £170,000 from Barcelona. He also secured the deal for Frenkie de Jong to join the club for just £1 back in 2015.
(Ajax went on to sell De Jong to Barca for '​​€75m, plus a further €11m in variables' in 2019, according to an official club statement.)
Then there's Hakim Ziyech, who was selected as one of the 20 best players in the UEFA Champions League for the 2018–19 season. Ziyech was sold for four times the initial investment, in another masterstroke that swelled the club's coffers.
The point is, Overmars was at the centre of a lot of shrewd business at Ajax, helping to secure their future as they battled against the richest sides in Europe.
'Inappropriate Messages': The Fallout
The problem appears to be, his eye for talent wasn't confined to new additions to the squad.
Overmars was also sending a series of 'inappropriate messages' to several female members of staff, in news that was later confirmed in a statement by the former Arsenal player;
"I am ashamed. Last week I was confronted with reports about my behaviour. And how this has come across to others. Unfortunately, I didn't realise that I was crossing the line with this, but that was made clear to me in recent days. I suddenly felt enormous pressure. I apologise. Certainly for someone in my position, this behaviour is unacceptable. I now see that too. But it is too late. I see no other option but to leave Ajax. This also has a major impact on my private situation. That is why I ask everyone to leave me and my family alone."
He was confronted by the club, who claimed to have brought in 'an external expert' to deal with the situation.
And that was that, as his position at the club was clearly untenable. The Dutch FA have strict rules in terms of integrity, while they could potentially 'prevent Overmars from holding a position in the domestic game ever again', according to The Mirror.
Ajax: Overstepping the Mars?
Management actually knew about the allegations when handing Overmars a new contract to go along with a £1.25m bonus in December 2021.
Of course, he was being courted by the likes of Arsenal and Barcelona according to reports at the time, along with strong interest from Newcastle.
This was confirmed by chief executive of AFC Ajax and club legend Edwin van der Sar;
'We received signals just before that. Our supervisory board was also informed', he told Dutch publication De Telegraaf. He goes on;
'It was just before January 28 and involved noises. We wanted to investigate this first before publicising this or postponing the extension.'
In the end, it turned out to be the wrong decision, especially considering the PR fallout ever since the story broke. It was always unlikely that he'd be able to continue on at the club, no matter how good he happens to be at his day job.
Ajax: Are They Really Overmars?
Ajax have lost out on a valuable asset, which is probably why they were keen to extend his contract despite the fact they'd heard rumours about his proclivity for sending unsolicited messages to members of staff.
It's not a good look, although they could argue that everyone is innocent until proven guilty. (That won't work in this scenario, especially as Overmars has admitted he was at fault.)
Of course, Ajax were never likely to struggle in the short-term given he helped the side to record a £350m profit in the transfer market over the past decade.
They're likely to reap the benefits of their relative richness domestically for a while, although it'll be tough to replace one of the best talent-spotters in Europe in the long-term.
Will they be stopped by the likes of PSV this season? Probably not. However, the playing field is likely to be more level in the future, and it's another consequence of losing a member of staff that Supervisory Board chairman Leen Meijaard said was 'the best football director that Ajax has had'.
Click here for our Discounted Account Offer. Access previews and analysis on up to 5 tournaments for 30 days.
Featured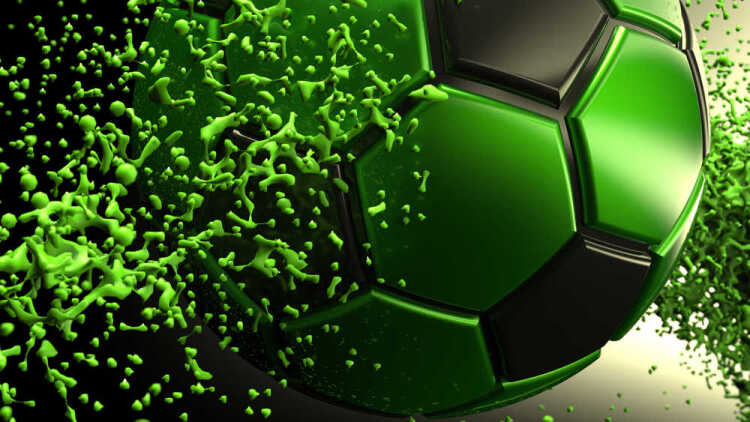 Forest Green Rovers are 8 points clear at the t...