The 5 Best Foreign Players in the MLS!
12.04.2018 09:55:42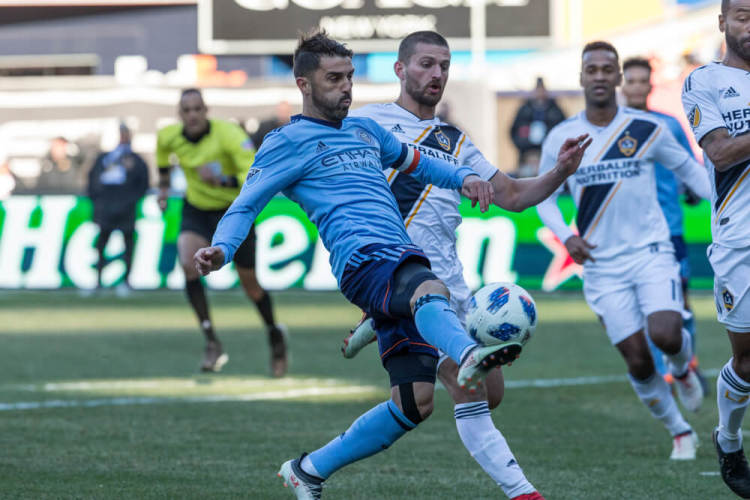 Now in its twenty-fourth year of existence, Major League Soccer has developed into one of the fastest growing football leagues in the entire world. With just 10 teams competing in the 2004 season, the league has undergone a tremendous expansion over the course of the past 15 years, with 26 teams expected to be involved in the near future.
While the division still has a fair way to go to reach the standard of some of Europe's best, MLS Commissioner, Don Garber, has set the ambitious target of becoming one of the top leagues in the world by 2022.
When it comes to attracting star players, there is no doubting MLS's ability to draw top talent state-side. The likes of David Beckham, Thierry Henry, Steven Gerrard, Didier Drogba and Kaka have all recently featured in the division, helping the US league to grow in popularity each and every season. With these players having all made the switch across the Atlantic late in their careers however, the league's retirement home image continues to be reinforced.
While the recent arrivals of both Bastian Schweinsteiger and Zlatan Ibrahimovic have done little to change this, there is evidence to suggest that the league is indeed working hard to shed its negative reputation. A recent influx of young South American players, in addition to other younger European signings have added a new youthful dynamic to the league, with the quality increasing every year. Here we take a look at five of the very best foreign players in MLS.
Sebastian Giovinco
Goals: 55
Assists: 37
Apps: 86
Goals/game: 0.64

Assists per game: 0.43
Leaving Juventus for Toronto FC in 2015, Sebastian Giovinco was perhaps the first MLS signing to help allay the league's retirement home image. Signing at the age of 28, Giovinco was one of the first big European stars to join the league in the prime of his career, and has since been one of the stand out performers.
In his first season in MLS, Giovinco would claim both the league MVP and Golden Boot awards for his contributions, scoring 22 goals and recording 16 assists, helping Toronto to qualify for the playoffs for the first time in their history. The Italian striker would find the back of the net 33 times more over the next two seasons, helping to lead Toronto FC to their first ever MLS Cup title last year.
David Villa
Goals: 63
Assists: 21
Apps: 94
Goals/game: 0.67

Assists per game: 0.22
Coming into the MLS as a former Champions League and World Cup winner, David Villa didn't really have much else to prove upon his arrival at New York City FC. But since making the switch state-side back in 2014, Villa has made a sensational impact on the league. Winning the league MVP award in 2016, Villa has gone on to score an average of 21 goals in his 3 seasons so far, and will certainly want to improve on that total this year.
While some big-name players have previously been criticised for not pulling their weight in the MLS, Villa's commitment to the cause has proven to be unrelenting. Not only has the talismanic Spaniard been named captain of NYCFC, but he has also become an avid spokesperson for the league, showing a strong desire to both succeed and promote the success of the division.
Diego Valeri
Goals: 37
Assists: 26
Apps: 84
Goals/game: 0.44

Assists per game: 0.31
Fans who rarely follow MLS may have not come across the name of Diego Valeri before. Having spent the majority of his career with Argentinean side Lanus, Valeri joined the Portland Timbers in the 2013 season and has since gone on to established himself as one of the league's very best. A classic number 10 attacking midfielder, Valeri has the ability to both score and create goals, with the creative midfielder picking up the league's MVP award in the 2017 season.
During that campaign, Valeri set a new league record, scoring in 9 consecutive league matches. He would additionally find the back of the net a total of 21 times, collecting 11 assists along the way, becoming only the second player in MLS history to score at least 20 goals and assist 10 in a single season.
Zlatan Ibrahimovic
Goals: 2
Assists: 0
Apps: 2
Goals/game: 1

Assists per game: 0
Despite having only arrived at LA Galaxy just a couple of weeks ago, it's fair to say that Zlatan Ibrahimovic has already made his impact. Coming on as a 71stminute substitute in the first ever Los Angeles derby, and with his team trailing by 3 goals to 2, the Swedish striker would score 2 sensational goals to lead his side to a stunning 4-3 victory.
While it is hard to say how Zlatan will adapt to life on the American West Coast, his immense pedigree and previous track record mean that he can already be considered one of the very best in the league. While Ibrahimovic has already shown his ability to score goals in his first appearance, the main concern for him will be maintaining his fitness.
Now 36 years old and having recently returned from a serious knee injury, the former Manchester United man will have to remain cautious, especially considering the number of teams that use artificial turf in the league.
Josef Martinez
Goals: 19
Assists: 1
Apps: 20
Goals/game: 0.95

Assists per game: 0.05
Another new arrival to MLS, Josef Martinez has already established himself as perhaps the league's most clinical striker. In his 2017 debut campaign for Atlanta United, Martinez suffered an injury-plagued season, making just 20 appearances for the Georgian side. Despite this, the Venezuelan striker still managed to net an impressive total of 19 goals, and would have surely gone on to win the Golden Boot award had he maintained his fitness.
A ruthlessly competitive striker with an eye for goal, Martinez has already started the 2018 season in top form, scoring 5 goals in his first 5 appearances. With 24 MLS goals from 25 total appearances, Martinez has already set a league record for the most goals scored through 25 games, and he shows no signs of stopping any time soon.
Click here to subscribe to our preview, report & stats service. Coverage of 50+ tournaments with daily updates before and after games!

Featured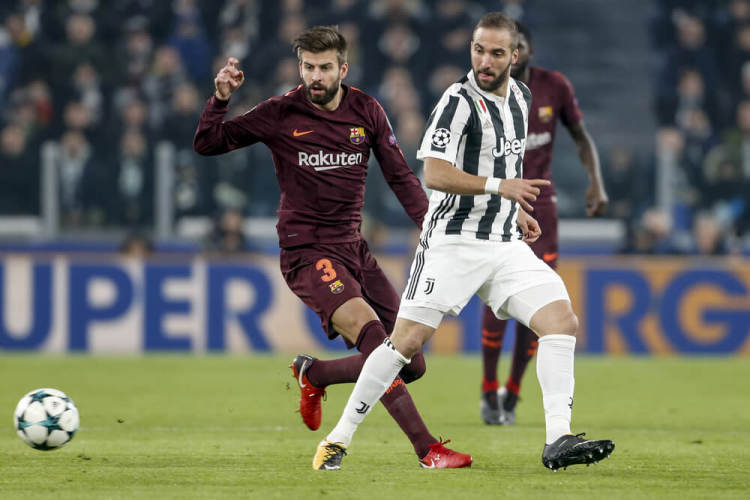 It is widely accepted that defenders reach their p...
357
match previews updated