Are Lewandowski's Goals Simply Papering Over the Cracks at Bayern?
24.10.2019 11:35:57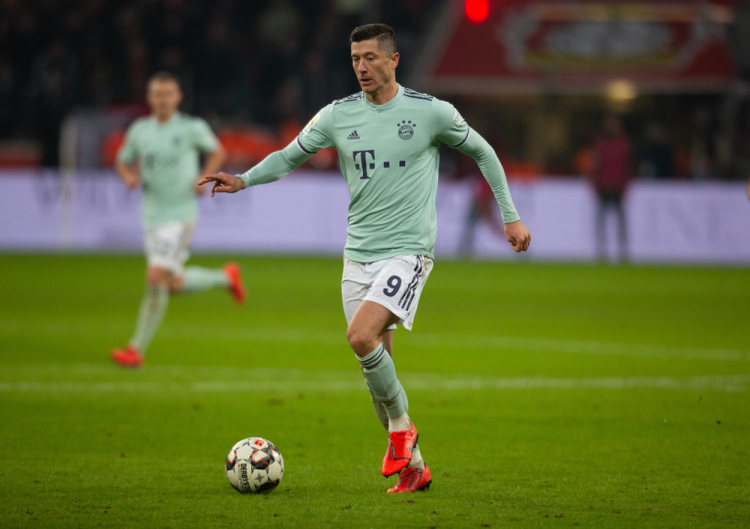 Goals: they are the only currency that really matters in football.
We can talk about various basic stats and advanced data metrics to analyse performance in the beautiful game, but really the only number that is of any significance is how may goals you have scored in a match compared to your opponent's tally.
Outscore them on a consistent basis and trophies and glory are assured.
So when you have one of the world's finest goal-grabbers in your midst, you exponentially increase your chances of picking up silverware.
However, that's only one piece of the puzzle, and at Bayern Munich you wonder if the goal-den antics of Robert Lewandowski are only serving to gild the lily as far as the Bundesliga champions are concerned.
The Pole has long been considered one of the world's best at putting the ball in the onion bag, but his exploits in 2019/20 so far have taken his achievements to new heights: following the 3-2 win over Olympiakos in the Champions League, Lewandowski has now bagged a whopping 21 goals in just 17 appearances this term.
And in 2019 as a whole, he has notched 36 times in the same total of matches; more than Messi, Ronaldo, Aguero and anybody else for that matter.
We can applaud such incredible output, but for glass half-empty merchants there is a sinister side to his brilliance.
Here's the percentage of Bayern's total goals as contributed by their number nine:
Bundesliga: Bayern 22, Lewandowski 12 (55%)

Champions League: Bayern 13, Lewandowski 5 (38%)
So, all in all, the frontman is contributing roughly half of all the Munich outfit's goals this term. And to caveat that Champions League output, remember that four of those thirteen goals were scored by Serge Gnabry in one mad night in London. Lewandowski has blitzed five in three in Europe's premier competition.
That's no problem: a lot of teams have one main outlet for their goals. But if the 31-year-old loses form, picks up an injury or we simply agree that his ratio is simply unsustainable, what happens then?
Domestic Bliss….But for How Long?
The Understat website produces a raft of interesting stats about the best leagues in Europe, and their numbers covering the Bundesliga are illuminating.
As you may know, Bayern currently sit third in the German top-flight, but it's early days and they are just one point off the leaders, so no panic there.
But as confirmed by Understat, while they are unlucky not to be top according to the Expected Goals (xG) figures – that is, the quality of chances created minus the quality of chances yielded – their attacking output has been skewed by Lewandowski's incredible start.
The prolific Pole has notched twelve in eight so far in the Bundesliga, but his actual xG score is 7.95: in essence, he should have 'only' scored eight times this term.
That's testament to his clinical finishing skills, but actually take four goals off his tally and that might mean more dropped points for the champions in their pursuit of Borussia Dortmund et al.
Another takeaway point is that this is an output that is unsustainable: extrapolate his goal-to-game ratio thus far across the whole campaign and Lewandowski will end up with roughly 50 goals. Ridiculous, really.
The point that is being made here is that the rest of the Bayern squad need to chip in. At the moment, Lewandowski is averaging 4.9 shots at goal per game – a tactic of 'get the ball to the big fella' is rarely conducive to long-term success at the top level.
The champions have scored ten in eight when Lewa's output is removed, and a return of 1.25 per 90 minutes will not be enough to win anything this season, you can sure of that.
No other side in the world is relying so heavily on one player right now, and in six months time it will be interesting to see how Bayern are faring if things don't change.
Right Notes, Wrong Tune
This is not a Bayern side short of attacking talent.
Gnabry, Muller, Coutinho, Perisic, Coman, Kimmich, Tolisso….shy of creative types Bayern are not.
But the orchestra hasn't been playing the right notes – or, at least, not in the right order this term so far. Here's their classification of Bundesliga goals:
Open Play = 15

Set Pieces = 4

Penalties = 3
So, some 32% of their goals have come from sources that we wouldn't want to be relying on: there's not a huge amount of sense on pinning your hopes on scoring from corners, free kicks and from the penalty spot.
To offer some context, Borussia Dortmund are scoring 85% of their goals from open play, and leaders Borussia M'gladbach are at 80%.
Are these just meaningless stats given the small sample size available of eight Bundesliga games in 2019/20? Perhaps, but it's clear that Niko Kovac isn't getting the best out of his glittering supporting cast, and that heavy reliance on his headline act may come back to cost him dearly.
And for what it's worth, Bayern have conceded eight goals from open play in as many games….the ninth worst record in the division.
Here's another data set you may or may not be interested in: shot % from inside the penalty area, which as we know increases the likelihood of a goal going in:
FC Koln (72%)
Werder Bremen (71%)
Hertha Berlin (71%)

Dortmund (70%)

Hoffenheim (69%)

Borussia M'gladbach (68%)

Bayern (67%)
Of course, shooting from inside the area is not directly linked to the amount of goals you score, but again the point stands: the champions are not pulling the trigger regularly enough from close to goal.
So, we find Bayern Munich in a moment where they are relying on the unsustainable exploits of Robert Lewandowski for goals, and where a lack of creativity means they are prone to taking pot shots from long range.
Those two factors, plus a relative level of reliance on goals from set plays, are just some of the reasons why Bayern supporters should be getting twitchy about what the rest of the campaign may bring.
Click here to subscribe to our preview, report & stats service. Coverage of 50+ tournaments with daily updates before and after games!

Featured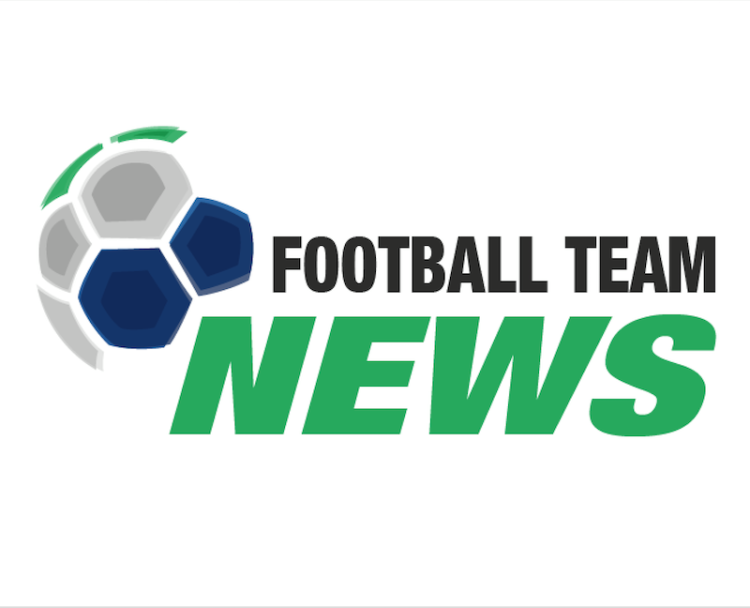 There have been ups and downs, championships an...
356
match previews updated