The 5 Best Centre Forwards In The World
14.03.2018 20:31:34
For most of us, being entertained whilst watching football is a must. Countless times our eyes are fixed on the strikers to provide us with the hope, excitement, and delirium that we crave. Goals are what everyone looks for and it is the centre forwards that are usually responsible for providing them.
Below is our list of the five most prolific and efficient centre forwards in the world at present.
1. Robert Lewandowski
The Pole has been King of the Bundesliga ever since joining Borussia Dortmund in 2010. Lewandowski's consistency over the years is sensational and unrivalled. He is by far the best striker to have played in Germany with 174 goals in just 251 appearances.
Lewandowski has broken all kinds of records during his time in Germany, indeed he is the only football player in the world to hold Four Guinness World Records. He has proved himself at international level too, reaching the Champions League final with both Borussia and Bayern, scoring 45 goals and 17 assists in his 67 matches in this competition.
On top of all this, Lewandowski pretty much carried Poland on his shoulders to the World Cup (he scored 16 goals in the 10 qualifiers). His 51 goals in just 91 games for his country make him by far the best Polish striker in history.
The longevity of Lewandowski is what makes him arguably the best goal scorer to currently play the game and he continues to deliver on an everyday basis. So far this season the Pole has scored 32 goals in just 35 appearances for Bayern. He consistently finds himself in and around the penalty box waiting to pounce, taking an average of 4.6 shots on target per game.
2. Sergio Aguero
Small in stature, but highly agile, the Argentine has been delivering at the highest level for over a decade now. His European adventure with Atletico Madrid started back in 2006, but he truly established himself as one of the best centre forwards in the world after moving to England. Premier League defenders have struggled to deal with him since his arrival in 2011/12. He has amassed an amazing 143 goals in just 205 Premier League matches becoming Man City's record goalscorer.
Aguero's ability to find a pocket of space are second to none and the Argentine leads centre forwards worldwide with his 1.5 key passes per match. He is very aggressive in front of goal taking an average of just less than 4 shots per match.
Aguero recently became Argentina's third highest goal scorer in history. His ability to deliver at all levels of the game make him one of the world's very best!
3. Ciro Immobile
Immobile hit a rough patch between 2014 and 2016 whilst at Dortmund. This period was characterised by him being poorly deployed by his manager and two unsuccessful loan spells with Sevilla and Torino. The good news is that he resurrected his career in spectacular fashion in his last two seasons at Lazio.
With his 34 goals and 10 assists in just 36 games so far in 2017/18 Immobile is officially the most productive and effective striker in Europe this season. His efficiency in this campaign in terms of goals scored per shot taken puts him in first place of all players in the top five European competitions. More precisely he takes only 3.3 shots per game and has still managed to boost his goal scoring record.
Immobile can also deliver at international level with his 6 goals in just 2 Europa League starts. His other 4 appearances in this competition were off the bench. In addition, he was one of the Italian players that was deemed blameless for not making the World Cup. 6 goals in the 12 qualifying matches meant that he played his part and was the key player for the "Azzurri" during the failed qualification attempt.
4. Harry Kane
The young pretender on this list has a future ahead of him, but he is already one of the best centre forwards out there. Lagging behind only Cavani (0.71), Lewandowski (0.67) and Aguero (0.59) for goal efficiency, Kane can still be proud of his 0.58 goals per game. The Premier League remains his preferred hunting ground and with his 102 goals in just 145 matches, he has already broken several records, amongst others becoming the top goal scorer in Europe for the 2017 calendar year.
With 35 goals in 39 appearances this season, including 7 in 7 Champions League games, Kane is trying to reach new heights and this has earned him the right to be considered as one of the best strikers in the world.
A constant threat in and around the box, Kane takes 5.4 shots per game, he is also very good at creating for teammates with his 1.2 key passes per match. Added to that, this season Kane has shone in the Champions League, so much so that he leads the likes of Messi and Ronaldo with his 2.9 successful dribbles per match in this competition.
5. Edinson Cavani
Cavani might be the oldest striker on this list, but the lethal Uruguayan has been punishing defences in Europe ever since arriving back in 2009. During his time at Palermo, Napoli and PSG he has amassed a staggering 193 goals in only 270 matches. That strike rate makes him officially the most efficient active centre forward in the world with 0.71 goals per game.
Cavani has proved himself across different leagues, demonstrating his undisputable talent. To date he has scored 112 goals both in Serie A and Ligue 1, plus he has 44 goals in just 67 games in the Champions League and the Europa League.
'El Matador' is currently PSG's all time goalscorer with only his compatriot Luis Suarez ahead of him in the Uruguayan all time scorers list.
Click here to subscribe to our preview, report & stats service. Coverage of 50+ tournaments with daily updates before and after games!

Featured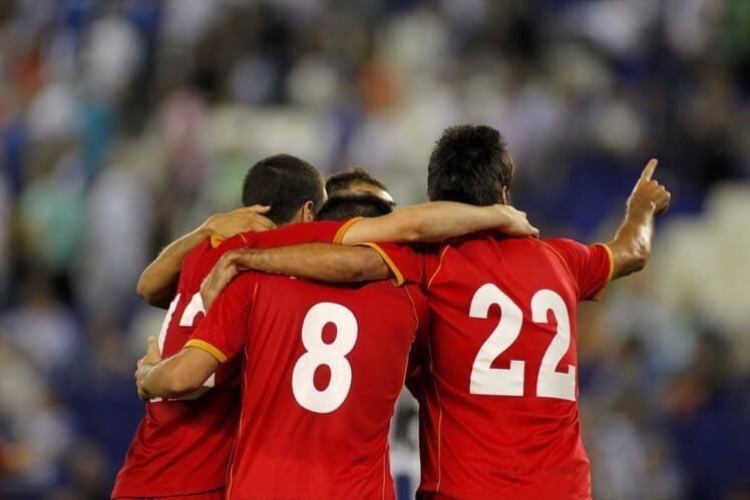 A Greek tragedy among others Last month the Greek...
266
match previews updated