Where does Harry Kane rank among the world's best centre-forwards?
05.10.2017 14:08:53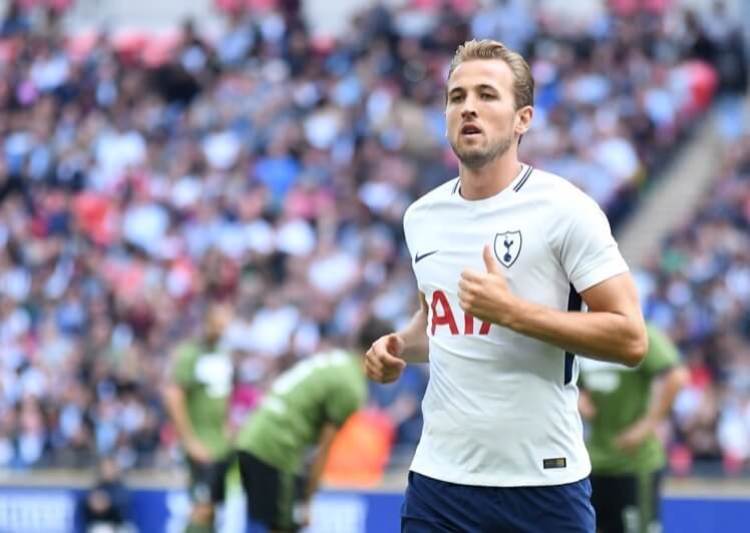 When Harry Kane stated earlier in the year that winning the Ballon d'Or is one of his career goals, many football fans immediately scoffed. He's good, but not that good, they said. Now, however, the Tottenham centre-forward's numbers are beginning to speak for themselves and he must be considered as one of the best No.9s on the planet.
So far in 2017, Kane has found the back of the net 36 times across all competitions in just 31 matches, working out at an average of 1.16 goals per appearance. Only Lionel Messi, with 45 goals from 43 matches, has more total goals than the Englishman, but Kane has a better batting average than the Argentine's 1.05 goals-per game. It's also far better than likely 2017 Ballon d'Or winner Cristiano Ronaldo's 0.91.
Of course, Messi and Ronaldo don't always lead the line of attack and offer far more to their respective teams than just goals, while Mauricio Pochettino asks Kane to put the ball in the back of the net and little else. It's a little too early, then, to compare the 24-year-old with the players who have block-booked top spot in the Ballon d'Or rankings for the past nine years, but where does he rank among the world's best out-and-out centre-forwards?
The ones he has surpassed
Zlatan Ibrahimovic: Many wondered if Zlatan could do it in the Premier League, but he proved last season that he can, at least until his season was unfortunately ended early by injury. Even still, Kane was scoring a goal every 87 minutes in 2016/17, compared to the Swede's one every 143 minutes.
Gonzalo Higuaín: Following his high-profile £75.3m move from Napoli to Juventus last summer, Higuaín staked a claim of his own as the best striker in football. Yet Kane is comfortably beating the Argentine's goalscoring numbers in 2017, having netted 13 more than the Juve man's 23. Even given the more defensive style of football in Italy, this is quite a feat for Kane.
Thomas Müller: The German may have more international goals than Harry Kane has caps, but his levels have been dropping at the same time as Kane's have been rising. That he has just one goal so far this season tells its own story.
Bas Dost: Bas Dost was the man who ran Lionel Messi closest in 2016/17's Golden Shoe race, but, in terms of minutes per goal, even he didn't have a better record than Kane last year, across all competitions.
The ones he is matching
Edinson Cavani: It has always been difficult to evaluate Cavani as a striker, given that he scores so many goals, but also misses so many chances. This year, though, as part of a star-studded PSG front three he has already netted 11 times and is one player who Kane might not necessarily be better than … at least for the time being.
Sergio Agüero: Of strikers in the Premier League, only Agüero comes close to the 81 league goals Kane has scored since Mauricio Pochettino took over at Tottenham, with the Argentine having netted 76 in that same period. However, he is now 29 and may not be able to keep up that pace for much longer.
Romelu Lukaku: Heading into the October international break, Lukaku is the Premier League's top scorer and is proving just how effective he can be when in a top-six team. Even if Kane retains his Premier League top scorer prize this year, he'll likely have been pushed all the way by the Belgian.
Diego Costa: He's no longer part of the Premier League and hasn't played a competitive match since June, but Costa remains one of the world's best centre-forwards, explaining Atlético Madrid's desire to re-sign him. He brings an extra battling dimension that even Kane and his above-average physicality cannot offer, but Kane did beat the Spain international's goals tally last season.
Álvaro Morata: The man who has replaced Costa at Chelsea has already won 14 titles in his career and has the same number of Premier League goals as Kane so far this season. Yet Pochettino would surely prefer to keep the Englishman if ever offered a trade.
Pierre-Emerick Aubameyang: Even though he was linked with a move to China in the summer, Aubameyang has 32 goals to his name for 2017, including 13 so far in the 2017/18 campaign. He remains a force to be reckoned with and a striker Kane is yet to pull completely away from.
The ones he still trails
Luis Suárez: Despite an iffy start to this current season, Suárez remains one of the world's best out-and-out centre-forwards and is the perfect sidekick to Lionel Messi. Kane's numbers may be starting to match the Uruguayan's, but for the time being Barcelona would probably still prefer to have Suárez in their team.
Karim Benzema: Benzema remains the man for the big occasions, thriving on Champions League nights for Real Madrid, who've won the trophy three times in the past four years. Not only can he also score like Kane, but he links up so well with Cristiano Ronaldo.
Antoine Griezmann: Officially the third-best player in the world, at least until the next round of Ballon d'Or voting, Griezmann might not always be defined as a centre-forward, but is increasingly playing in that role. His recent goalscoring tally doesn't match Kane's, but that has more to do with the style of their respective teams than their individual abilities.
Robert Lewandowski: The Pole probably remains the gold standard in centre-forwarding, having delivered so consistently and for so long. Even with Bayern struggling this season, he already has 12 pre-October-international-break goals to his name, which is even more than Kane.
Featured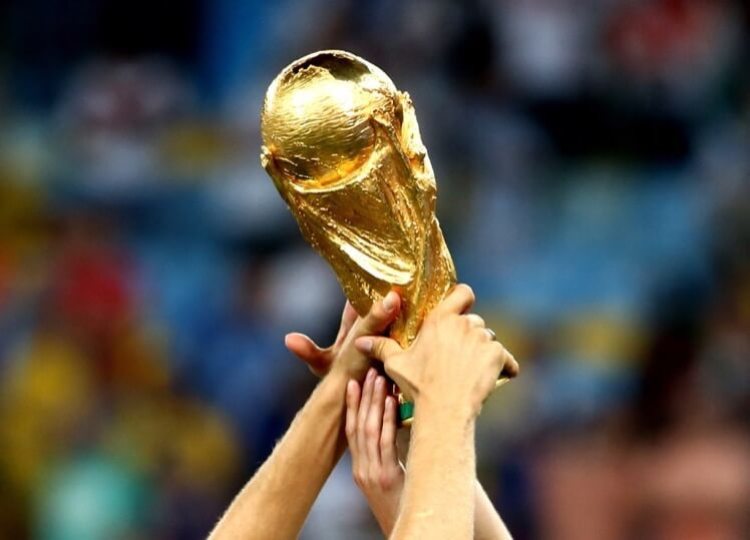 It won't be long at all before we know exactly whi...
52
match previews updated