The best forward line of all time!
05.07.2019 10:12:05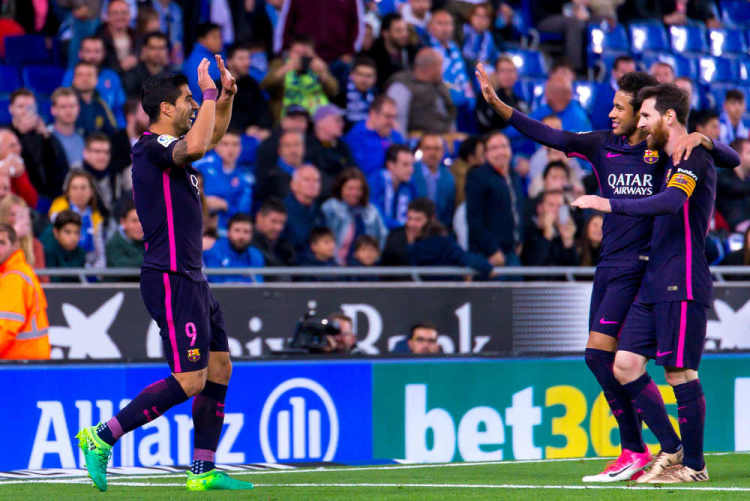 Lionel Messi, Luis Suárez and Neymar formed an all-time great attack

The scoring numbers posted by the trio labelled 'the MSN' were sensational

They won a treble in the first of their three years together
The stars of football are the forwards. Goalkeepers can be great, defenders can dominate and midfielders can work their magic in the middle, but most kids grow up dreaming of scoring goals. Those who can put the ball in the back of the net become the greatest idols and when several superstar strikers come together, it's special.
Here, we take a look at the greatest forward line of all time. There have been several amazing attacking units over the years, such as the Brazil front lines of the Pelé-Garrincha era and the Ronaldo-Rivaldo era, Real Madrid's Di Stéfano-led five-in-a-rowers, the United Trinity of Best, Law and Charlton, Arsenal's Henry-Bergkamp double punch, Real Madrid's BBC and PSG's MCN.
The greatest, though, surely has to be Barcelona's MSN, their trident of Lionel Messi, Luis Suárez and Neymar. Not only are they three of the greatest forwards of the 21st century and even of all time, but they combined so well together during the 2014/15, 2015/16 and 2016/17 seasons.
"For Barcelona I think [the MSN is the best ever attacking trio]," their former coach Luis Enrique said in 2015. "I would even say in the history of football because to get players together of this level with their individual ability, to get that many goals and support each other in this way, it has never happened on any other team in recent history. I don't know everything about the history of football but I would say yes [they are the best ever]."
With Messi on the right, Suárez in the middle and Neymar on the left, the footballing destruction they caused was simply incredible. In those three seasons they scored a combined 364 goals across all competition. For comparison's sake, Real Madrid's BBC of Gareth Bale, Karim Benzema and Cristiano Ronaldo only scored 268. Even though both trios more or less went up against the same standard of opposition, the BBC scored 26% fewer goals.
When compared to entire clubs, the MSN usually still came out on top. Looking at LaLiga goals scored, Messi, Suárez and Neymar scored more goals than every other LaLiga team except Real Madrid in each of the 2014/15, 2015/16 and 2016/17 Spanish football seasons. Yes, those three players combined scored more than top teams such as Atlético Madrid, Sevilla and Valencia.
LaLiga goals per season
Messi goals Suárez goals Neymar goals Total MSN goals
2014/15 43 16 22 81
2015/16 26 40 24 90
2016/17 37 29 13 79
In each of the three seasons they spent together at the Camp Nou, there were exactly 37 matches in which all three South Americans were on the pitch together at the same time. Their first season saw them win most often, while the second produced the fewest defeats. It's difficult to say which was their most productive season. It probably wasn't the final one, but there is a case to be made for either of the 2014/15 and 2015/16 campaigns as being the peak MSN period.
The MSN per season (all competitions)
Matches together Wins Draws Defeats
2014/15 37 30 1 6
2015/16 37 29 5 3
2016/17 37 25 6 6
Total 111 84 12 15
Given that Messi, Suárez and Neymar scored so many goals and won so many games, they also won a lot of trophies. In fact, in their first season together they claimed a treble by winning the European Cup, their league championship and their domestic cup, something that only six other clubs (Celtic, Ajax, PSV Eindhoven, Manchester United, Inter and Bayern Munich) have ever achieved.
The MSN were the driving force of the Champions League triumph in 2014/15. Barcelona scored 16 goals in their seven matches of the knockout stages and all but two of them were netted by the players with No.9, No.10 and No.11 on the backs of their shirts.
Trophies won by Barcelona during the MSN era
LaLiga: 2014/15, 2015/16
Copa del Rey: 2014/15, 2015/16, 2016/17
Spanish Super Cup: 2016
Champions League: 2014/15
UEFA Super Cup: 2015
Club World Cup: 2015
All good things must come to an end and the MSN couldn't last forever. The MSN era did, though, end earlier than many expected as Neymar shocked the footballing world in 2017 by moving to PSG. Suddenly Barcelona were left scrambling as they tried to fill that void and the jury is still out on whether or not they successfully did so, so much so that there are reports of a possible Neymar return.
The three players remain good friends and their good relationship off the pitch was said to be a key factor in their synergy on it. "We have a great friendship," Neymar explained in an interview with CNN during his time at the Catalan club. "I think it's about the care, respect, friendship and happiness that we have for being together."
They seemed genuinely excited every time they embraced after a goal. And there sure were a lot of goals…
Click here to subscribe to our preview, report & stats service. Coverage of 50+ tournaments with daily updates before and after games!

Featured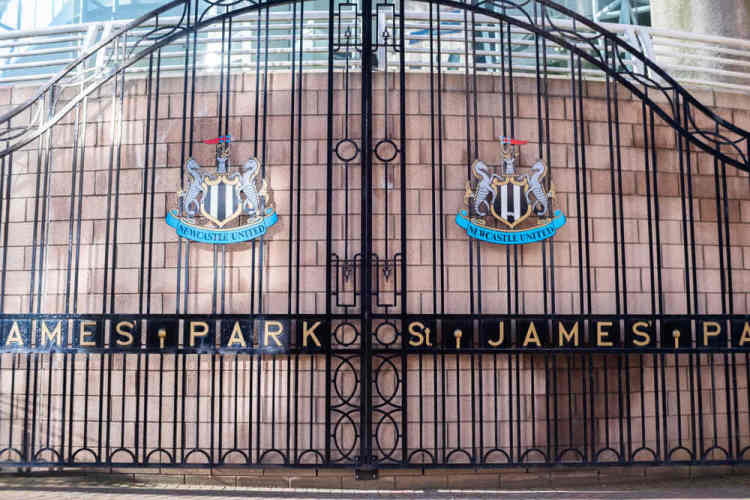 There is that old saying in life that you don't kn...
86
match previews updated