Magpies Downed: Can Newcastle United Survive Without Benitez?
02.07.2019 13:01:53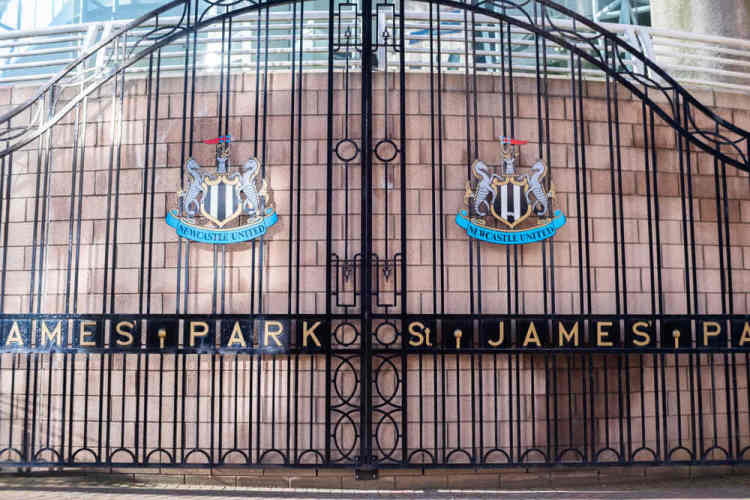 There is that old saying in life that you don't know what you've got 'til it's gone.
In football, there are usually two ways in which a manager leaves a club: with P45 in hand and tail between legs, or in the pursuit of a 'bigger and better' opportunity elsewhere.
In the modern game, it is highly unusual for a manager and a club's fanbase to coexist in perfect harmony, but that was the case at Newcastle United for Rafa Benitez, the unassuming Spaniard who was revered as something of a demi-god on Tyneside.
That connection began at the end of the 2015/16 campaign, where although he was unable to help the Magpies retain their position in the top-flight, Benitez did lead his troops to an impressive five-game unbeaten run to end the season on something of a high.
The former Liverpool boss had revitalised his new employer, and it was no surprise when Newcastle won the Championship at the first time of asking in 2016/17.
They have since finished tenth and thirteenth in the Premier League under Benitez's guidance despite having on of the lowest transfer and wage budgets in the division – incredibly, he has only ever spent more than £12m on a single player once in three years at the club, a ridiculous stat in the cash-rich modern game.
And that's where the villain of the piece comes in. Mike Ashley, Newcastle's owner, is football's answer to Fagin, a miserly operator who simply does not like spending any of his estimated £2.3bn fortune on the club he purchased in 2007.
That has cheesed off the countless managers that he has employed in that time, and it was of little surprise when Benitez decided to walk away from the club much to the sadness of the Georgie faithful and the man himself.
So Ashley finds himself in the position once again of trying to find a new boss who can emulate Benitez's staggering achievements on a budget that would make Albert Steptoe blush.
As for Rafa, his place in Newcastle United's rich history is assured. It's a crying shame he hasn't been given the contract extension his achievements deserve.
A Plausible Defence
For football fans of a certain vintage, Newcastle United were a team who delivered an attacking, exciting and occasionally chaotic brand of the game under Kevin Keegan and Ruud Gullit, who first coined the phrase 'sexy football' year-long stint in the dugout.
Results were mixed, and while the Magpies were considered one of the great entertainers of their day, they were unable to turn electric performances into silverware.
And then Mike Ashley appeared on the horizon, and everything took a turn for the conservative.
In fairness, his employment of Benitez was a masterstroke. The Spaniard is a Champions League and two-time Europa League winner, who twice led Valencia to La Liga glory ahead of the giant duo of Barcelona and Real Madrid.
Rafa is a pragmatist, and he realised that if he was to enjoy any success at Newcastle – relative to their meagre means, that is – he would have to start from back to front.
It was evident in the Magpies' play last season, where they often played with five in defence while opting to counter attack cautiously when the situation was right.
It worked like a charm, too. They conceded just 48 goals in the Premier League – fewer than Manchester United and Arsenal – and were thus able to make up for their goal-shy attack, which was hampered by a serial lack of investment from the owner.
The stats are massaged somewhat by that season in the Championship – as are Chris Hughton's, but when we rank every permanent Newcastle United manager in history, dating back to the early 1900s, by their win percentage we see just how important Benitez was to establishing the Geordies as a Premier League force once more:
Chris Hughton (May '09 - Dec '10) - 64 Games, win ratio 59.38%
Kevin Keegan (Feb '92 - Jan '97) - 251 Games, win ratio 54.98%
George Martin (May '47 - Dec '50) - 155 Games, win ratio 49.03%
Rafa Benitez (Mar '16 - Jun '19) - 98 Games, win ratio 47.96%
Bobby Robson (Sep '99 - Aug '04) 255 Games, win ratio 46.67%
Glen Roeder (Feb '06 - May '07) 72 Games, win ratio 45.83%
Arthur Cox (Sep '80 - May '84) 169 Games, win ratio 44.97%
Bearing in mind that Kevin Keegan was bankrolled by the club's beloved former owner, Sir John Hall, we could argue that Rafa Benitez is – pound for pound – the best Newcastle United manager of the modern era.
And that makes him a tough act to follow….
In the Frame
The bookmakers have released their odds for the next Newcastle manager market, and it truly is a curate's egg of potential candidates:
Mikel Arteta (9/2f)

Roberto Martinez (15/2)

David Moyes (12/1)

Claudio Ranieri (14/1)

Mark Hughes (14/1)

Garry Monk (14/1)

Jose Mourinho (16/1)
When you look at that list, it makes you question Ashley's judgement yet further!
The favourite with the sportsbooks is Mikel Arteta, the former Arsenal and Everton player who has been Pep Guardiola's right-hand man at Manchester City in these trophy-laden years.
The Spaniard is recognised as a progressive thinker in the modern game, but the Newcastle job would represent his first in management: is he ready for the trials and tribulations of being employed by Mike Ashley?
Of the bunch, perhaps Roberto Martinez is the most intriguing option. He led Belgium to the World Cup semi-finals of course, and guided Everton to fifth place in the Premier League in the 2013/14 campaign.
But at Newcastle, he would inherit a hard-working, honest bunch of players who arguably lack quality, and that requires a certain set of attributes in a manager. With Belgium, Martinez has talented players coming out of his ears….could he be successful at a club where pragmatism is the key?
Names like Mark Hughes and David Moyes would not please Newcastle fans one bit – it's hard to imagine, but if Ashley appointed either he would find himself more hated than ever before on Tyneside.
Claudio Ranieri has not achieved anything of note since his earth-shattering effort in taking Leicester City to the title, while Garry Monk is something of an unproven force at the top level.
All of which leads us nicely to Jose Mourinho, who presumably would need a rather eye-popping salary in order to convince him to head to the North East.
But perhaps the Special One has the ego and gravitas to persuade Ashley to open up his purse-strings, and his 'them against us' style of management would surely suit a side battling for its lives as opposed to his failures at title challengers Chelsea and Manchester United.
It's a long shot, but for Newcastle not to become embroiled in a relegation dogfight this term they need a dogmatic sort like Mourinho to step into the huge void left by Rafa Benitez.
Click here to subscribe to our preview, report & stats service. Coverage of 50+ tournaments with daily updates before and after games!
Featured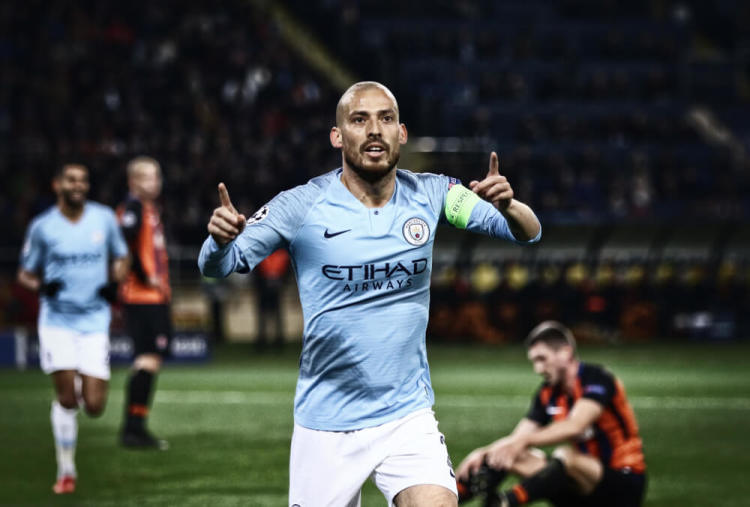 Of all the players that have come and gone at Manc...
59
match previews updated