David Silva - In Profile
02.07.2019 09:19:16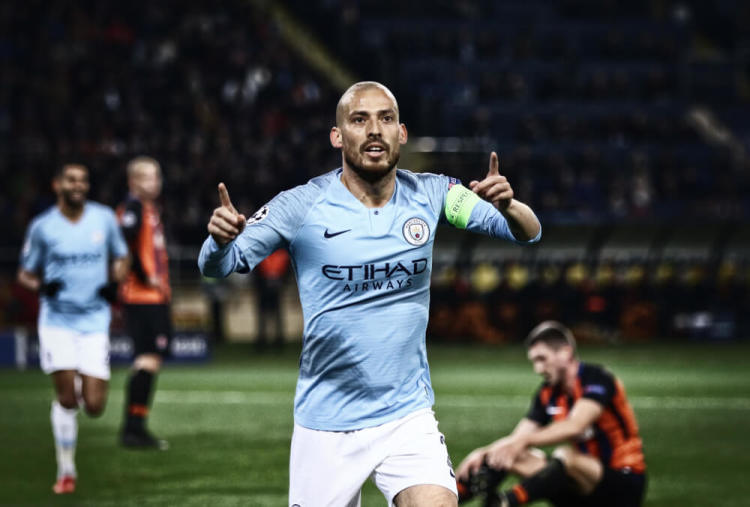 Of all the players that have come and gone at Manchester City in the past decade, few have made a similar impact to David Silva.
Silva joined the Citizens in 2009, seeing off interest from Liverpool and Chelsea among other potential suitors. The midfielder had impressed for Valencia, and the PL trio were interested in a deal that would also include striker David Villa.
For many, Villa was seen as the key element of that deal, as he would have improved almost any attack in Europe at the time. As it turned out, Silva eventually made the switch to City on his own, and went on to cement himself as one of the greatest midfielders in Premier League history.
It's confirmed that the magician is ready to leave after this season, so here's a look back at the trophy-laden career of a player who proved that size doesn't matter.
A Premier League Legend
In the end, it took just £25m to prise Silva away from Valencia in 2010. The side had previously quoted a fee of £135m for Silva and Villa just two years previously, but they were crippled by extreme levels of debt that still exists to this day.
Silva failed to capture the imagination of the average fan when he first made the move, and even now, the Spaniard is one of those players who is either over or underrated depending on a variety of factors.
His diminutive stature made it easy to underestimate him at first, while his quiet manner did him no favours when he first arrived in England.
Few can argue against his wand of a left foot, or his impact on Manchester City over the past decade. The Citizens have picked up four titles as they've slowly transformed themselves into a force to be reckoned with in domestic and european competition, and Silva has been at the heart of almost everything positive.
While many look to Pep Guardiola as the fulcrum of City's recent success, Silva, (along with Yaya Toure and Sergio Aguero) were the real instigators as they transformed the team from noisy neighbours to the undisputed kings of the Premier League.
Guardiola paid the player the ultimate compliment when he insisted that Silva was a mixture of the best things about Xavi and Andres Iniesta.
Former City striker Mario Balotelli dubbed him "the slow Messi", and it wasn't meant as an insult. Even 'a Blind Messi' would be better than the average footballer, and Silva lacked the acceleration that would have allowed him to pick up more goals over the years.
Still, 54 goals and 83 assists from 282 Premier League appearances isn't a bad return, and he was a mainstay in the side despite City spending £1.4 billion on personnel in the last ten years.
Silva's final year in Manchester will see him as the captain of a club he helped to propel to greatness, ideally in a slightly more reserved role. He was supposed to be used sparingly as they battled Liverpool for the title last season, but his ability to create was unmatched following Kevin De Bruyne's ligament and hamstring injuries that kept him out for extended periods.
International Success
Silva picked up 125 caps playing in midfield and on the wings for one of the greatest international teams in recent memory. Despite making his debut back in 2006, it all the more impressive considering how hard it was to displace the legendary Barcelona duo of Xavi and Iniesta.
He picked up a winners' medal at Euro 2008, but hardly featured in the side that won the World Cup in 2010. Silva still earned another medal despite his peripheral role, and went on to cement his place in the team at Euro 2012. He finally called time on his international career in 2018:
"I've spent days and weeks considering this. The national team gave me everything and helped me grow as a player and a person. I leave proud and happy, bringing an end to a time full of emotions and memories, like of the figure of Luis Aragones, a maestro who will never be forgotten."
Aragones was his coach at Euro 2008 who passed away six years later. It's typical of Silva to ignore the limelight, focusing on others even though he was retiring from a team where he'd helped to win it all.
The Future
Time is undefeated when it comes to claiming the career of any athlete, and Silva is no different. His namesake Bernardo is seen as a potential replacement in the City squad, but the Portuguese international is far more industrious in the tackle, and plays in a slightly deeper role.
Instead, it's likely that academy starlet Phil Foden will slowly be eased in to take over some of Silva's responsibilities, and he's had time to learn from one of the very best.
All in all, it's not a bad return for a player that was seen as the 'lesser of the two David's' up for sale back in 2010.
Considering the sheer amount of coaching and playing staff that have been and gone during the past decade of the Manchester City experiment, few have been as successful as the diminutive midfielder. Despite his small stature, Silva casts a long shadow on any and every playmaker that wants to take a crack at filling his boots in the future.
Click here to subscribe to our preview, report & stats service. Coverage of 50+ tournaments with daily updates before and after games!
Featured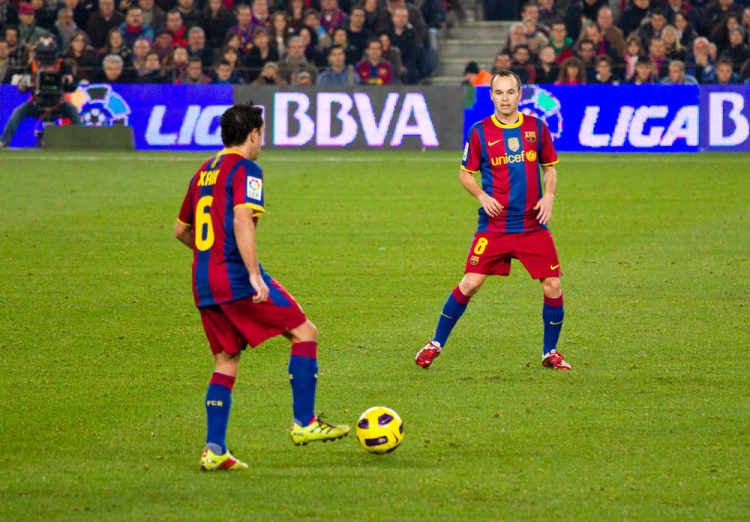 Barcelona dominated Europe thanks to Xavi, Inie...
358
match previews updated