The Improvements that have made Bernardo Silva Extraordinary
07.04.2017 23:30:34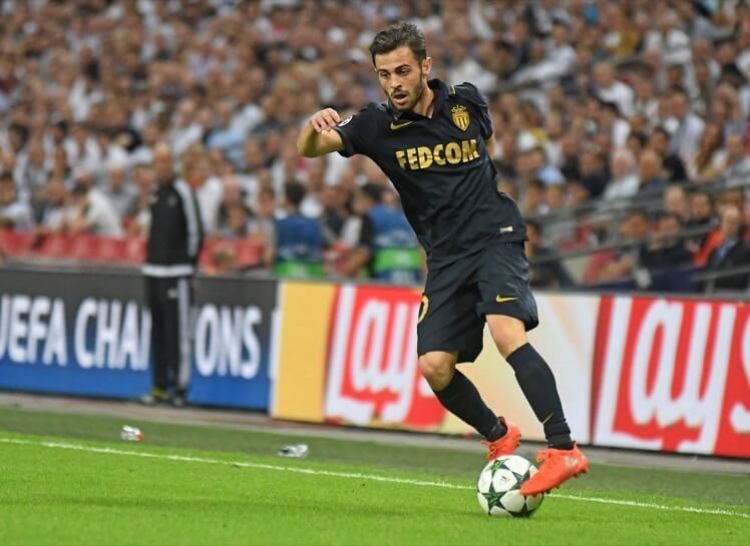 In a season that has thrown up countless surprises in France's top flight, Monaco and Nice have emerged as genuine threats to the hegemony that Paris Saint-Germain have held over the domestic game in recent years.
Leonardo Jardim's side from Stade Louis II have been particularly hailed as title challengers thanks to their free-flowing, attractive brand of football that has seen them average around three-goals-per-game in the league this season.
Their style is a wonderful mix of the artistic and the physical, with much of the aesthetics provided by Bernardo Silva on the right of the midfield. Indeed, so strong have the 22-year-old's performances been, there is every chance he could emerge as France's Player of the Year.
Until this season, when he has exploded into becoming a performer of a genuinely elite level, his progress had been encouraging yet steady. He initially arrived at Monaco on loan from Benfica in 2014, but played fewer than half of their league fixtures before being purchased by the French side for close to €16 million – a fee that raised eyebrows at the time.
The following season, he did not really do a great deal to justify that lavish fee, yet Monaco have been patient with the crafty midfielder and are now reaping the benefits of his slow but steady introduction into the side.
Prior to this season, the most he had scored in a Ligue 1 campaign was nine. Even though he was not playing regularly, his finishing was considered to be one of the aspects of his play that needed polishing. He has proven on numerous occasions this season that he is growing increasingly accomplished in this domain, and is on course for a personal best return.
Indeed, it was evident when Monaco played Tottenham in the Champions League at Wembley that little respect was given to the midfielder's shooting as he opened the scoring for his side en route to victory. Spurs allowed him to advance, foolishly showed him onto his stronger left foot, and the net result was a thumping shot that fizzed past Hugo Lloris. Teams now will not be so naïve to his talents.
But it is not simply for his shooting that he has caught the eye. Much of his greatest contribution comes in Monaco's build-up play, where he plays a vital role in dictating the tempo. His tally of six assists may seem relatively modest (six at the time of writing), yet this is more than twice as many as he has managed in any other Ligue 1 season.
Moreover, it is not his function in the Monaco team to necessarily play the killer pass, even if he is capable of doing so. The quality of his distribution is not up for debate – see his outstanding cross to set Kylian Mbappe up against Nantes on March 3 – but the way that those around him play means he often makes the pass before the assist.
Flying full-backs have been a particular feature of the principality side's game this season, with Benjamin Mendy, Djibril Sidibe and Almamy Toure contributing 12 decisive passes between them.
Moreover, Silva often finds himself playing on the right, an unnatural position for a heavily left-footed player, and as a result he frequently cuts inside to allow the defenders room to overlap.
The sheer volume of possession that goes through the Portuguese is symptomatic of his importance in the final third. Only Sidibe and Fabinho have seen more of the ball than the attacking midfielder, who boasts the highest passing accuracy of his side in the final third of the field (79%), more touches in the opposition box than any of his team-mates (86) and who has created 43 chances this term.
There are those who still argue that the artistic merits of Silva's game still outweigh the practical ones, but as he matures there is little doubt that he is becoming more effective, smarter in his play.
Former Monaco striker Omar da Fonseca described the player as "a sort of David Silva, who scores more". He continued: "He's one of the players we want to see on the ball most often in a match."
And there is no doubt as to the value his team-mates thinks the player once dubbed 'Messizinho' – little Messi – thinks he has. "He's maybe the most important member of our team," Fabinho explained in January.
Like many of this Monaco squad, though, he is a player whose performances this season have put him firmly in the shop window. The club will hold out for €80 million for the youngster, whose style best fits a Barcelona or Manchester City, where a premium is placed on technical football.
Certainly, the Ligue 1 leaders know the value of their gem, who has come to symbolise the shrewd policies of the Monegasques in the transfer market. If they were to somehow keep him for a prolonged period, however, he could become the emblem of a side that has the potential to become one of the most attractive in Europe and successful in France.
Featured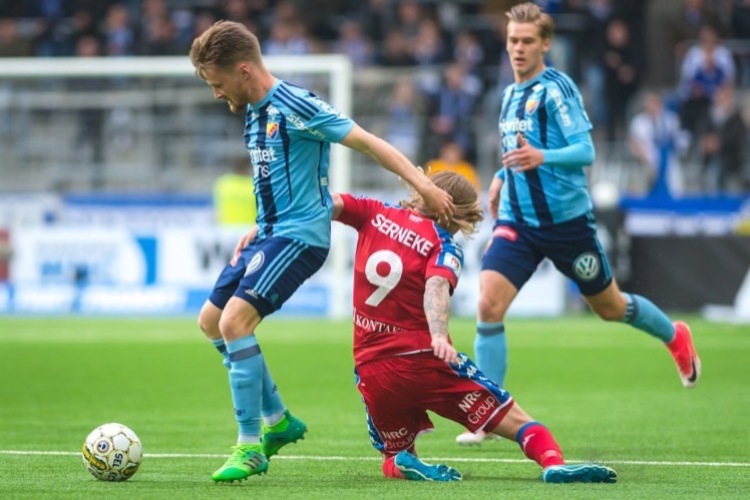 In the modern era Sweden's top players have spent...
151
match previews updated