The best midfield of all time!
01.07.2019 07:46:15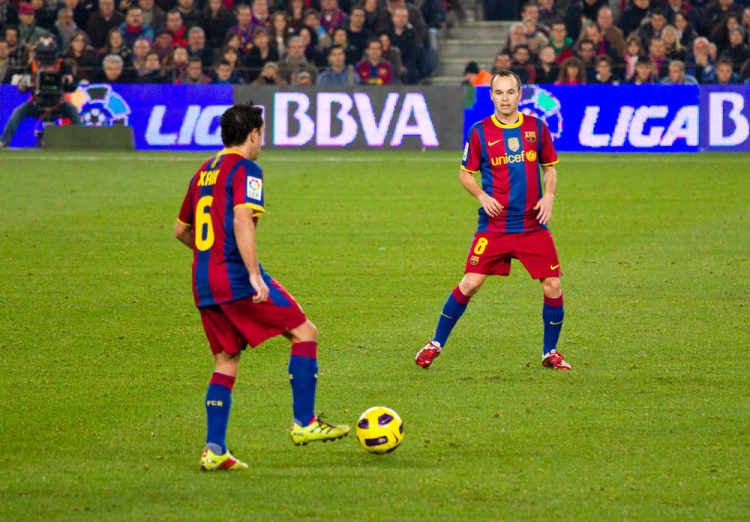 Barcelona dominated Europe thanks to Xavi, Iniesta and Busquets

They played together between 2008 and 2015

During those seven seasons they won 19 trophies
Tik. Tak. Tik. Tak. Tik. Tak. That's the sound that was made by the greatest midfield of all time, as Pep Guardiola's Barcelona side passed their way to world domination, leading to the Tiki-Taka term that came to define their football.
Barcelona have had a possession-based philosophy for decades, with Johan Cruyff the brains and deity behind the style. Ever since his stint as manager of the Catalan club between 1988 and 1996, Barcelona have played in a certain way. "The basic principles have remained the same ever since: control possession and you can't concede," is how tactics historian Jonathan Wilson put it. "Press and possess, press and possess."
Cruyff was also responsible for the unifying of the teaching at the club's academy, La Masia. By instilling a certain philosophy in the club's players from a young age and through all youth categories, success would come in the late Noughties and early Teenies. The combination of this philosophy and a once-in-a-generation group of talent produced the best midfield of all time.
To have had Xavi Hernández, Andrés Iniesta and Sergio Busquets all come through the academy and all play together in the first team at the same time is a footballing cheat code. They are three of the best midfielders to have ever lived and they're all-time greats when it comes to ball retention and splitting-the-lines passing.
Xavi and Iniesta first played together for Barça in 2002, when they spent an hour together on the pitch in a 4-0 victory away at Mallorca. They went on to feature in a total of 412 matches together at club level, plus a further 73 at international level for Spain. By playing so regularly with each other, they reached a new dimension of synergy and this was enhanced further when Busquets was promoted to the first-team squad for the 2008/09 season when Guardiola took over as coach.
Guardiola, a talented midfielder himself and a student of Cruyff's, was the man who put all the ingredients together. When Barcelona won the Champions League in 2005/06 under Frank Rijkaard, Xavi and Iniesta only played together twice during that run, but Guardiola decided they both had to be in his starting line-ups.
"People used to ask 'Xavi or Iniesta?' and Pep would say 'Xavi and Iniesta'," Lorenzo Buenaventura, Guardiola's assistant, said in Iniesta's biography The Artist. "Both of them. Not one or the other. Together always. People said they couldn't play together, but that's not true. They shouldn't be played apart."
Xavi and Iniesta matches played together per season
2002/03: 7 matches
2003/04: 15 matches
2004/05: 42 matches
2005/06: 14 matches
2006/07: 45 matches
2007/08: 48 matches
2008/09: 38 matches
2009/10: 34 matches
2010/11: 45 matches
2011/12: 35 matches
2012/13: 34 matches
2013/14: 40 matches
2014/15: 15 matches
The key to Xavi and Iniesta becoming über-productive was Guardiola's idea to join them with Busquets, who occupied the central anchoring role in that midfield while Xavi usually played on the right and Iniesta on the left. This trio was almost unstoppable, gradually inching their way up the pitch when in possession and working together to pinch the ball back whenever it was lost.
The numbers speak for themselves when looking at how successful this trio was. From their first match together in 2008 – a 1-1 draw with Racing Santander – to their final match in 2015 – a 3-0 victory over Bayern Munich – they won so much. Barcelona picked up 19 trophies over those seven seasons, an average of 2.7 per season. In total, there were 182 Barcelona matches in which Xavi, Iniesta and Busquets were all on the pitch together at the same time and they won 124 times, drew 40 times and lost 18 times for a winning percentage of 68%.
Trophies won by Barcelona during the Xavi-Iniesta-Busquets era
LaLiga: 2008/09, 2009/10, 2010/11, 2012/13, 2014/15
Copa del Rey: 2008/09, 2011/12, 2014/15
Spanish Super Cup: 2009, 2010, 2011, 2013
Champions League: 2008/09, 2010/11, 2014/15
UEFA Super Cup: 2009, 2011
Club World Cup: 2009, 2011
There were other players who helped out in midfield as Barcelona also had talents such as Cesc Fàbregas and Thiago Alcántara at various points, plus there was Lionel Messi just in front of the trio and the Argentine was always available to link up with the three Spaniards. Messi, though, was able to focus on attack thanks to this midfield. "Messi didn't have to worry about anything other than looking forward as he had the backing of Xavi, Busquets and Iniesta," Cruyff himself put it.
This midfield didn't just do their thing at club level, though. They also played together at international level and the system was quite similar. At times Spain played with two holding midfielders as Busquets was partnered by Xabi Alonso, but often it was the Barça-esque midfield three that dominated the centre of the park for Spain as they won the 2010 World Cup and Euro 2012.
Quite simply, this was the best midfield of all time, one able to play in a way that no other team had before and able to win every tournament they possibly could. Xavi, Iniesta and Busquets were something else.
Click here to subscribe to our preview, report & stats service. Coverage of 50+ tournaments with daily updates before and after games!
Featured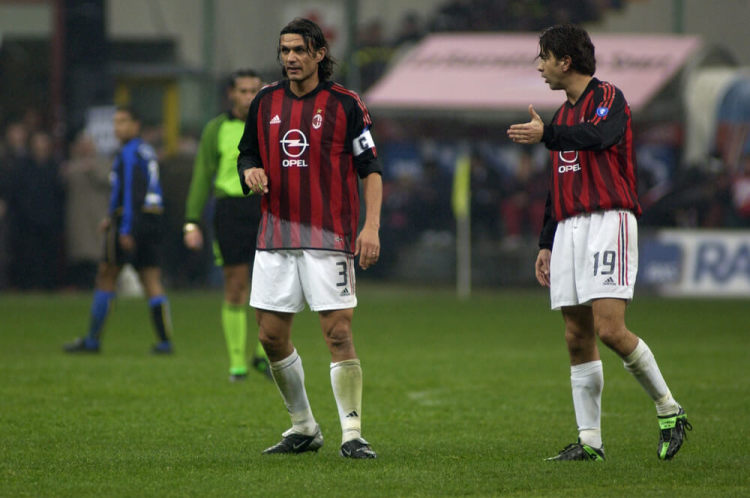 AC Milan's back four of the late 1980s and earl...
75
match previews updated