The best defence of all time!
21.06.2019 09:04:17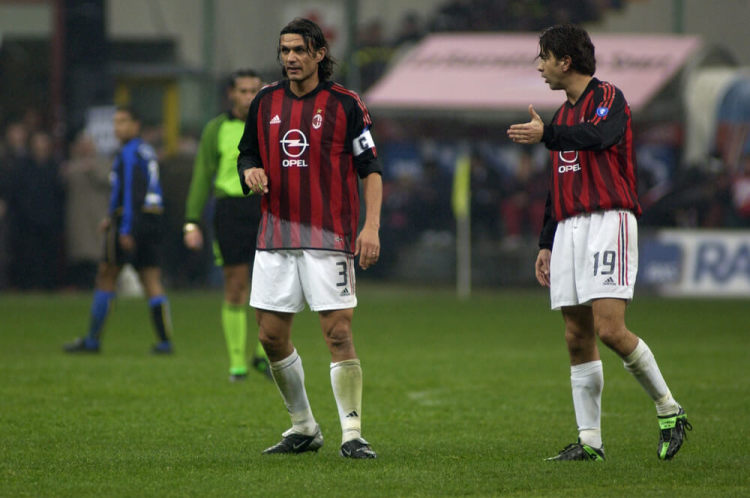 AC Milan's back four of the late 1980s and early 1990s was exceptional

Tassotti, Maldini, Baresi and Costacurta formed a great alliance

The coaching of Sacchi and Capello also played a part
Some say that defending has gone out of fashion, but football fans around the world still adore a well-timed slide tackle or a thumping headed clearance from a set piece.
While the focus may be on attack more now than ever before, quality defending remains essential. Just ask Atlético Madrid or even Liverpool, who have improved so much mostly because they boosted their defence with the signing of Virgil van Dijk. Juventus, Chelsea, Manchester United and Arsenal have also all enjoyed success in the past couple of decades because of their elite back lines.
The very best defence of all time, though, is from before this century. It has to be the AC Milan team of the late 1980s to the early 1990s. They won the European Cup three times (1988/89, 1989/90 and 1993/94) during that era, as well as several Italian league titles (1987/88, 1991/92, 1992/93 and 1993/94).
The foundation of that great AC Milan era, when the team was coached by Arrigo Sacchi from 1987 to 1991 and then by Fabio Capello from 1991 to 1996, was a top-quality defence.
They had Mauro Tassotti at right-back, Paolo Maldini at left-back and Franco Baresi and Alessandro Costacurta at centre-back. From midway through the 1988/89 season, when the also-excellent Filippo Galli went down with an injury, until Marcel Desailly's arrival during the 1993/94 season, this was the recognised back four of the Rossoneri and they were so difficult to break down or pull apart.
Total Serie A minutes played by Tassotti, Maldini, Baresi and Costacurta
1988/89: 9,772 (80% of total possible minutes)
1989/90: 10,153 (83%)
1990/91: 9,524 (78%)
1991/92: 11,267 (93%)
1992/93: 10,258 (84%)
1993/94: 9,905 (81%)
As for evidence of how good they were, just take a look at the goals conceded stats of this defence. Their average goals conceded through this golden era was just 23 per Serie A season, working out at an average of 0.68 goals per game.
Goals conceded by AC Milan in Serie A
1988/89: 25 in 34 matches
1989/90: 27 in 34 matches
1990/91: 19 in 34 matches
1991/92: 21 in 34 matches
1992/93: 32 in 34 matches
1993/94: 15 in 34 matches
It wasn't just in Italy, though, that they were exceptional. AC Milan's defence was just as good in Europe when going up against the best of the best and this helped them reach five European Cup finals in seven years, winning three of them against Steaua Bucharest, Benfica and Barcelona, while losing two against Marseille and Ajax.
European Cup finals between 1989 and 1994
1989: AC Milan 4-0 Steaua Bucharest
1990: AC Milan 1-0 Benfica
1991: Red Star Belgrade 0-0 Marseille (Red Star won on penalties)
1992: Barcelona 1-0 Sampdoria
1993: Marseille 1-0 AC Milan
1994: AC Milan 4-0 Barcelona
1995: Ajax 1-0 AC Milan
There are a number of reasons why they were so good. The primary reason is that they had exceptional individual talents. Each of the members of that magnificent back line played for the Italian team as well. Tassotti may not have played quite as much, earning just a handful of caps, yet the right-back was still considered talented enough to start matches for his country at the 1994 World Cup, while each of the other three members of the famous AC Milan back line played for the Azzurri at least 50 times. Maldini and Baresi even made the Ballon d'Or podium during their careers.
Another explanation for the team's success is the fact that they were tactically so strong. With world-class coaches such as Sacchi and Capello overseeing the defensive organisation, they were never likely to put a foot wrong and they didn't. Their offside trap was one of the best in history, while the speed of these players meant that they could usually still recover on the rare occasions when the offside trap was breached.
Rarely was there a need for last-ditch tackles or for blockbuster blocks. "If I have to make a tackle then I have already made a mistake," Maldini once famously said, and he and his teammates really did live by that mantra.
Desailly's arrival helped AC Milan to keep up their reputation for great defence for a few years further, even through the subsequent musical chairs in the dugout after Capello's first departure. Maldini's later switch from left-back to centre-back also helped the Italian side to remain stingy at the back.
Yet they were never quite the same again. No team has been like that AC Milan side, in fact. That historic back four will go down in history for its accomplishments and it's unlikely that we'll ever see something similar again. That back four has become legendary.
Click here to subscribe to our preview, report & stats service. Coverage of 50+ tournaments with daily updates before and after games!

Featured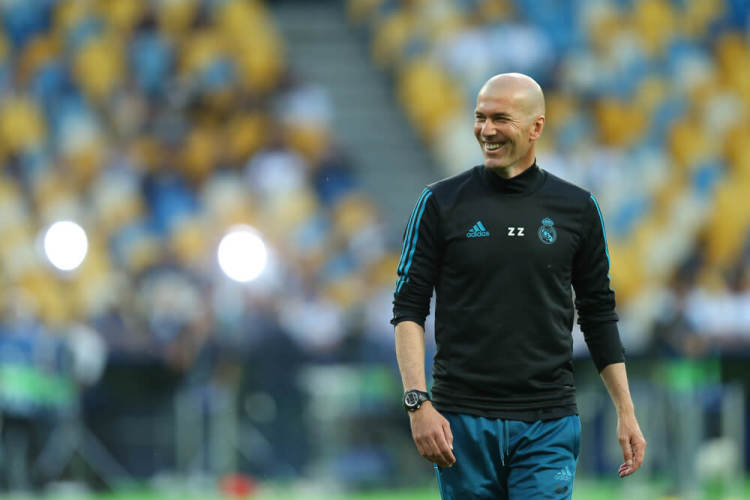 In the 2018/19 La Liga season, Real Madrid won jus...
128
match previews updated