Real Madrid splash the cash! Will this translate into dominance in Spain?
19.06.2019 09:53:35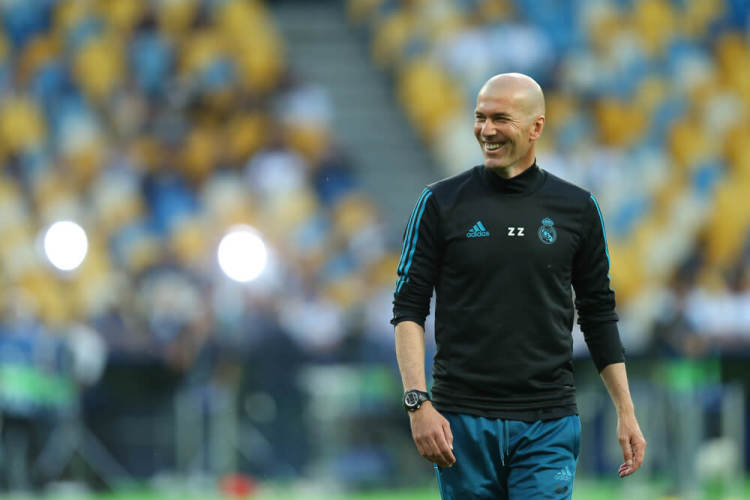 In the 2018/19 La Liga season, Real Madrid won just 68 points in their worst domestic campaign for 17 years.
They suffered a similarly bleak nadir the season prior, when they also finished third, but they at least had the rather shiny consolation prize of winning the Champions League.
In the campaign just passed, the Galacticos failed to win any silverware for the first time since 2009/10.
So how do you solve that particular problem? Easy: you sack your manager, you bring back the club legend under whom you enjoyed your most recent success, and then you splash out £260m – depending on which sources you believe – on new players before the transfer window even officially opens.
But there has been something different about Real's spending this summer. Aside from Eden Hazard, the Belgian who is very much the man for any occasion, Florentino Perez has splashed out on a series of young players: Ferland Mendy, the rampaging left back from Lyon, is 24 years old, Luka Jovic and Eder Militao are just 21 and Rodrygo is still a teenager.
In the days of yore, Perez just went out and signed the biggest names on the planet – hence the name 'Galacticos'. So, this is a new transfer strategy that nods as much to the future as it does to the present, but will it be enough for Real to overturn the 19-point deficit to Barcelona that we saw in the season just gone?
Perhaps, but there are significant issues in this squad that must be remedied before Zinedine Zidane can rejuvenate the Madrid outfit's fortunes.
Shy Guys
Last season, Real netted just 63 goals in 38 La Liga matches.
We say *just*, but it's worth remembering that Barcelona found the net on 90 occasions, and that 63 goal haul represents their lowest total since 1999/00.
So what's gone wrong in attack for Real?
Clearly, the loss of Cristiano Ronaldo has hit the Galacticos hard. Not only is he a talismanic figure that transcends the sport, a man who almost has the power to win games single-handedly, he also scores goals….lots of them.
In 2018/19, he bagged 26 La Liga goals for Real, and that's a return that they failed to account for this time around.
Only one of their players – Karim Benzema – recorded double figures for the season in the league, and that is a stat that most top-flight sides would be embarrassed about, not least one with the history of Real Madrid.
Real Madrid's La Liga top scorers 2018/19
Karim Benzema (21)

Gareth Bale (8)

Sergio Ramos (6)

Luka Modric (3)

Casemiro (3)

Isco (3)
Their summer transfer activity will help to tackle that issue. Hazard will of course score plenty himself while setting up chances for others, while Jovic – still a bit green – but nonetheless the scorer of 17 Bundesliga goals last term and 10 in 14 in the Europa League.
Mendy will offer dynamism from the left flank – an aspect unusually missing from Marcelo's game last term, and so all-round we can expect a more progressive and explosive strategy from Los Blancos in the coming campaign.
A Case for the Defence
Real Madrid have never been known as a side that is formidable in defence like a Juventus or the AC Milan of yesteryear.
But you don't win trophies without being able to keep clean sheets along the way, and Real managed that in just 32% of La Liga outings last term; the lowest ratio of any of the top five teams in the division. For context, Leganes and Villareal, in thirteenth and fourteenth respectively, managed shutouts in 29% of their games.
It was a campaign in which weaknesses were clear for all to see. Sergio Ramos was, at times, a shadow of his former self, and he simply does not have the personality and aura to replace Ronaldo as Real's lynchpin.
Thibaut Courtois struggled to assert himself in his debut campaign in goal, while the likes of Daniel Carvajal and Nacho still don't convince as elite-level defenders. A lack of balance in midfield, with Casemiro as the defence-minded shield often injured, did not help matters.
Eder Militao comes in with a lofty reputation as one of the best young defenders on the continent. But is he ready to take his place in the starting eleven of a club with ambitions of La Liga and Champions League glory? It's a huge gulf between the Portuguese Primeira Liga, where he plied his trade for Porto, and the Spanish top flight.
For defenders, the lessons learnt on the pitch ted to be the harshest.
ZZ Wins the Power Game
When Real Madrid won the Champions League for a third consecutive year in May 2008, it came as an incredible shock when Zinedine Zidane resigned at the peak of his powers.
In hindsight, it's obvious why. Real were a fading force, and their continental success only served to paper over the cracks of an ageing, unmotivated squad.
He went, cap in hand, to Perez. Reinforcements were needed, but the President was in no rush to loosen the purse strings.
Zidane, fearing the worst, headed for the hills.
The subsequent failures of Julen Lopetegui and Santiago Solari only served to make Zidane's point further, and it was then Perez who was down on one knee begging the Frenchman to return to the Bernabeu.
Return he has, but with the proviso that the President opened his wallet and made some serious investments into the squad.
Zidane boasts a win ratio of 69.8% at the club – bettered by Jose Mourinho, Carlo Ancelotti and Manuel Pellegrini, surprisingly, but that is perfectly healthy and the kind of figure which sees trophies won and reputations resurrected.
There may well be more new faces to jet into Madrid soon, and some familiar favourites may go: speculation continues to mount that Sergio Ramos is eyeing a free transfer elsewhere, while Gareth Bale's future remains in jeopardy.
But with Zidane back at the helm, and a raft of new blood injected into the flagging veins, the 2019/20 campaign could be the one where Real Madrid take Barcelona to the well in La Liga.
Click here to subscribe to our preview, report & stats service. Coverage of 50+ tournaments with daily updates before and after games!

Featured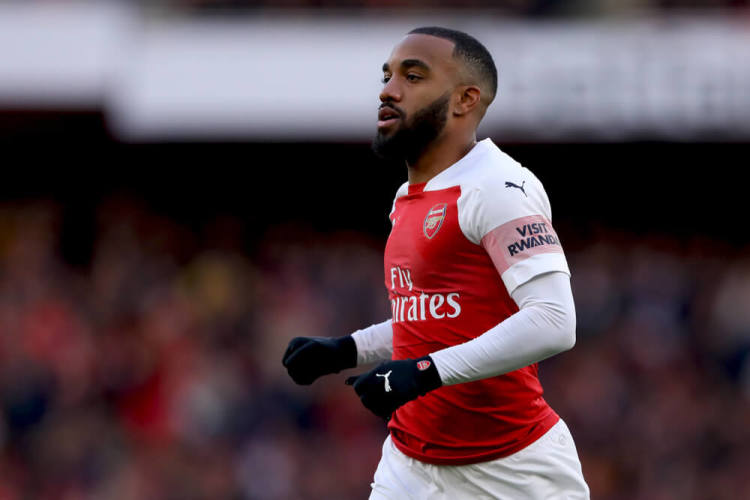 Uber Eats have partnered with the French Professio...
266
match previews updated