Is Amnesty International Right to accuse Newcastle United of Sportswashing?
16.05.2022 10:21:50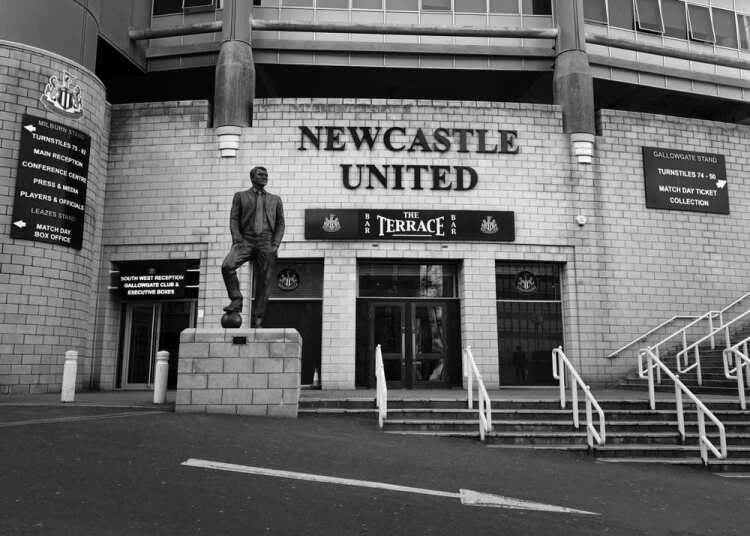 Amnesty International have noted their dismay at recent reports that Newcastle United plan to change their away kit to match Saudi Arabia's national colours in time for next season.
They've accused the new owners of sportswashing, in an attempt to use the club as a form of positive PR.
Here's our take on the story, and whether we think the criticisms have any merit.
Newcastle's New Owners
The Saudi Public Investment Fund (PIF) took control of an 80% stake in Newcastle United following a £300m deal which was completed in October 2021. The Public Investment Fund is the sovereign wealth pool of Saudi Arabia, which invests money raised from the sale of oil on behalf of the government.
With a reported value of roughly £315bn, it makes Newcastle one of the richest clubs in world football. This has been reflected by their moves in the 2022 January transfer window, and their quiet ascent to safety in the past six months. (It's also worth mentioning that the price of oil has soared this year, further boosting their coffers.)
The away kit itself is white with green trim, while the club's crest is green too. It's not a traditional combination for Newcastle by any means, while it's a bit of a strange decision if they were trying to avoid accusations of sportswashing.
What is 'Sportswashing'?
'Sportswashing' is the practice of using sport to repair or improve the target's reputation with the public. In this context, Saudi Arabia would be using Newcastle's status as an established Premier League team, while investing in the club with the hope of sustained success.
Essentially, any good publicity on the field should translate to further legitimation of a regime which has been accused of numerous human rights abuses, such as the 2019 murder of journalist Jamal Khashoggi.
They'll be playing in the green and white of Saudi Arabia, while the Premier League also happens to be the most watched in the world. It's a great platform for advertising, and a change in colours does lend some credence to Amnesty's claims.
A 2021 report found that the kingdom had spent $1.5bn+ on high-profile international sporting events in a bid to bolster its reputation, including a ten-year deal with Formula One worth $650m.
Another example would be the decision to relocate the Spanish Super Cup to Saudi Arabia, as part of an agreement which saw €400m paid to the Spanish FA.
That was before the PIF bought Newcastle, which is another prime investment within the world of sport.
Rather than sportswashing, the kingdom would argue that this is the latest step in their "Vision2030" plan, which aims to decrease their dependency on oil in the long-term.
The Amnesty Statement
Here's the Amnesty International statement in full;
"If it is true that Newcastle United is changing its away kit to match Saudi Arabia's national colours, it exposes the power of the Saudi dollar and the kingdom's determination to sportswash its brutal, blood-soaked human rights record," said Felix Jakens, Amnesty International UK's head of campaigns (via The Guardian).
"Despite all their assurances of a separation between the Saudi owners and the club this seems like clear evidence of the regime using Newcastle to portray a positive image.
"Everyone – from fans to champions – needs to resist being part of Saudi Arabia's propaganda drive, be aware of what is going on there and speak out about the government's abuses: the mass executions, [the journalist Jamal] Khashoggi's murder and dire situation for LGBTI+ people. Sport must not be allowed to be used like this."
They go on to say;
"In recent years, the Saudi authorities have hosted a string of high-profile international sporting events, but the acquisition of Newcastle United is Saudi Arabia's first move into ownership of a top-tier football club."
Is Amnesty Right to Accuse Newcastle United of Sportswashing?
Newcastle fans have been craving new ownership for over a decade, but they probably weren't expecting to see the Magpies don the green and white of Saudi Arabia so soon after being bought out.
They might be willing to turn a blind eye to any accusations of sportswashing by their new owners, but Amnesty seems determined to call them out at every opportunity.
So do journalists in England, if an uncomfortable press conference in March 2022 was anything to go by. Head coach Eddie Howe insisted that he wouldn't talk about the largest mass execution in Saudi Arabia's modern history after 81 people were killed in the same weekend.
Howe said: "I'll stick to football. I'm well aware of what's going on around the world. But my focus is on trying to produce the team to try and win football matches and get enough points to stay in the league. That's all I'll talk about."
The league previously noted it had guarantees that Saudi Arabia would not control Newcastle, but the side will now turn out in the same colours as the kingdom's international team. To Amnesty, it's a clear indication of sportswashing.
At the very least, it indicates that the relationship between Newcastle and the kingdom could be closer than was previously indicated, even if the owners are free to alter the kit colours if they so wish.
It's going to do nothing to dissuade Amnesty and other human rights campaigners, especially if the club can convert their newfound financial power into sustained success on the field.
Click here for our Discounted Account Offer. Access previews and analysis on up to 5 tournaments for 30 days.

Featured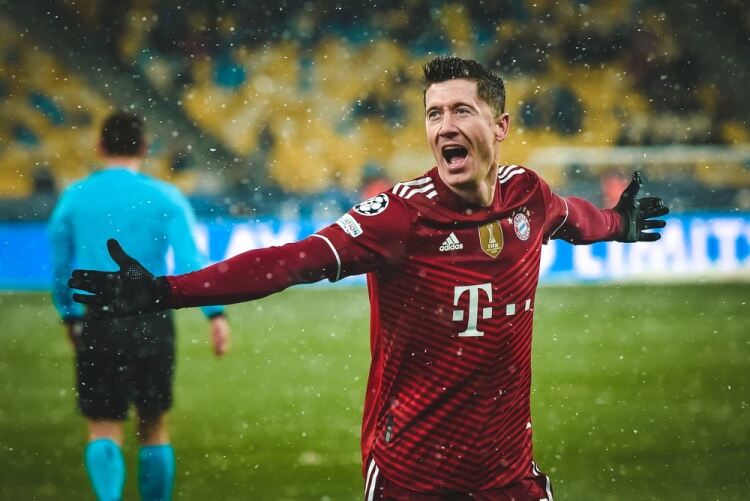 Robert Lewandowski, 33, and Karim Benzema, 34,...
132
match previews updated