Norwich City: The Quintessential Yo-yo Club
17.03.2021 13:00:31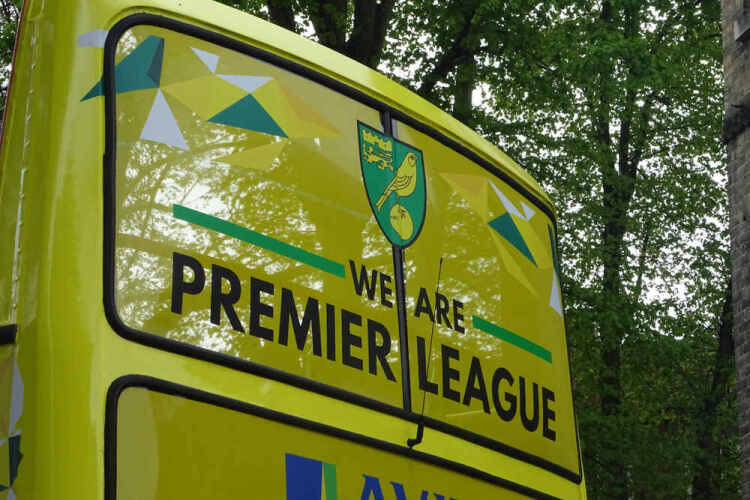 Norwich City head into their match with Nottingham Forest today with the opportunity to go ten points clear at the top of the Championship. How did they recover from relegation so quickly, and are they better placed to avoid dropping down again?
The majority of teams struggle when they slip out of the top flight trapdoor. Norwich hardly made a go of it in the Premier League in 2019/20, ending with just five wins, 21 points, and a goal difference of -49.
They look set to gain promotion at the first time of asking, but will they take a different approach, or are they content to live up to their reputation as the perennial yo-yo club?
Living up to Form
Since being relegated in 1994/95, the club has been promoted a total of five times (2003/04, 2009/10, 2010/11, 2014/15, 2018/19) and relegated six times (1994/95, 2004/05, 2008/09, 2013/14, 2015/16, 2019/20), including one season (2009/10) spent in the third tier.
It's the history of the Norwich. However, it'll take a massive collapse to see them avoiding automatic promotion at the very least, while the team is arguably stronger then they were last season.
How have they managed to avoid the pitfalls that have damaged many other clubs, and is there any chance that they will actually stay up this time?
Tactful Transfers
Ben Godfrey and Jamal Lewis were the big departures in the summer, with the former selling for a club record fee, and the latter a mainstay in the side that were relegated. It was always expected that some of their greater talents would be sold, while Norwich clearly see themselves as a side that can develop Premier League-quality English players, rather than one that can keep them signed up for the long-term.
New additions such as Jordan Hugill, Kieran Dowell and Ben Gibson have made an undeniable impact, but they're not aiming to sign any bonafide superstars, even if promotion is secured.
Don't take my word for it. Sporting director Stuart Webber laid out their plans honestly in a recent interview;
"In the mid-to-longer term we have to be careful; average homegrown, or settled players already here, will be worth an absolute fortune because clubs will struggle to sign players from other markets. It doesn't work for us to have a 32 year old journeyman on outrageous wages."
"Look at the success of Jamal (Lewis) at Newcastle and Ben (Godfrey) even more at Everton since last season it puts even more of a premium on the ones we still have here. These are Premier League players who can play in the top half of the Premier League. We have to be realistic and accept at some point their journey ends here and then it is maximising the potential."
However, it's worth factoring in for the quality of the players that have agreed to stay on. Emi Buendia, Max Aarons and Todd Cantwell have been pivotal, but one player has led the charge more ferociously than most.
The Irrepressible Teemo Pukki
Teemu Pukki is currently second in the scoring charts, having notched 21 goals in 32 games. He's only eight away from matching his 2018-19 tally, and has been a shining light for the team during a difficult season shorn of supporters.
Norwich did well to hold onto the striker after reported interest from a variety of Premier League sides (Wolves, Leeds, Aston Villa, West Brom and Sheffield United), as well as clubs from Germany and Turkey.
Pukki won the Player of the Month award for February, after helping his team to create distance between them and the chasing pack with seven goals in seven games. However, he's clearly hungry to get back onto the main stage;
"It's nice to win an individual award, but there's only one prize I'm focused on this season and that is the Premier League. It's a nice moment, but in the end it won't mean anything if we don't complete our objective of getting promoted."
Football is always going to be a team game, but his individual effort could be the difference as we get ever closer to the run in.
A Smarter Post-Brexit Strategy
Is it worth it for Norwich to never overinvest, consigning themselves to perpetual relegation and promotion? Take the 2019 season, in which their net spend was only £3.65 million. They ended up being dumped out, but players gained valuable experience, the club earned a decent chunk of change, and they're likely to be back a year later.
As they've invested so heavily in their academy and infrastructure, they'll have a steady stream of revenue if they can continue to produce quality English players in a post-Brexit Premier League. After all, it's now more difficult to get work permits from European countries, and the player pool is smaller.
We all knew this would happen, but fewer clubs than expected have planned accordingly. Given the 'English Tax' for homegrown transfers, it makes more sense from a business perspective rather than going all out for proven players, while they've also looked to Asia and South America for potential additions.
On the other hand, it pays to stay in the Premier League; otherwise what's the point in fans supporting the team if the owners have given up before a ball has been kicked?
Click here to subscribe to our preview, report & stats service. Coverage of 50+ tournaments with daily updates before and after games.
Featured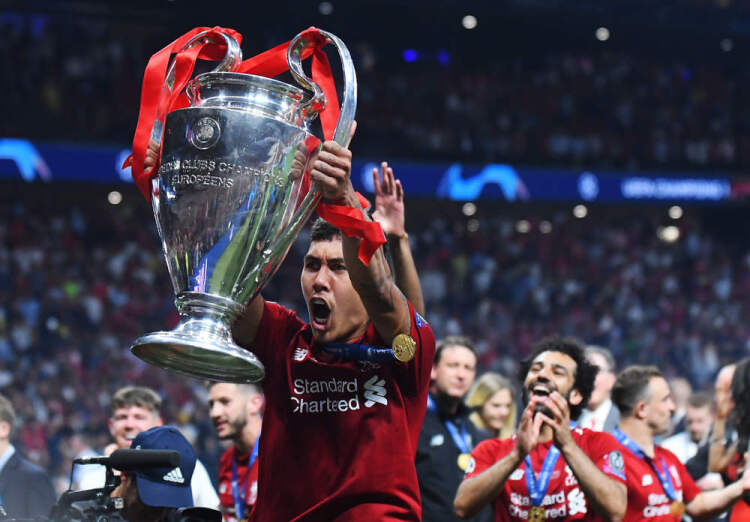 After the first leg of the round-of-16 ties, Ma...
23
match previews updated