Sol Campbell & Macclesfield Town - League 2 survival!
06.05.2019 19:05:07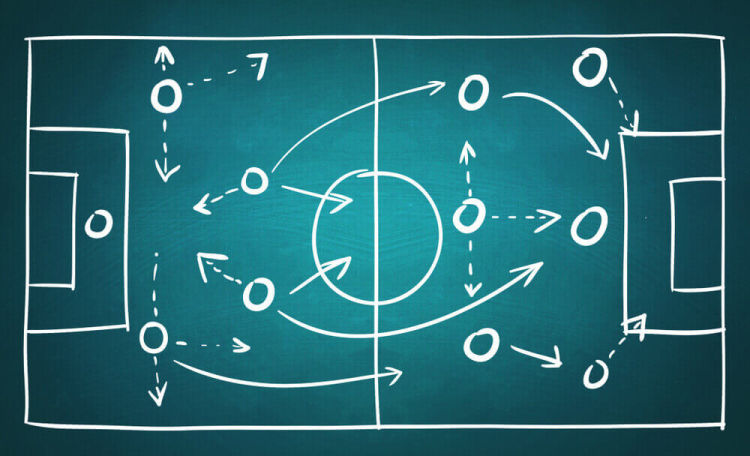 They were four points from safety when he started out

There have been off-the-field issues to deal with

Yet Macclesfield overcame it all to secure survival on the final day
They did it! Macclesfield Town are staying in the English Football League when they seemed doomed just a few months ago. A 1-1 draw with Cambridge United on the final day proved enough to save them and they have Sol Campbell to thank for it. The former England defender took over as coach when they were bottom of the table and four points from safety, but he remained confident throughout.
"I feel there's enough games for us to turn it around," the former England international centre-back said at his introductory press conference as he was presented as the new Macclesfield manager on November 29th, 2018.
Few would have been so optimistic given that the Silkmen were rock bottom of the League Two table on Campbell's first day, four points from safety and with just three victories out of 20. When he'd agreed to take the job earlier that week, they were as far back as seven points behind.
League Two Table (November 29th, 2018)
20th – Morecambe – 21 points
21st – Cambridge United – 19 points
22nd – Cheltenham* – 17 points
- - - - - - - - - - - - - - - - - - - - - - - - - - -
23rd – Notts County – 16 points
24th – Macclesfield – 13 points
(*Cheltenham had only played 19 matches, while all others had already played 20)
Yet Campbell believed and he was able to turn things around. After losing his first League Two match 1-0 against in-form Colchester United, his team were able to earn a 2-0 win over Crawley Town, a 0-0 draw with Port Vale and a 2-1 win over Notts County before the end of the calendar year.
It wasn't until a 3-2 triumph over Exeter in April that they climbed out of the relegation zone for the first time, breathing the fresh air of survival before falling back into the bottom two. But the progress was clear throughout and they put themselves in a position to clinch safety on the final day. Logically, Campbell's record of 1.19 points per game was better than the equivalents of his predecessors, Mark Yates and then the joint-caretakers Danny Whitaker and Neil Howarth.
Macclesfield's managers League Two records (2018/19)
Yates: Played 12, Won 0, Drawn 4, Lost 8, 0.33 points per game
Whitaker and Howarth: Played 8, Won 3, Drawn 0, Lost 5, 1.13 points per game
Campbell: Played 26, Won 7, Drawn 10, Lost 9, 1.19 points per game.
League Two Table (End of the Season)
20th – Port Vale – 49 points
21st – Cambridge United – 47 points
22nd – Macclesfield – 44 points
- - - - - - - - - - - - - - - - - - - - - - - - - - -
23rd – Notts County – 41 points
24th – Yeovil Town – 40 points
How did they do it?
One of the issues facing Campbell when he arrived was that the players weren't as fit as he wanted them to be, so he orchestrated a deal with Sonda Sports, a company that provides wearable GPS devices that allowed him to gather the data necessary to construct better fitness plans.
He also called up his former England and Portsmouth teammate Andy Cole and was able to count on his assistance for a couple of training sessions per week. These midweek sessions were so vital to moulding the team into Campbell's image and it's no surprise that the team improved as time went on.
Although there wasn't money to completely overhaul the squad in the January transfer window, Campbell was able to bring in some useful players and the contributions of centre-back Zak Jules and midfielders Reece Cole and Brice Ntambwe were important in the final weeks of the season.
Unlocking the talents of centre-forward Scott Wilson was probably Campbell's main master stroke. Before his arrival in the dugout, Wilson had played just 529 minutes and scored just once. After Campbell came in he was given 1,346 minutes more and contributed with nine goals, becoming the team's top scorer.
Adversity Overcome
As well as dealing with the points gap in the League Two table, Campbell and his players also had to deal with a number of off-the-pitch complications.
There was no training ground for the team, meaning they had to use the playing fields of a school in Northwich, some 20 miles away. Even then, they hadn't done much training at all in the summer months before the season and this is something the Englishman is keen to correct for the 2019/20 campaign. "We can't afford to have a scenario where we have no training ground and no pre-season, that's a recipe for disaster," he said after confirming the club's League Two status.
Late payment of wages has been a problem for Campbell and the squad members as well and the club only just avoided a winding-up order in March. Wages were paid late in February, March and April, hardly ideal when the players were concentrating on the decisive stretch of the season.
Despite all of this, they managed to achieve a great escape. Now thoughts turn to 2019/20, when they'll have Campbell in the dugout from the start and when they'll hope to have a smoother ride on and off the pitch.
Click here to subscribe to our preview, report & stats service. Coverage of 50+ tournaments with daily updates before and after games!
Featured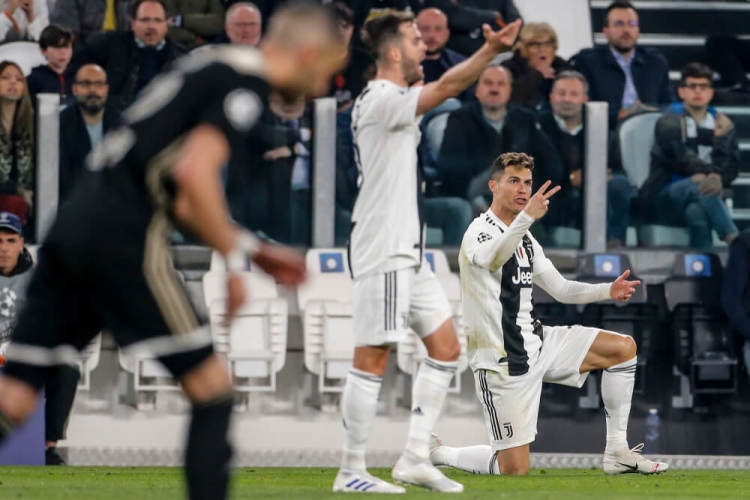 April 16, 2019: Juventus were eliminated from the...