Champions League last 16 draw: Who are the favourites? What to look out for?
15.12.2020 14:46:31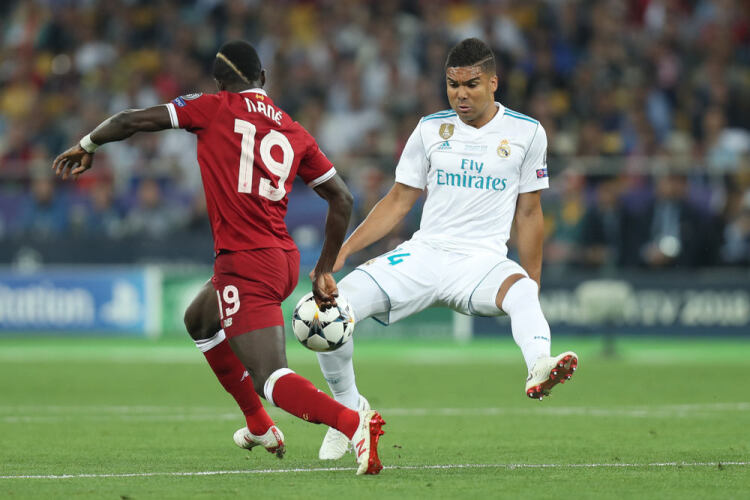 The draw for the last 16 took place on Monday


There are several intriguing matchups
The Champions League knockouts won't begin until February 16th, but we already know the pairings for the last 16 and some very interesting ties have been produced by the draw that took place on Monday in Nyon. Here, we take a look at the most interesting aspects of each tie and at the early predictions made by the Soccer Power Index (SPI).
RB Leipzig vs Liverpool
This might be the most interesting tie tactically, with Julian Nagelsmann going up against Jürgen Klopp again. These two clubs have never met before, but Klopp's Liverpool took on Nagelsmann's Hoffenheim in a Champions League playoff in 2017/18. Liverpool won 4-2 and 2-1 for a 6-3 victory in a tie that was packed with good football. Now that Nagelsmann has a superior squad in his new gig at last year's semi-finalists RB Leipzig, this should be much more even.
SPI prediction: Liverpool 58% chance of winning, RB Leipzig 42% of winning
Barcelona vs PSG
Barcelona took 15 points from the first 15 available in the group stage, but let first place slip away in the final matchday as they were thrashed 3-0 at home to Juventus. That increased the risk of a tough last 16 draw and they've been handed a very tough one in the form of last season's beaten finalists PSG. The very last meeting between these teams was the famous 6-1 comeback when Neymar was excellent. He's now on the other team, of course, although his injury means it's not certain if he'll make it. His presence or non-presence will go a long way to deciding this tie and updates on his injury can always be found on Football Team News.
SPI prediction: Barcelona 62% chance of winning, PSG 38% of winning
Messi vs Neymar so far in 2020/21 Champions League
Messi Neymar
Appearances: 4 5
Minutes: 360 386
Goals: 3 6
Assists: 2 0
Pass %: 90% 81%
Porto vs Juventus
As mentioned above, Juventus won first place in their group with victory over Barcelona in the last matchday. Their reward is a tie with Porto, the only club remaining not from one of the big five European leagues. Juventus, though, were also heavily favoured in last season's last 16 tie against Lyon and went out then, so must be wary.
SPI prediction: Juventus 70% chance of winning, Porto 30% of winning
Sevilla vs Borussia Dortmund
Borussia Dortmund topped their group, but they'll have a new coach for this tie in the form of Edin Terzić. He has been promoted from assistant to caretaker coach, but he is inexperienced at just 38 years of age even though he is well liked at the German club. Sevilla, on the other hand, have a very talented coach in Julen Lopetegui who is already into the second year of his possession-based footballing project and who has already won continental silverware with the club. Last season's Europa League run means this Sevilla side are experienced, although remember that most of that run took place over one-off legs and not two-legged affairs home and away.
SPI prediction: Borussia Dortmund 62% chance of winning, Sevilla 38% of winning
Lazio vs Bayern Munich
This is the biggest mismatch of the entire last 16, at least if going by the SPI predictions. Going by history too, this is a David and Goliath tie as Bayern Munich are the six-time winners and reigning champions, while Lazio are into the knockouts for the first time since 2000.
SPI prediction: Bayern Munich 90% chance of winning, Lazio 10% of winning
Atlético Madrid vs Chelsea
While Lazio vs Bayern Munich is the biggest mismatch on paper, this tie between Atlético Madrid and Chelsea is the toughest to call. Just four percentage points separate the SPI predictions and it makes sense given that Atleti have habitually gone deep into the Champions League knockouts and given that Chelsea have one of the strongest squads in the entire competition. Since these teams met in the 2013/14 semi-finals, a tie that Atleti won, Chelsea have had many tough knockout rounds draws as they've faced PSG, Barcelona and Bayern. Now they have another difficult opponent to try to overcome.
SPI prediction: Chelsea 52% chance of winning, Atlético Madrid 48% of winning
Atlético Madrid in the Champions League under Simeone
2013/14: Runners-up
2014/15: Eliminated in quarters
2015/16: Runners-up
2016/17: Eliminated in semis
2017/18: Eliminated in groups, won the Europa League
2018/19: Eliminated in last 16
2019/20: Eliminated in quarters
Borussia Mönchengladbach vs Manchester City
Not for the first time, Manchester City will play Borussia Mönchengladbach. They've already played four times across the past five seasons of Champions League football, with three wins for the English side and one draw. Borussia Mönchengladbach even joked on Twitter after the draw about wanting a less familiar opponent. Manchester City are the heavy favourites here, but Pep Guardiola has overthought many Champions League ties in recent times and been caught out before.
SPI prediction: Manchester City 88% chance of winning, Borussia Mönchengladbach 12% of winning
Last four meetings:
September 2015: Borussia Mönchengladbach 1-2 Manchester City
December 2015: Manchester City 4-2 Borussia Mönchengladbach
September 2016: Manchester City 4-0 Borussia Mönchengladbach
November 2016: Borussia Mönchengladbach 1-1 Manchester City
Atalanta vs Real Madrid
These are two teams who have made it through the group stages every single time they've entered the Champions League. There's quite a difference, though, as its 2/2 for Atalanta and 25/25 for Real Madrid, the 13-time winners of the European Cup. While Atalanta have internal turmoil to sort out before this tie, Real Madrid must also ensure they're properly focussed for this game. This season, Real Madrid have turned up for the big games and let their guard down against minnows. On the European stage, Atalanta could be considered a minnow and that would be a bad mindset for Zinedine Zidane's men to adopt.
SPI prediction: Real Madrid 65% chance of winning, Atalanta 35% of winning
Click here to subscribe to our preview, report & stats service. Coverage of 50+ tournaments with daily updates before and after games.

Featured
Everton were top of the Premier League table af...
169
match previews updated