The 5 most promising midfielders In the world!
25.03.2018 12:26:17
This article focuses on the future of football with a detailed look at the five best midfielders aged 23 or younger.
1. Dele Alli (21)
Despite being just 21 Dele Alli has already played 226 games for Tottenham in which he has amassed 66 goals and 55 assists.
Alli's ball-handling, ability to drive past defenders and desire to get into the box after releasing a purposeful pass make him one of the very best in the number ten role. His amazing stats only serve to confirm that.
Alli has played 42 games this season, starting 34 of them, and his efficiency is admirable as he has 10 goals and 13 assists despite attempting on average just 2 shots per match and 2.1 key passes.
Alli has already broken several records that confirm his status as one of the most exciting stars for the future. This was confirmed by the PFA Young player of the Year award he received in 2017. He did extraordinarily well in 2017 registering a huge 16 goals and 10 assists in the English top flight. No other non-forward in history has ever achieved such numbers for goals and assists over a 12 month period, not even the likes of Lampard, Gerrard, or Scholes.
Alli also has earned 22 caps for England and has scored 2 goals. The future for this young English talent looks very bright as long as he can keep his feet firmly on the ground.
2. Saul Niguez (23)
Niguez is one of Atletico Madrid's most trusted and reliable players in the famous midfield line built by Simeone. Despite his age, he has become an integral part of the successes achieved by one of the most consistent football clubs of the past 5 years.
On average Niguez attempts 49.3 passes per match, with 83.3% of them successful, and he is definitely the engine that makes the entire Atletico machine click. This is proven by the fact he has started 41 of the 43 games his side have played so far this season.
Niguez's versatility sees him used as a holding midfielder, creator, wide attacking midfielder, wide wing-back and even a centre-back at times. Teams like Barcelona, Chelsea and Manchester United have been linked with him and understandably so. Just a few months back a prominent football writer announced Niguez as 'the most complete midfielder in Europe'.
His versatility has seen Niguez reach international maturity that far older footballers can only dream of. He has played 48 games in the Champions and Europa League and seems to relish the big stage. 11 of his 35 club career goals have come in these 48 games. With a 'chameleon-like' ability to fit seamlessly into any given tactical set up, Niguez would be a dream addition for any manager.
3. Adrien Rabiot (22)
Despite staying away from the spotlight for now, after all he plays for a team that can boast the likes of Neymar, Cavani, Mbappe, Verratti and Di Maria in their ranks, Rabiot is undoubtedly one of the most important players for PSG and is he who glues everything together.
The young holding midfielder is one of the best passers in Europe, with only the likes of Fernandinho (Man City) and Busquets (Barcelona) attempting more than Rabiot's 68.4 passes per match on the continent, but the French playmaker beats even them when it comes to accuracy with the staggering 92.6% successful passes.
Rabiot's skills have generated many an admirer. He undid Lionel Messi with a famous nutmeg in February 2017, and despite getting the ball over 70 times per game Rabiot has just 0.9 unsuccessful touches in a match. In addition to that he only gets dispossessed 1.2 times per game.
Rabiot has been developed the correct way having played for all of France's U16, U17, U18, U19, U20 and U21 squads before making 5 appearances for the senior team – he is undoubtedly one of the midfielders destined to excite us all in the next decade or so.
4. Naby Keita (23)
Leipzig's Naby Keita, due to join Liverpool in the summer, is arguably the most direct and willing midfielder in the game at the minute. He leads all midfielders in Europe in attempted dribbles with 4.9 per game, 3.2 of which are successful.
Small in stature, Keita exhilarates fans with his runs with the ball at his feet. He also has Kante-like defensive skills, which are demonstrated by the 1.9 successful tackles per game and the 2.7 interceptions that he makes.
With 40 goals and 33 assists in his 167 senior games at club level and over 140 tackles and interceptions, Keita is undoubtedly the most complete active player in terms of defending skills and attacking potential combined.
5. Arthur (21)
Gremio's Arthur is officially the best passer in football at this time with a staggering 74.1 attempted passes per game, of which 93.1% are successful. These mind-blowing stats saw him signed by Barcelona on 11th of March as replacement for none other than Catalan legend, Andres Iniesta.
The fact that Arthur has been recognised by such a great club as their new midfield engine speaks volumes. That said, his stats don't lie in what was his first complete senior year in 2017. In 2,191 minutes played in Serie A, Arthur made 2,002 passes. In short, he manages to get on the ball, pretty much every minute.
Defensively he is also capable with 1.1 interceptions and 1.9 successful tackles per game. However it is Arthur's maturity that has really impressed and even when put under pressure, he never rushes a pass and almost always makes sure that it reaches a team-mate.
One senior season might be too soon to judge Arthur properly, but the fact that Barca see him as the next Iniesta speaks volumes and that alone means that he is deserving of his place on this list.
Click here to subscribe to our preview, report & stats service. Coverage of 50+ tournaments with daily updates before and after games!

Featured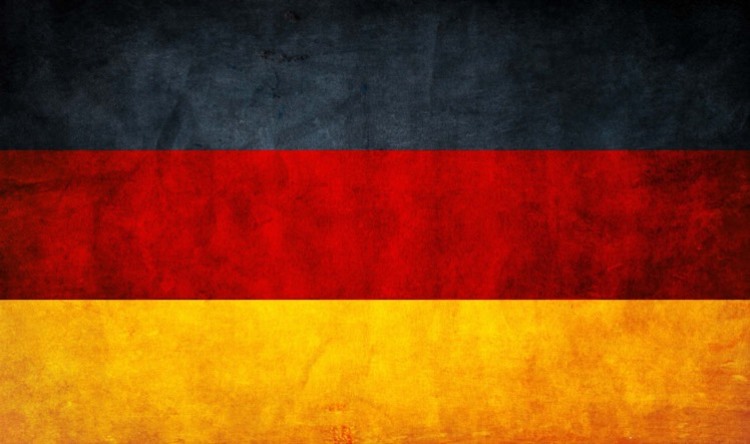 On 8th October last year Germany wrapped up their...
358
match previews updated