Jurgen Klopp under the Spotlight
05.12.2017 12:21:21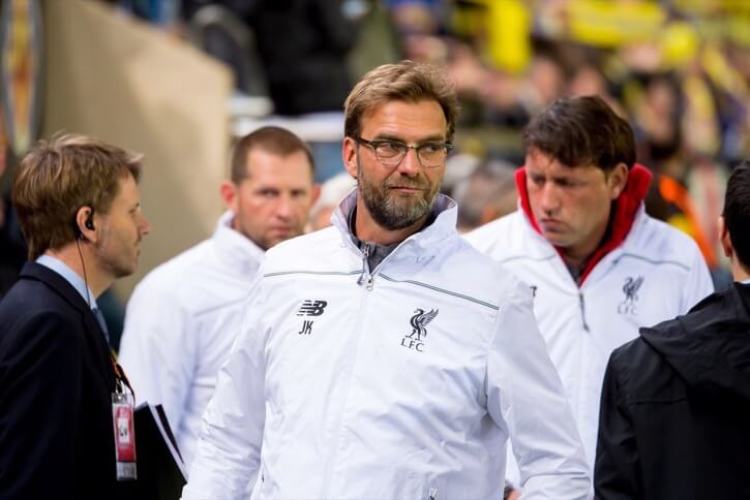 Having now spent a little over two years in the hot seat at Anfield, Jurgen Klopp's impact on Merseyside has certainly been extensive. The eccentric and excitable German came to England with a high pedigree - back to back Bundesliga titles with Borussia Dortmund, a German Cup to his name, and a Champions League Final to boot, many saw Klopp as the perfect fit for a Liverpool side in dire need of some inspiration. So with Klopp now fully settled into his role at Liverpool, how can we analyse his performance so far?
The Positives
Klopp's style and tactical approach to the game has undoubtedly made Liverpool one of the most exciting sides to watch in the Premier League. Their relentless off-the-ball pressing and swift counter-attacking play has been mesmerising at times, with their fans treated to some truly exceptional football. Their total of 78 goals scored last season was the team's second highest ever in the Premier League. When you add onto that total, the goals scored this season, Liverpool continue to outscore both Arsenal and Manchester United, with only Chelsea, Tottenham and Manchester City scoring more goals.
But it's not just the number of goals that Liverpool are scoring, the statistics also show that the Reds are having far more success against those teams positioned around them than previously experienced. In 22 previous meetings against Chelsea, Manchester City, Manchester United, Arsenal and Spurs, Liverpool have only suffered 3 defeats, accumulating more points and scoring more goals than all of these other teams.
While a club of Liverpool's stature will ultimately gage the long-term success of Klopp's reign on the number of trophies won, the fifty-year old manager has certainly made a promising start. Progressing all the way to both the League Cup and Europa League finals in his relatively short tenure, Klopp appears to know his way around cup competitions, striking a delicate balance between these and the club's league form. The German has additionally overseen the return of Champions League football to Anfield, something that cannot be overlooked in assessing his impact. With Liverpool currently topping their group with one game remaining, they look set to progress through to the knockout stages for the first time since 2009.
With Klopp receiving a fairly mixed reaction in the press regarding his actions in the transfer market, he certainly deserves praise for a number of his signings. The additions of both Mohamed Salah and Sadio Mane have proven to be great pieces of business for the side, thoroughly strengthening their front line. Mane's 13 league goals and 5 assists were key to Liverpool's campaign last year, with Salah's 17 goals in 21 games so far this season making him the most prolific Liverpool player in the opening months of the season since Robbie Fowler. Retaining the services of Philippe Coutinho can also be viewed as a huge success. Rejecting a reported £119 million bid for the Brazilian star from Barcelona, shows the club's desire to hold on to their best players, reflecting a new kind of ambition not witnessed under previous administrations.
The Negatives
While Klopp has clearly succeeded in many respects since his arrival at Liverpool, there still remain a number of issues that continue to tarnish his managerial record – the most obvious of those being the Reds' defensive capabilities. Klopp's men have conceded a total of 18 goals so far this season, more than any other side in the top seven. With only Watford, Stoke and Crystal Palace having conceded more goals from set-pieces than Liverpool since Klopp's arrival, the former Dortmund manager's organisational skills certainly have to be questioned. While some would choose to blame the players for these kinds of statistics instead of Klopp, it is important to note that the German has spent a meagre £17.8 million on both defenders and goalkeepers since his arrival at the club, as opposed to a whopping £150.1 million on midfielders and attackers. With Klopp failing to adequately invest in his defence, the majority of the blame surely has to be directed at him.
It is definitely true that Liverpool's record against the Premier League's 'bigger' teams has improved dramatically since Klopp's appointment. However, an analysis of the Reds' results against some of the Premier League's lesser sides would provide worrying reading for many Liverpool fans. With a win rate of around 53% against teams from outside of the top six, Liverpool have seemingly struggled to assert themselves in games that they would usually expect to win. With these sides choosing to sit back and defend, Liverpool's counter-attacking style has often been nullified.
An analysis of Klopp's win/loss record since his appointment as manager have also led many to question the German's suitability. With Klopp having won 42 of his 82 Premier League matches since taking charge back in 2015, he holds a current 51% win record. With his predecessor, Brendan Rodgers boasting a 55% record, the pressure is surely on Klopp to up his game.
The Verdict
While Klopp's tenure of two years has been fraught with ups and downs, the German seems to be a good match for Liverpool and will most likely be given plenty of time and funds to take the club to the next level. With the Reds just 3 points off third place at the time of writing, and with Champions League knock-out football looking increasingly likely, Liverpool seem to be in a good place going forward and have definitely made improvements since Brendan Rodger's final season in charge. The key to Klopp's future success will however be rooted in his ability to improve his side's defensive woes. The arrival of £63 million midfielder Naby Keita next summer will surely add to the Red's defensive might. But investment in a central defender is clearly needed in the January transfer market, if the club want to make any success out of the present season.
Featured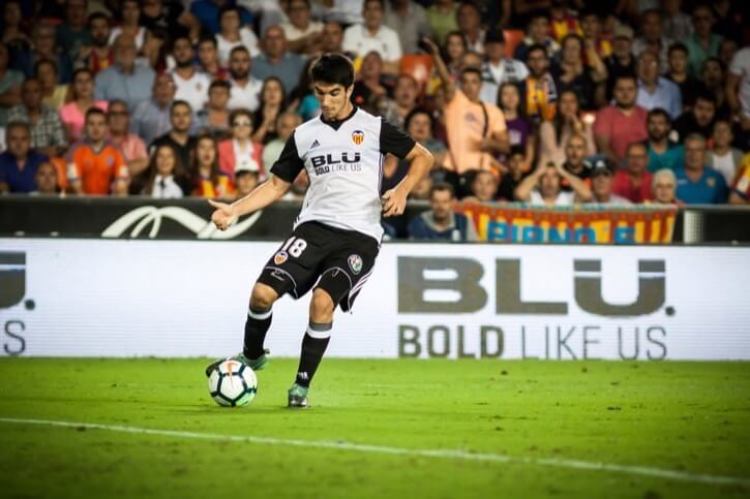 On December 2nd, 2015, Valencia were in crisis, so...
135
match previews updated