Reborn Valencia back where they belong
03.12.2017 11:06:19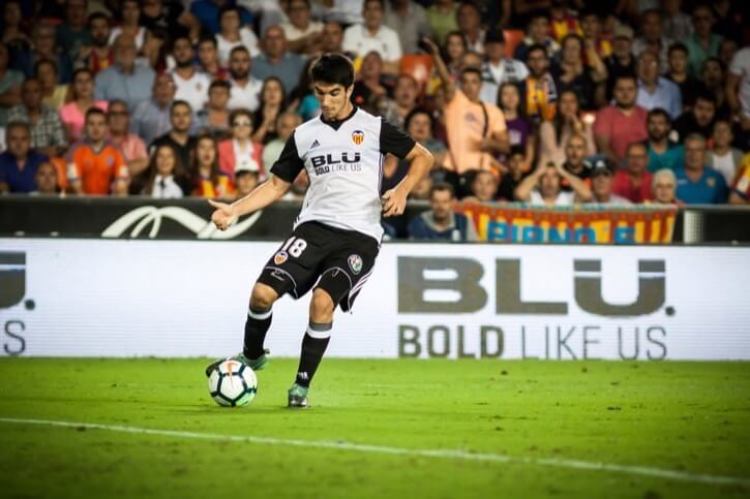 On December 2nd, 2015, Valencia were in crisis, so much so that they rolled a Gary Neville-shaped dice and hired the pundit as their coach. With Neville in the Mestalla dugout things didn't get much better and the club fell even further down the LaLiga table, while also being humbled 7-0 by Barcelona in the Copa del Rey. Pako Ayestarán, Cesare Prandelli and Voro all followed in Neville's footsteps, but still things failed to improve. In fact, they got even worse.
Now, though, Valencia are flying and they enter December of 2017 as the second-placed team in the LaLiga table. After 13 rounds they have 31 points to their name, compared to the 19 points from their first 13 matches of the 2015/16 season or the 11 points from the first 13 fixtures of last season.
So what has changed? How have Valencia – historically the fifth most successful team in all of Spain – rediscovered their mojo?
Well, the change has been trickle-down; it started from the very top. In April of 2017, with Valencia stuttering towards a disappointing 12th-placed finish in the 2016/17 LaLiga season, Chan Lay Hoon stepped down as president of the club, two and a half years after being appointed by owner Peter Lim, the Singaporean billionaire. Anil Murthy, previously the club's executive director, replaced her, while Mateu Alemany – formerly of Real Mallorca – became general director that same spring.
Alemany was the one who proposed the hiring of former Villarreal boss Marcelino García Toral as coach, and he did so with one condition: that Marcelino have the final say on transfers. This new policy meant it was a turbulent summer in the Mestalla offices, with nine players coming and 14 going. Yet it was ultimately a successful one, with Marcelino's expert input proving vital. "Before accepting the signing of a recommended player, Marcelino would go back and watch videos of the player, he would speak to people who knew the player and, only after that, would a player make it to the Valencia dressing room," Alemany explained in a recent interview with EFE.
Valencia, then, finished the summer with a talented coach – one who earned Villarreal Champions League qualification in his previous job – and with a talented and cohesive squad, which now included top-calibre players such as Gonçalo Guedes, Geoffrey Kondogbia, Andreas Pereira, Gabriel Paulista and Neto.
Not all of the signings were completed early on, though, with those at the club taking some time to come to terms with the new recruitment policy. In fact, Guedes' signing was only completed with minutes left on the transfer deadline day clock. As such, Marcelino spent the pre-season tour of North America working with a lot of youth teamers, before cobbling together a team strong enough to edge past Las Palmas 1-0 on the opening night of the LaLiga season. As a result of injuries and the late transfers, he could only field one summer signing in his starting XI that night, yet an expert coaching job ensured that the season started with three points.
Next up was a daunting trip to take on Real Madrid at the Estadio Santiago Bernabéu, yet Marcelino now had a couple of reinforcements in the form of Kondogbia and Jeison Murillo. Another spirited performance earned a 2-2 draw, before Valencia then held Atlético Madrid to a goalless draw sharing of the spoils in the third week, with their squad then completed. There was a derby draw away at Levante next, before an eight-match winning streak in which Los Che scored 28 times, while conceding eight. A 1-1 draw against league leaders Barcelona followed, in which Valencia rubber-stamped their title credentials.
In Neto they had a goalkeeper capable of replacing the departed Diego Alves. In Gabriel, Murillo and Ezequiel Garay they had centre-backs capable of holding their own. In Martín Montoya they had a right-back who had found a new lease of life since leaving Barcelona, while in José Gayá they had Spain's left-back of the future. In Dani Parejo and Kondogbia they had a dominant central midfield, while in Pereira, Guedes and Carlos Soler they had creativity from the wings. In Zaza they had a goalscorer and in Rodrigo they had a more than worthy striking sidekick.
And in Marcelino they finally had a coach. It's not just that he was a better coach than the likes of Nevilla, Ayestarán and Voro, but that he was actually a proven head coach, rather than a pundit, assistant or club delegate. He has designed an attacking 4-4-2 system that the rest of LaLiga hasn't yet come to terms with, while he is improving players individually too. He is also famously a fitness fanatic and measures the players' weights daily, making sure they're in excellent shape. The absence of midweek European football most certainly helps in that regard too.
There is, therefore, no one reason for Valencia's revival. There are many. And they're all combining to produce a truly exciting team.
Featured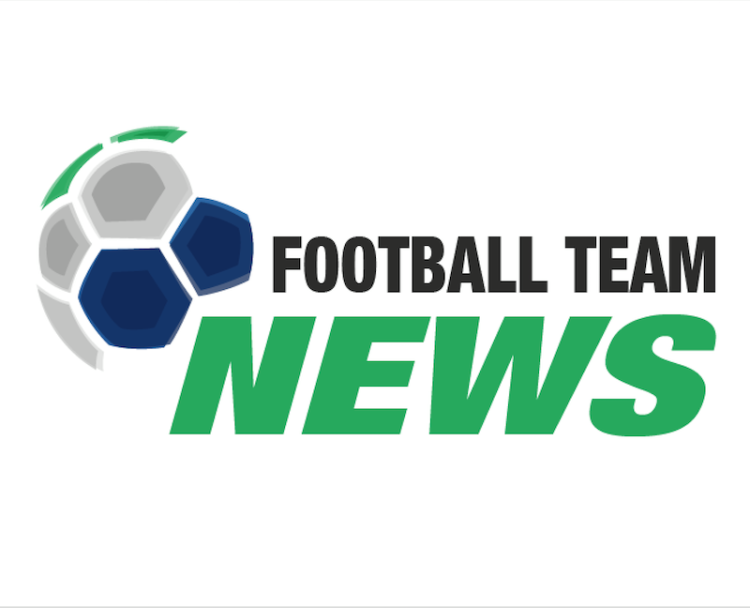 It's difficult to think of many positives at West...
43
match previews updated