Lille – The Real Deal Or Vulnerable to a PSG Steal?
26.12.2020 11:32:16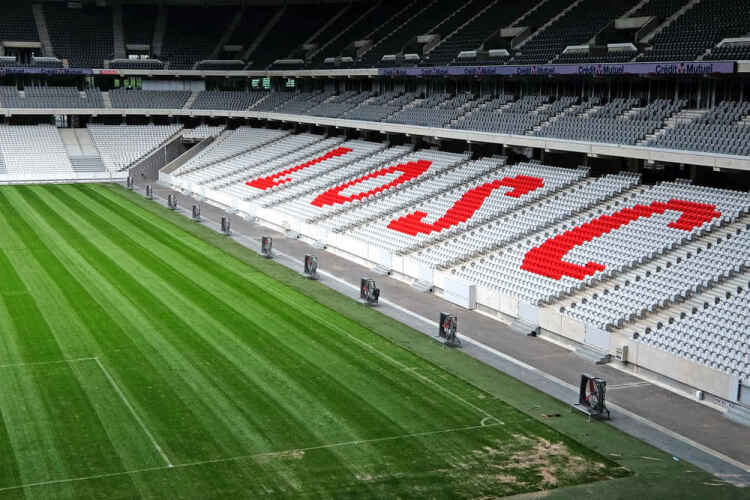 Casual observers of French football might be wondering what the heck is going on in Ligue 1 right now.
No, it's not PSG that find themselves at the summit of the league table as they routinely do. Neither can Lyon, the side that many pundits expect to be the Parisians' perennially toughest opponent, pretend that they are having it all their own way.
Little old Lille are mounting a very real challenge despite having won one Ligue 1 title in the best part of 70 years, and whose other major claim to fame is winning the Intertoto Cup back in 2004.
But this is a side reborn in 2021/21, and after 17 rounds of matches – this isn't some kind of early season, small sample fluke – Lille find themselves top after suffering just a single defeat.
They finished the last campaign in fourth place and some 19 points behind effective champions PSG, so what has head coach Christophe Galtier done to turn around the fortunes of The Dogos?
And, perhaps more pertinently, can he lead to the rarest of domestic glory?
From Back to Front
Galtier is known as something of a conservative, defence-minded coach, and even last season Lille conceding less than a goal per game on average – only PSG, Rennes and Reims had a better record by the end of the campaign.
That has continued into the 2020/21 season too, and at the time of writing the table-toppers are conceding at a rate of just 0.62 goals per game – that is silverware-hoisting form if it can be continued.
At the heart of that has been an unheralded 20-year-old who has far surpassed expectations so far – more on the fantastically-named Sven Botman later, but this is a team that defends from the front to back thanks largely to Galtier's precise organisation and tactical nous.
It will be absolutely imperative that Lille hang on to the services of their highly-rated head coach.
An Eye for a Bargain
Making the early running in Ligue 1 is impressive enough, but to do that with a net transfer spend of +€50 million!? That truly is a remarkable effort.
But that's exactly where Lille find themselves after selling the talented Victor Osimhen to Napoli in the summer for €50 million, closely followed by the mercurial defender Gabriel leaving for Arsenal for €30 shortly thereafter.
Rather than splashing the cash, the decision makers moved thoughtfully, bringing in Jonathan David for €30 million but otherwise only adding free transfers and other low key signings to an already talented squad.
And let's assess how they have done. Botman, the defender signed from Jong Ajax, has been an absolute revelation, not missing a single minute of league action and recording a very positive WhoScored rating of 7.13 – only Laurent Koscielny has performed better at centre back in Ligue 1.
David has been in and out of the side but contributed two goals and three assists in all competitions, with a very handsome 1.2 key passes per 90 minutes into the bargain.
But headline honours have to go to Burak Yilmaz, a 35-year-old who most assumed was coming up to his final days as a professional footballer. But the Turkish ace has been a man reborn in 2020, and bizarrely he is delivering some of the best performances of his career to date as an all-action frontman.
Yilmaz – a free transfer, remember – has contributed to 11 of Lille's 28 Ligue 1 goals (seven scored, four assists), and being able to find players like that who are capable of serving up career-defining seasons in the autumn of their careers really is an outstanding trait to have at your club.
Sustaining the Unsustainable?
Fans of mathematics will already have noted that 17 rounds of matches in a 38-game season is approximately 45% of the campaign.
So, the glass half full merchants will tell you that Lille are nearly halfway towards an extraordinary title win, while more pessimistic sorts will confirm that there's still 55% of the season remaining in which plenty can go wrong.
As far as Lille are concerned, you do wonder what will happen if their three key attackers get injured or suffer a loss of form:
Burak Yilmaz – seven goals, four assists

Jonathan Bamba – five goals, six assists

Jonathan Ikone – three goals, two assists
Given that Lille have notched 31 league goals, you don't need to be a genius to work out that the absolute majority have come as a direct result of the interplay of this forward trio.
Compare and contrast that to PSG, who can call upon messrs Neymar, Mbappe, Icardi, Sarabia, Di Maria and Kean, and even Lyon, whose squad features Depay, Kadewere, Ekambi and Dembele, and you can see why squad depth can prove so crucial over the course of a whole campaign – rather than just 45% of it.
The Expected Goals stats will have alarm bells ringing too. According to Infogol, based upon the quality of chances created/yielded Lille have an Expected Goals difference of +9.6 – that's very healthy, but considerably less than PSG, Lyon and even Monaco.
Even more troubling is that, according to the same xG stats, Lille's 'fair' goal tally would be 23.5 rather than 31, which suggests that Yilmaz and co have either been outstandingly good in front of goal or enjoyed a fair slice of luck.
There are positives, obviously, to Lille's start, and the fact that they are scoring a high percentage of their goals from open play – only PSG have plundered more from this source – bodes well. Sides that have a suspiciously high set-piece and penalty goal count tend to get found out in the long run.
As for goals conceded, just six have been scored against Lille in open play – the second best in Ligue 1 – and so that is another marker of their success.
So there you have it. French football has got a whole bunch more interesting with Lille challenging for honours, and while the jury is out on whether they can sustain their excellent start at least the 2020/21 is shaping up to be anything other than a one-horse race.
Click here to subscribe to our preview, report & stats service. Coverage of 50+ tournaments with daily updates before and after games.
Featured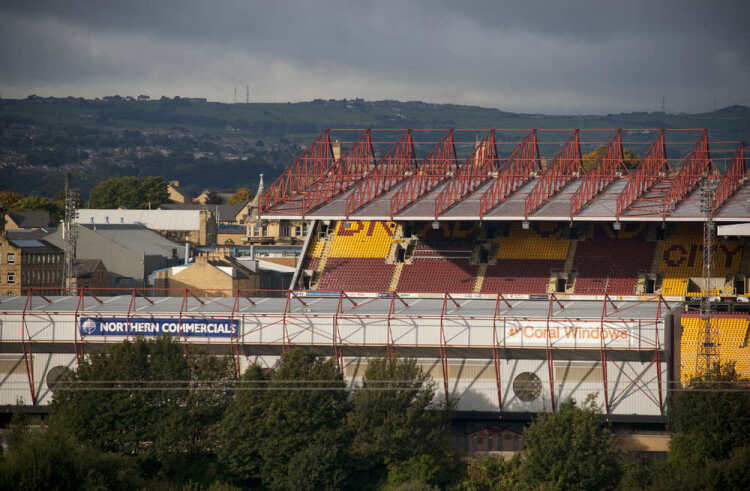 Bradford City recorded just four points in their l...
174
match previews updated