Could Cristiano Ronaldo end the 2021/22 season with no silverware?
18.01.2022 12:08:11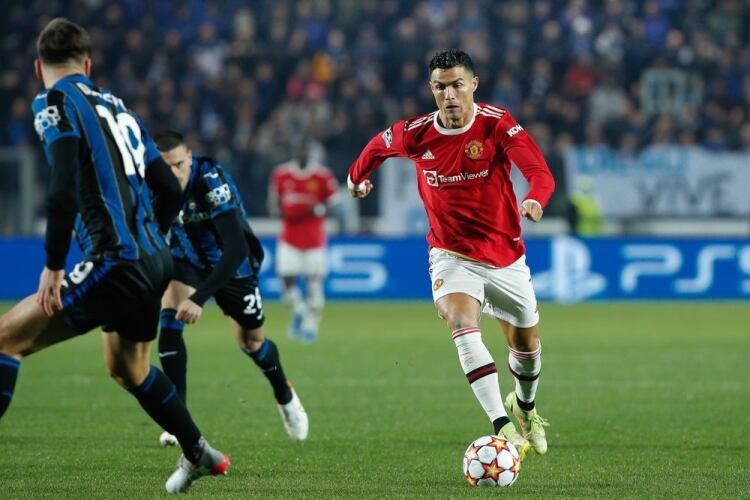 Cristiano Ronaldo is used to winning wherever he goes.
Given both Manchester United and Portugal are evidently struggling, could he end this season without silverware, and would it be seen as his worst year in over a decade?
Ronaldo is always going to be able to score goals. It's second nature for a player of his calibre, and that's a factos.
Another fact is that his career is slowly coming to an end, even if he's willing to try almost any method imaginable to extract the maximum amount of playing time from a body that has appeared in 1,100 games over 20 seasons.
Something has to give eventually, and a trophyless year would arguably be seen as the worst on record for the legendary forward.
Portugal and the 2022 World Cup
Since making his debut for Portugal in 2003, Ronaldo has yet to miss an international tournament. He has played in four World Cups and five Euros, reaching the final of the latter in 2004, and winning it outright in 2016.
Portugal have struggled in their recent World Cup qualifiers, and they've been dealt a further blow in their upcoming playoff draw.
They'll host Turkey on March 24 while Italy entertain North Macedonia, with the final to be played between the victors five days later.
The Italians are likely to be guarding entry to the Finals, and one of the last two winners of the European Championship will not be at the 2022 World Cup.
(Italy are the 2020 European Champions, and it'll be a tough task for any side to emerge victorious.)
An Unhappy Return at Manchester United
It's arguably just as bad at club level. Ronaldo has consistently scored goals for Manchester United as they topped their Champions League group, but they've fallen away from hometown rivals Manchester City in a title race in which they were expected to compete for honours by large sections of support.
The lack of progression saw the sacking of Ole Gunnar Solskjaer in November 2021, while their recent form had been decent, until they fell to Wolves, and threw away a 2-0 lead at Aston Villa on the weekend.
Ronaldo was left out of the squad against Villa, despite replacement coach Ralf Rangnick naming only eight substitutes for the fixture, including two goalkeepers in Tom Heaton and Dean Henderson.
The Portugal captain was expected to return from injury in time to start, while he gave an honest assessment of the team to the press in a recent interview which can't have helped to foster camaraderie back at Carrington:
"Manchester United should win the league or be in second or third. I don't see other positions for Manchester United, to be honest. In my heart, I don't accept that our mentality can be less than to be in the top three in the Premier League in my opinion."
"I'm here to try to win, to compete. I think we compete, but we are not yet at our best level. We have a long way to go to improve."
Arguably, even third place isn't good enough for the most clinical forward in world football, while former teammate Wayne Rooney piled on the pressure in response;
"Of course they're going through a very difficult period at the minute, but make no mistake - that's a club that has to be winning championships."
The league is already lost, but they still have a chance in Europe if they can get past Atlético Madrid in the Round of 16. (It's arguably a better matchup than PSG, who they were set to play originally.)
They're also in the fourth round of the FA Cup, which is a prestigious trophy when all is said and done. However, it'll still be a disappointing return for the legendary striker if that's the only silverware added to the cabinet. It'll be worse still if they win nothing at all.
Summary
2021 came to an end and it was far from being an easy year, despite Ronaldo's 47 goals scored across all competitions. (Factos.)
The forward has always managed to come up with the goods, but it seems an impossible ask for one player to drag the current iteration of his club side into contention. They don't appear to be good enough, no matter their reputation or price tags.
Then there's Portugal, with Italy standing in the way of making it to the first World Cup to be held in the Arab world. It's going to be a big ask.
Both club and country heavily rely on their superstar forward, and he'll need to be at his best if they're to have any real chance of progression.
There's also the fact that he could be used as a scapegoat, especially as both teams have to prepare for an inevitable Ronaldo-less future which draws closer with each passing day.
If all goes well, it'll be yet another impressive return to form. Anything less will likely be seen as the worst season for the player in recent memory, and it could spell the beginning of the end.
Click here for our Discounted Account Offer. Access previews and analysis on up to 5 tournaments for 30 days.
Featured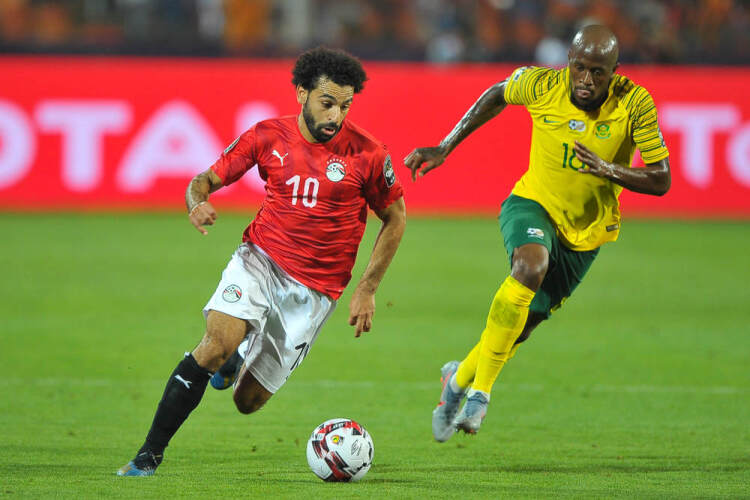 Numerous Premier League players are about to le...
240
match previews updated