Premier League wingers by numbers
06.11.2017 21:42:11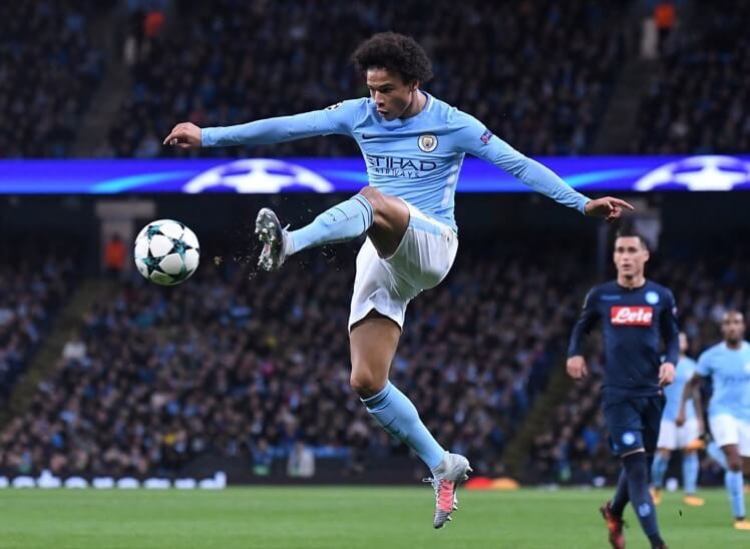 For several years the best sides on the continent have been making pitches appear wider and wider using wingers to deadly effect. This interpretation of the game is now being utilised in the Premier League to a similar degree. With 11 rounds played, wide players in the top teams are showing how crucial they can be. Football Team News has listed the five most effective wide men of the campaign thus far.
Leroy Sane
The explosive German youngster Leroy Sane has proved to be almost as lethal as Harry Kane to date as he scores a goal every 113 minutes. Kane's strike rate is 109 minutes per goal, but Sane has also contributed 5 assists. Despite starting only 7 of the 11 Premier League games so far (he came off the bench in the other 4) Sane is quickly becoming a key figure in Man City's squad. His direct runs, as well as an ability to find pockets of space to deliver razor sharp, accurate crosses make him extremely effective. Storming down the left wing at every opportunity, Sane not only registers a shot on goal every 29 minutes, but he also provides on average 1.5 key passes per game, most of which are low pin-point crosses. The German has also achieved 1.7 successful dribbles per match so far, which is a success rate of 54%. Every time he is on the ball he is ready to cut inside and shoot, look for a teammate inside the box or if he sees the opportunity, tries to beat defenders with his blistering pace and long stride.
Marcus Rashford
Still only 20-years-old, Marcus Rashford has a way to go to become the finished article. He has scored a goal in every 234 minutes so far this season, but with a 56% shot efficiency, 10 of his 18 attempts have been on target. Furthermore with 3 goals and 3 assists in his 8 starts and 3 bench appearances in the Premier League, he definitely deserves a mention. Rashford probably benefits from the fact that he is sometimes used in a more central role, but nevertheless he is a natural winger and for a young player he has done exceptionally well. He is a very direct player that on average attempts 3.9 dribbles per match, from them 1.7 successful, but an area he needs to work on is the accuracy of his crossing. Despite already having 3 assists, Rashford's crossing accuracy after the opening 11 games is just 24% and from all the players in this article he has the lowest average key passes per game. Currently he manages only 0.7 key passes in the Premier League, which for a player that has started the majority of his games, is not quite up to standard. Despite this, youth is on his side and the expectation is that with maturity will come significant improvement.
Raheem Sterling
Raheem Sterling is mister efficiency so far this season and he has the second best success rate in the entire Premier League with a goal scored every 83 minutes he spends on the pitch. Despite having just 6 starts and 3 bench appearances in the 11 rounds so far, Sterling has already scored 7 goals and provided 2 assists. This is likely to be enough to see him given much more playing time in the future. The English right winger has also netted 3 goals in 4 Champions League appearances and with a passing success rate of 81.5% and 2.6 shots on target attempted per match, he is enjoying the best year of his career. The one slightly negative stat that Sterling has to his name is his shot efficiency. Only 47% of his efforts so far have been on target, but that said to have 7 goals with just 9 shots on target in the Premier League is a really impressive achievement and one that will make even the best centre forward envious.
Anthony Martial
Anthony Martial is fast earning a reputation as a super sub for Manchester United. After 11 rounds he has the highest strike rate in the entire league with a goal scored every 74 minutes he spends on the pitch. Despite starting only 3 games so far and being used off the bench in 7 other games, Martial has already scored 4 goals and provided 2 assists, with his most important contribution being the late goal that brought the vital 1:0 success against Tottenham. Martial is not only the player that needs few minutes on the pitch before scoring, but he also holds another freakishly good stat after 11 rounds. So far 100% of Martial's shots have been on target and even if one argues that he has attempted only 6 shots, it is admirable how effective he has been. Despite spending much less time on the pitch compared to Rashford, he has been much more successful than his teammate as he provides 0.9 key passes per match, plus a staggering 71% of his dribbles have been successful and his crossing accuracy so far exceeds 32%.
Mohamed Salah
Last but not least is the Egyptian tornado Mohamed Salah. Liverpool's new star on the right wing has attempted 37 shots already after 11 rounds, with only Harry Kane having more efforts on goal in the Premier League. The fact that 24 of these shots, or 65%, have been on target is even more impressive for Salah, who already has 7 goals and 2 assists to his name. Salah is also Liverpool's best player in the Champions League with 4 goals and an assist after 4 rounds. Salah has attempted on average 3.1 dribbles per match so far in the Premier League and with 68% of those being successful ones, he is proves a real menace to opposition defenders. There are a few areas in which Salah's numbers need some work. Of the five names in this article, he has the poorest ball control record with 3.2 bad touches per match. He also gets dispossessed on average 2.3 times per game in the Premier League and must work on improving these two stats during the remainder of the season.
Featured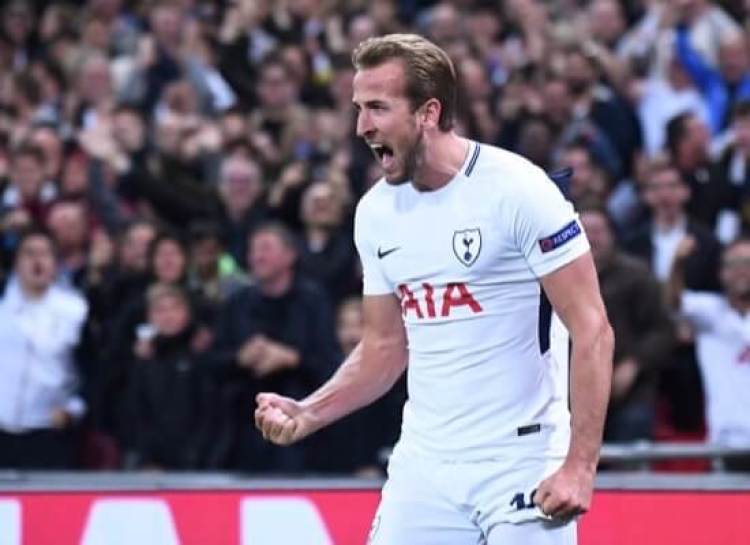 Ten rounds of the new season in the Premier League...
357
match previews updated