World Cup semi final preview - Argentina v Croatia
13.12.2022 14:59:24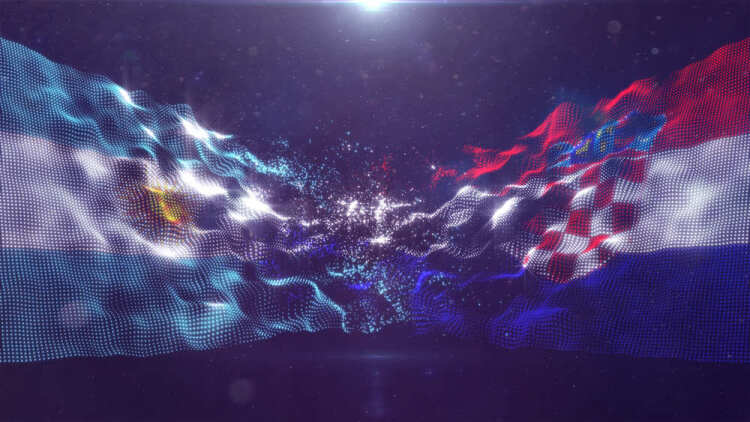 Check out our previous article for Argentina's journey through the earlier rounds. The quarter-final meeting with the Netherlands brought unexpected and high drama. The majestic Lionel Messi appeared to have vanquished the Dutch with a stunning pass for Nahuel Molina's opening goal and a second half penalty, but Louis van Gaal had a trick up his sleeve. 6ft6 striker Wout Weghorst came off the bench and changed the complexion of the game, scoring twice in the final minutes of regulation time. It looked like fate was conspiring against La Albiceleste when a couple of deflections went Holland's way and Enzo Fernandez struck the post deep into extra-time, but Emi Martinez came up big in the penalty shoot-out to send them into the final four.
Lionel Messi – arguably the greatest player of all time, reaching optimum form on the grandest stage of them all is truly a sight to behold. Messi is the heartbeat of this team. He has so much pressure on his shoulders but appears to be thriving in it. He has even shown a spiky and combative side to his character in his spat with Van Gaal and the Dutch squad. Messi seems laser focused and determined to add the World Cup to his mantle of achievements.
The Squad – Argentina have more depth and genuine game-changers who can come off the bench to make the difference. Momentum appeared to be with the Dutch going into extra-time of the quarter-final, but Angel di Maria added a different dimension when he came on and fellow substitute Lautaro Martinez scored the winning penalty. A player of the talent of Paulo Dybala has yet to even be used in this tournament.
The Crowd – The Argentinian support in Qatar has been among the best in the tournament. There's no doubt that the relentless and bellowing sound of whistling whenever a Dutch player went up to take a penalty in the quarter-final influenced the outcome of the shootout. This will again feel like a home match in Buenos Aires.
Direct Attacks – Van Gaal was able to expose a hole in the Argentine armour with basic "Route One" tactics. He threw on two giant strikers and the Dutch simply started launching long balls, crosses and diagonals up towards them. It's not particularly in Croatia's nature to adopt such a gameplan from the outset but it's definitely an option they can refer to at some point, especially if they find themselves behind.
Overreliance on Messi – It hasn't been a problem for them so far because more often than not, his brilliance has been enough to see them through games. Leaving out the shock opening match defeat to Saudi Arabia, Argentina have gone 2-0 ahead in every subsequent game. If they were to concede the opening goal for the first time, it will be interesting to see how they'd respond and if they might become too eager to rely on their talisman to get them out of trouble. Without the Messi magic, Argentina haven't been particularly impressive in their overall play.
Temperament – While they eventually saw off the Netherlands on penalties, Argentina almost threw it away from a position of complete comfort at 2-0 up. The Dutch direct tactics played their part, but La Albiceleste also lost their heads when they should've been taking the sting out of the game. The players were seemingly rattled by Van Gaal's pre-match comments and provoked on the pitch - to the point that Leandro Paredes needlessly kicked the ball towards the opposition bench and was lucky not to see a red card. Argentina picked up 7 bookings in that match and their anger continued even after they were successful in the shootout. Allowing their frustrations to boil over in a World Cup semi-final against the cool, calm and collected Croats could be catastrophic.
Croatia's route through the earlier rounds can be found here. The Vatreni are back in the semi-finals for the second consecutive World Cup and third time overall. This small and relatively new nation continues to defy the odds. The journey appeared to be coming to an end when Neymar danced and one-two'd his way through on goal to give Brazil the lead in extra-time of their tight quarter-final. The dream semi-final between the Seleção and bitter rivals Argentina was on the cards, but Croatia are perennial party poopers. Bruno Petković equalised at the end of a counter-attack that started with a trademark crunching tackle from the outstanding Joško Gvardiol. It summed up everything Croatia are about, heart, spirit, determination and a never-say-die attitude. They then kept their heads to prevail on penalties.
Midfield Maestros - Picked out on FTN as Croatia's strongest point, control in midfield will again be crucial against Argentina. The evergreen Luca Modric alongside Marcelo Brozovic and Mateo Kovacic were able to dictate the tempo of the game, frustrating the Brazilians along the way. The more they can sustain possession, slow the game down and keep the ball away from Messi, the better chance they'll have.
History – Not only do Croatia know what it takes to reach a World Cup final, but they picked Argentina apart along the way. Zlatko Dalić masterminded a 3-0 win in the group stage of the 2018 finals and although he doesn't have many of the same players at his disposal, the spirit of that squad remains.
Lack of Cutting Edge – Croatia have had two goalless draws and had to come from behind in all their other matches. They are reactive more than proactive and the lack of a clinical striker up front is a contributing factor to that.
Lionel Messi vs Marcelo Brozovic
Brozovic has been something of an unsung hero throughout his career but remains crucial for both club and country at the base of midfield. Despite allegedly being a smoker, he manages to cover more ground than any other player on the pitch, breaking his own World Cup 2018 record with almost 10 miles against Japan (over 16km) in the last 16 and another 15.72km against Brazil in the quarter-finals. He will be made to do a lot of running and tracking by the mercurial Messi but Brozovic did a very good job of keeping Neymar quiet for long periods. The problem was that Neymar found a moment and Messi might only need one to decide this semi-final.
Luka Modric vs Enzo Fernandez
Modric continues to defy father time and pull the strings from midfield at the age of 37. Fernandez is the impressive young pretender at 21 years old, who will hope to have a similar career and influence as the Croatian maestro. Will this be his coming-of-age party, or will the wily old fox teach him a lesson?
Lisandro Martinez vs Bruno Petkovic
Neither are guaranteed starters but it's a battle that could come into play at some point. The diminutive Martinez struggled against the giant Weghorst when Holland went direct and at 6ft4, Petkovic can cause him similar problems in the air.
Dominik Livaković vs Emi Martinez
If all else fails, it could come down to penalties again and these are two of the best in the business when it comes to saving spot-kicks. Livaković has made four saves in his two shootouts at this tournament whilst Martinez's mind games helped Argentina to win the Copa America last year and to eventually overcome the Dutch.
Argentina 1-0 Croatia A.E.T
Croatia will push them all the way, but destiny appears to be with Argentina in Qatar and their extra quality in attack should eventually see them over the line.
Click here for our Discounted Account Offer. Access updated previews and analysis on up to 5 tournaments for 30 days.
Featured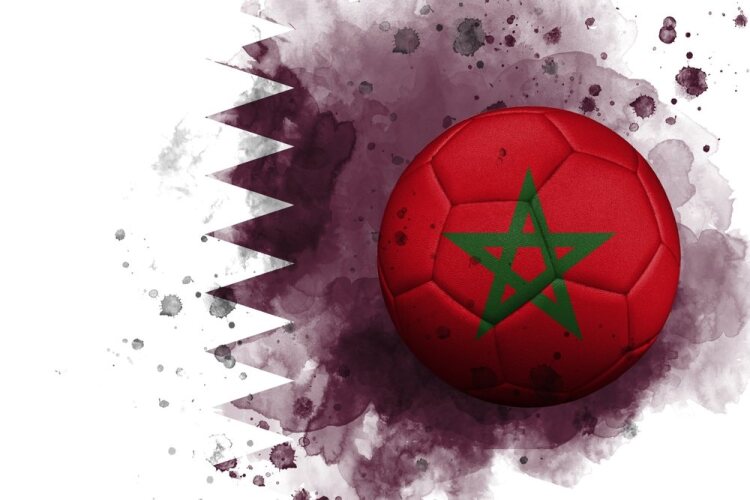 Morocco have been the fairytale story of the 202...
201
match previews updated