World Cup Semi Finals! Who has the winning numbers?
08.07.2018 15:50:49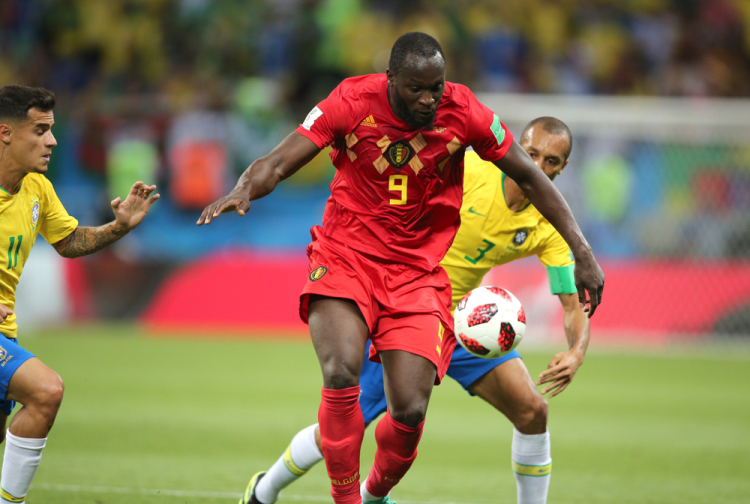 With only four teams left standing who will reach the World Cup final? According to some the semi finals are divided between the'clash of the favourites' and the 'battle of the outsiders'. Who has an edge? Who needs to improve? We provide invaluable insights to these questions and more below.
France - Belgium
Strengths:
France – A pragmatic approach and solidity in pretty much every area of the pitch make France the new favourites to win the World Cup. France use a very direct attacking approach and not surprisingly 7 of the 9 goals they have scored so far have come from inside the box. Both Mbappe and Griezmann have 3 goals each and the forward duo carry a significant threat in the final third. Their combined efforts make it very hard for defenders to deal with both of them simultaneously. The other major strength for France is the return of Matuidi from a ban, which allows Pogba to play much higher up the pitch. Matuidi and Kante are the best holding midfileders in the tournament. Between them they cover the most ground per match, and they also make only 0.2 bad touches combined!
Belgium – Remain the highest scorers in the competition and also take by far the most amount of shots per match from all four semi-finalists – 17.0! Using De Bruyne in an advanced role vs. Brazil worked really well for Belgium and it seems that ahead of the semi-final the Red Devils have two viable working systems to choose from. This significantly increases their chances of surprising France with tactical traps. The massive pool of talent available to them means that the threat in the final third could come from anywhere, hence the fact that 6 different players average2 shots or more per game. Belgium are very creative in the final third taking 12.2 shots from open play, France and England don't take that many shots per match combined.
Weaknesses:
France – Don't provide too much of an aerial threat – only 1.4 of their 11.1 shots per game so far have been headers. The accuracy of their shots hasn't been hugely impressive either, 29.4% putting them in front of just Croatia of the four teams left. Umtiti has shown nerves when put under pressure and he has already cost his team 1 penalty and 1 other goal in this World Cup.
Belgium – For all their talent Belgium don't have a dedicated right-back available for this semi-final and in general struggle to defend their wide areas. They make just 7.8 interceptions per match (only England are poorer in that department) whilst their centre-backs lack speed. Both Kompany and Vertonghen have had problems dealing with quick players so far in this tournament. Belgium can be sloppy at times – 13.4 unsuccessful touches and 9.8 times being dispossessed per match are both more than any other team left in the tournament.
England - Croatia
Strengths:
England – In Harry Kane (the tournament's leading goalscorer at the time of writing) England have a centre forward that can decide any match. So far he has scored 6 goals with exactly 6 shots on target. England remain by far the most effective team from set pieces – 8of their 11 goals so far have come after dead-ball deliveries, or from the penalty spot. England seem to be be getting the rub of the green in terms of decisions by the match officials. Controversial rulings in both knockout games have gone their way, and the Three Lions are the only team in the competition to be awarded 3 penalties. England have already gone further than anyone expected and therefore to some extent the pressure is off.
Croatia – Showed the strength of character to come from behind in both knockout matches. Back to back penalty shootouts a further indication that the Croatians are mentally very strong. They carry an attacking threat both through the middle (Modric and Rakitic) and down the two wings (Rebic and Perisic) making them very versatile when going forward. These four players all have more than 2 shots per game, with Mandzukic also trying his luck 2.3 times. They have yet to play particularly well in the knockout stages and in general play their best football against attacking-minded sides, like England. The Croats are good at dribbling past players (10.8 successful dribbles per game) and also take the most amount of shots from outside the penalty area – 7.0.
Weaknesses:
England – Continue to look laboured from open play and create very little in such situations – just 5.8 shots per game. Southgate's men don't look comfortable at the back whenever they are put under sustained pressure. Their defensive stats remain mediocre at best. England have the lowest number of interceptions – 6.4. Only 56.3%of the tackles attempted are successful, whilst blocking stats are poor too, just 1.1 crosses per game which is again lowest of all four teams left.
Croatia – Fatigue could be a major factor after playing 120 minutes in both knockout rounds so far. Modric was one of several players looking dead on his feet come the end of extra time in the quarterfinal. Croatia have the lowest shot accuracy of all teams left in the competition – just 18.9% on target! Discipline could also be an issue. Croatia have already received 12 yellow cards in 5 games. They have committed the most fouls of all four sides left – 14.2 per match. Croatia are the only team to score just one goal from a set piece (excluding penalties).
Click here to subscribe to our preview, report & stats service. Coverage of 50+ tournaments with daily updates before and after games!

Featured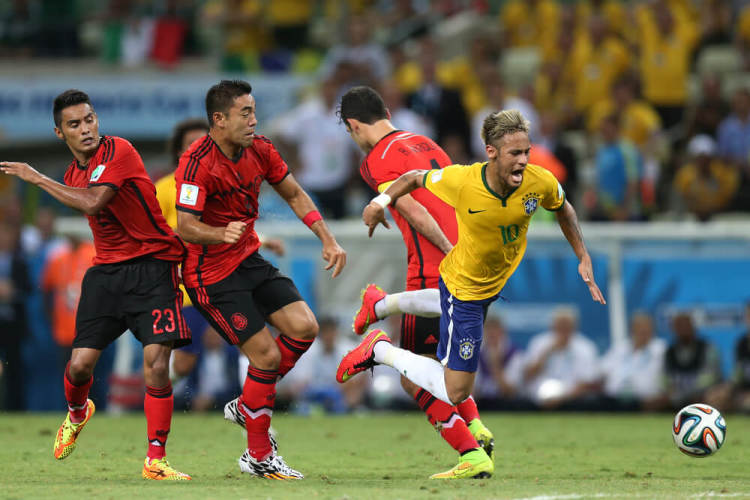 Who will progress beyond the World Cup quarterfina...
21
match previews updated